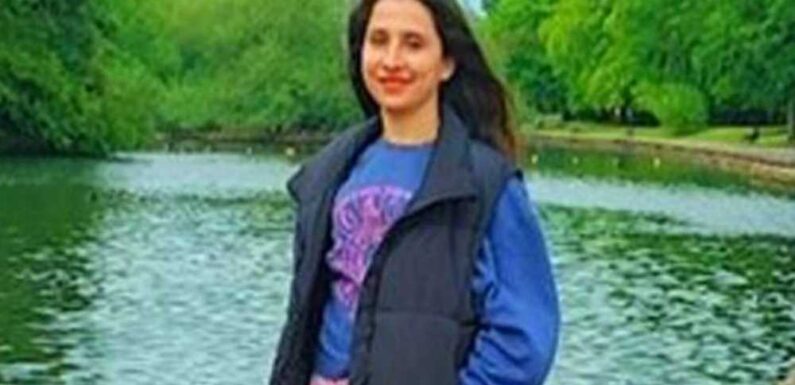 A TWISTED killer who suffocated a student with a face mask then stuffed her body in a suitcase has been jailed for life.
Muhammad Arslan, 27, murdered 21-year-old Hina Bashir after she visited his flat in Ilford, East London.
He then put her body in a suitcase and dumped it in undergrowth on an industrial estate near the M25.
Arslan has been jailed for life with a minimum of 20 years for murder and perverting the course of justice.
Sentencing, Judge Richard Marks KC said: "You were madly in love with her and wanted to marry her. In my judgment you were obsessed with her."
The judge said these "unrequited feelings boiled over" and culminated in Arslan murdering Hina.
Read more news
Woman murdered by infatuated neighbour who bit off parts of her face
Gunman who shot cop dead in custody suite while handcuffed GUILTY of murder
In a victim impact statement, Hina's dad Bashir Khan spoke of the "thick fog of grief" that enshrouds his family, who are "deeply devastated" and whose hearts have been "broken beyond words".
The dad also said that "animals would treat my daughter better" than Arslan did, adding: "He treated her in a heinous and brutal way."
The Old Bailey heard the pair both grew up in the same village in Pakistan, with the killer befriending her when she was just 11.
Hina later rejected his advances and moved to the UK in November 2021 to study business management at Coventry University's London campus.
Most read in The Sun
Director James Cameron slams search for sub as 'nightmarish charade'
Son who died on sub was 'terrified about trip but went to please dad'
Mason Greenwood looks worlds away from Prem as he trains alone
Debris from missing Titanic sub holds vital clues – as crew confirmed dead
She was followed to Britain by Arslan, who left his job as a pharmacy manager to take a place at the University of Essex to complete a masters degree.
On July 11 last year, she visited his home in Ilford to collect some belongings.
It was here that Arslan forced a floral-patterned face mask into her mouth to suffocate her.
After storing her body in his room overnight, the killer took the padlocked suitcase containing Hina's body to the industrial estate.
He then deleted his contacts from Hina's phone, lied to police about her disappearance and looked into travelling to Northern Ireland.
But when he was arrested, officers discovered the extent of his obsession when they trawled through his mobile.
The twisted killer had a large number of photos of the student – including some with love hearts added on – as well as repeated declarations of love.
Following Arslan's conviction, detective chief inspector Dave Whellams, said: "Arslan was obsessed with Hina to the point that he told people they were engaged and said they should have children together. This relationship was completely in his mind.
"Our investigation showed that Arslan was unable to live with the fact Hina did not want to be with him. It was this rejection that tragically led to her death.
Read More On The Sun
People think it's a boring chore but I make £7,000 a month from my sofa
How the horror unfolded: Sub suffered 'implosion' metres away from Titanic
"Once Arslan had murdered Hina he did everything he could to cover his tracks but the evidence gathered by our team left no doubt in our mind as to his guilt.
"We are pleased the jury felt the same way and our thoughts now continue to remain with Hina's family and friends who are dealing with an incomprehensible loss."

Source: Read Full Article