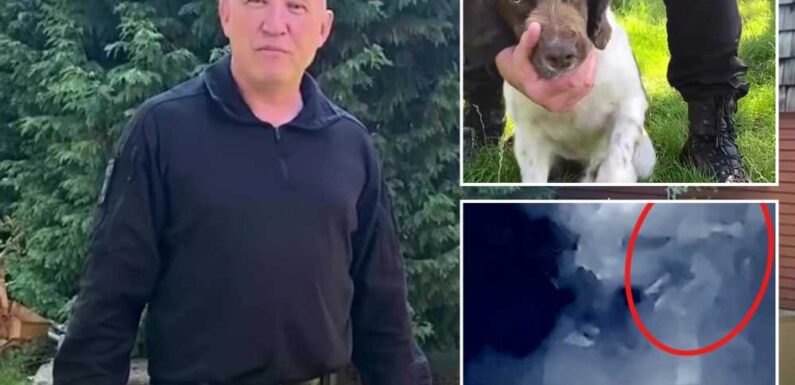 POLICE have issued urgent advice to help reduce the chances of a child being attacked by a dog during the summer holidays.
The country has been rocked by a wave of savage dog attacks that have maimed and killed children.
Just last month a boy, aged 6, was suffered "life-changing" injuries after he was attacked by an American Staffy terrier dog in Doncaster.
In March a girl aged six was mauled by a pack of dogs while out playing in Carrington, Greater Manchester. Locals threatened to burn down a caravan where the dogs lived after the street attack.
Last year 1,700 children were treated in hospital after being bitten by dogs.
Now a senior police officer has offered advice to parents to reduce the chances of their child being attacked by a dog in the street.
read more on dog attacks
Inside terrifying boom in UK's most dangerous dog amid warning of 'deadly summer'
Woman in 20s rushed to hospital after horror dog attack as cops hunt owner
PC Mark Richardson, who is with the tactical dog unit with Greater Manchester Police, urged parents to make sure their kids approached dogs in a "sensible way."
He said: "Dogs should be approached in a sensible way. If you and your child are walking past a dog, then being calm and not drawing attention to it or yourself, is the correct way, as this also keeps the dog calm."
PC Richardson advised against making eye contact with dogs. He said: "Do not make eye contact with the dog, as this will get their attention and it will want to come over to you and your child."
He explained that an excited child could prompt the dog to attack. He said: "Body language can have a big impact on how a dog reacts. So if your child is excited to see a dog and runs over to stroke it, this can spook the dog and it may not react well."
Most read in The Sun
Major fashion chain set to RETURN to high street after closing all 170 branches
Celeb Big Brother and Loose Women star Anne Diamond reveals she has cancer
Milkshake singer Kelis, 43, DATING Ghostbusters actor Bill Murray, 72
Dramatic moment knifeman taken down by gun cops after stabbing four toddlers
And he said that dogs often conveyed their mood and temperament in their own body langauge.
He said: "Looking at the body language of a dog is often an indicator of how they are feeling. If their head and ears are low, this is an indicator that they don't want to be approached or stroked and it's better to leave them alone."
PC Richardson warned that it was not just large animals that were dangerous.
He said: "It isn't just big dogs you need to be aware of. Small dogs can also cause injury if you're not aware of what the dog is doing.
"For example, if they are playing with a ball and your child tries to take the ball off them with the intention of playing with them, the dog won't necessarily know this and can react to this negatively."
He said that dogs that appeared cute and friendly could attack. He added: "Even the loveliest looking dog has its limits and has the potential to bite.
"Don't put your child in a position where these things can happen.
Be aware of what the dog is doing and being alert to the possible dangers is the best way of keeping your child safe around dogs."
For more information on keeping safe around dogs and the Dog Safety Code, please visit: www.cfsg.org.uk/dog-safety/ or the Child Accident Prevention Trust (CAPT) for advice regarding younger children – Child Accident Prevention Trust | A safer world for all our children (capt.org.uk).
Read more on The Sun
I'm a 28GG & have found the best swimwear for a big bust – they're so flattering
I paid £10 a day to go on a cruise – it was cheaper than drinks in London
Source: Read Full Article