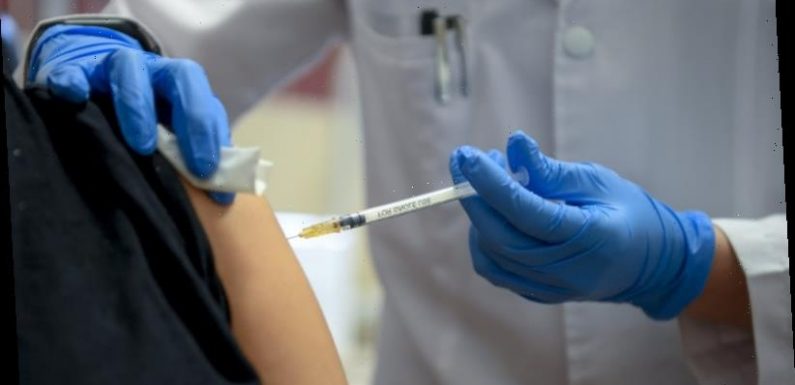 Victoria has reached 22 consecutive days without a new locally acquired COVID-19 case, but three new cases have emerged in hotel quarantine.
There were 14,494 tests carried out in Victoria on Wednesday and there are now a total of 27 active cases, all in hotel quarantine.
The last active case of locally acquired COVID-19, acquired during the Black Rock outbreak, has dropped off health authorities' list of current infections on Wednesday.
Wednesday's two new cases in hotel quarantine were not linked to the Australian Open. COVID-19 Quarantine Victoria said one Australian Open case was reclassified due to evidence of a previous infection, meaning there has been a total of eight positive cases related to the Open cohort.
The reclassified case was a man in his 40s who is a non-player and has no impact on close contacts from the three flights which have had positive cases.
The run of no locally-acquired coronavirus cases in Victoria comes as Australia's vaccine rollout plan is under a cloud after the European Union slapped export controls on COVID-19 vaccines produced within their territory.
The controls, which effectively mean vaccine producers must ask for permission before shipping vials outside the region, will at the very least slow the distribution process for countries outside Europe.
A spokesman for Health Minister Greg Hunt did not answer specific questions about what the European decision means for Australia's vaccine rollout. Australia has ordered 10 million doses of the Pfizer vaccine, which is being manufactured in Belgium. The first shipment of at least 80,000 doses is due by the end of February.
The country is also expecting 1.2 million doses of the AstraZeneca vaccine to be imported into Australia from Europe as local manufacturing of that vaccine ramps up. On Monday, that number was revised down from the previously expected 3.8 million due to global supply issues.
Mr Hunt remains confident Pfizer will still deliver the first lot of 80,000 vaccines at the end of February, a spokesman said.
NSW Premier Gladys Berejiklian announced an easing of restrictions in Greater Sydney from 12.01am on Friday, as the state announced zero cases of community transmission in the 24 hours to 8pm on Tuesday.
Queensland Premier Annastacia Palaszczuk has announced the border to NSW will open from Monday.
With Rachel Clun, Bevan Shields
Most Viewed in National
Source: Read Full Article