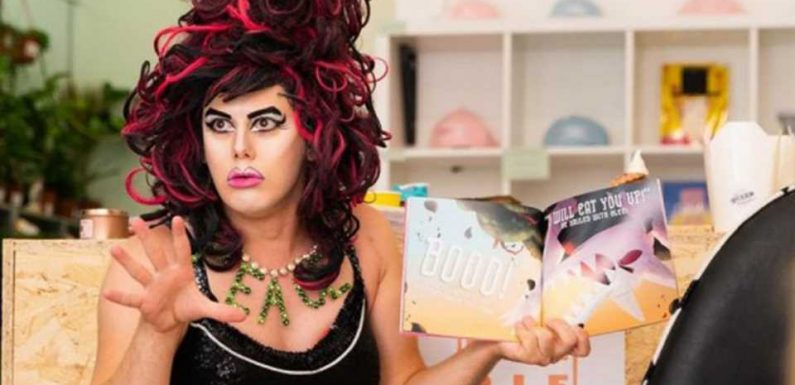 Class warriors
WHAT hope is there for our schools when the biggest teaching union has been engulfed by woke culture warriors?
Some deranged members of the NEU, run by Corbynite hardliner Mary ­Bousted, seem far keener on militant trans rights and identity politics than on ­actually educating kids.
They are outraged by the Tories' block on the SNP letting 16-year-old boys self-identify as women — a veto the public enthusiastically backs. 
They obsess too over promoting "Drag Queen Story Time", where blokes in drag read to pupils to stamp out "hetero-normative" classroom culture. 
None of this fashionable drivel is remotely necessary.
Entire generations now have grown up with moderate, enlightened attitudes towards gay and trans rights without indoctrination by Marxist teachers and drag acts.
READ MORE FROM THE SUN SAYS
We welcome the 42 years' jail remorseless Thomas Cashman will serve
Suella Braverman's thick skin is what is needed to solve Small Boats crisis
Parents just want kids to be literate, numerate, happy and get the best grades they can.
What hope of that if so many teachers are led by political agitators who, when not advancing gender falsehoods, casually take them out on strike?
Today, by stark contrast, we report how Prime Minister Rishi Sunak plans to change the law to keep female-only spaces solely for biological women. 
It will apply to sports, women-only shortlists and changing rooms.
Most read in The Sun
Millie Radford accuses mum-of-22 Sue of 'making money' out of her family
Ex-Cardiff footballer led out of son's funeral in cuffs after killer crash
Khan banned from boxing for 2 YEARS after testing positive for illegal substance
Woman who believes she may be Maddie McCann finally receives DNA test results
We know who the public will side with — and it's not the extremists in the NEU.
Face justice
IT cannot be hard to force criminals by law to return to court for sentencing.
Who seriously argues that a hardened murderer like Olivia Pratt-Korbel's killer Thomas Cashman should be allowed to stay in his cell?
If it is impractical to drag these callous cowards before the judge without ­mayhem ensuing, which we doubt, then legislate to increase their sentence or the years before they can seek parole.
Self-obsessed monsters increasingly refuse to appear. It is a calculated insult to their victims' families and the justice system . . . one last sadistic exercise of power. Why let them enjoy that?
Justice Secretary Dominic Raab plans to change the law. Good.
What's keeping you, Mr Raab?
Debs' legacy
DEBORAH James was overwhelmed when she hit her £250,000 cancer fund-raising target in a day.
She would have been staggered to see her Bowelbabe appeal hit £11.3million.
Sun writer Dame Debs saw it climb to £7million before she died. We then urged readers to donate in her memory — and, as ever, you did not let us down.
Read More on The Sun
Coronation Street fans shocked as Tina O'Brien reveals her real age
Mum issues warning about swimming costumes which all parents need to be aware of
What pride it gives husband Sebastien and their kids to know that their beloved Debs inspired so many . . .
And that her last seven weeks on Earth will have saved so many lives.
Source: Read Full Article