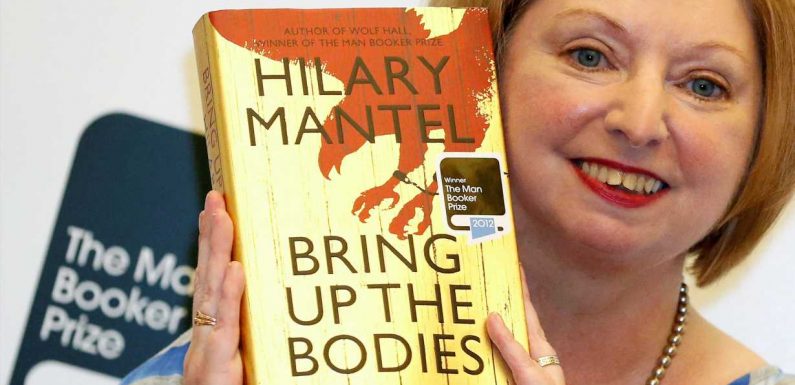 HILARY Mantel has been described as one of the greatest English novelists of this century.
The author of the Wolf Hall trilogy achieved international acclaim and won two Booker prize awards for her work.
Who was Hilary Mantel?
She was born Hilary Thompson in Glossop, Derbyshire, on July 6, 1952.
Coming from a working class family, she attended convent school before embarking upon studying a law degree at the London School of Economics.
She finished her studies at the University of Sheffield in 1973.
After moving to Botswana, South Africa she began to turn her attentions to writing fiction.
READ MORE ON HILARY MANTEL
Meghan Markle was 'too good' for the 'dull' monarchy says Hilary Mantel
Monarchy 'may not outlast William' as Royals enter 'last big era', says author
She was inspired to write by the cultural isolation she experienced and due to inactivity from a chronic medical condition, later diagnosed as endometriosis.
In 1983 she relocated to Jeddah, Saudi Arabia, where she was to finish her first novel.
Hilary was awarded a CBE in the Queen's Birthday Honours List 2006.
How did Hilary Mantel die?
Hilary died suddenly on September 22, 2022, as a result of complications from a stroke she suffered days earlier.
Most read in The Sun
Man U & City fans revolt over 'crazy' campaign to make clubs ditch badges
Fans stunned as Coventry KEEPER 'does an Alisson' to score injury-time goal
I bought essentials from every supermarket & the most expensive shocked me
Christine McGuinness shows off her incredible figure in racy black swimsuit
Despite the sudden nature of her passing, Mantel's death was described as peaceful, surrounded by her family and friends.
She was 70 years old.
What books did Hilary Mantel write?
Acclaimed author Hilary became the first woman to win the Booker prize twice.
The books that led to her recognition, Wolf Hall (2010) and Bring Up The Bodies (2012), sold over five million copies worldwide.
In 2015, the books were made into a BBC drama series, before the Thomas Cromwell historical series culminated in her final work The Mirror And The Light (2020).
Hilary Mantel also wrote nine other novels and published numerous short story collections.
Her other nine novels are:
Every Day Is Mother's Day
Vacant Possession
Eight Months on Ghazzah Street:
Fludd
A Place of Greater Safety
A Change of Climate
An Experiment in Love
The Giant, O'Brien
Beyond Black
Her memoir, Giving Up the Ghost, was published in 2003.
Was Hilary Mantel married and did she have children?
She first married in 1972 to Gerald McEwen, when she was 16, after finishing her studies at Sheffield University.
It was Gerald's geology work that led to their moving to Botswana.
In 1981, the pair divorced and she moved back to Britain.
Read More on The Sun
How to get ten days off work using just four days' annual leave over Coronation
I gave my council house garden a glam makeover but trolls all say the same thing
This was not the end of their romance as they were to remarry in 1982.
Despite their long marriage, Hilary did not have any children, something she pointed out as one of her greatest regrets.
Source: Read Full Article