The Duchess of Sussex, Meghan Markle, stepped out in a gorgeous sun/shirt dress to watch her husband, Prince Harry, play polo at the Audi Polo Cup in Berkshire, UK.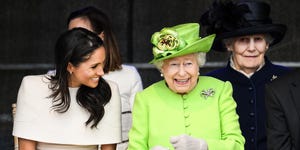 The attractive royals were also joined by Prince William (also playing!), Venus Williams, and her husband Nicholas Hammond, and everyone appeared to have a lovely time — most of all, Meghan, who looked smashing (so British!!) in her sleeveless shirt dress.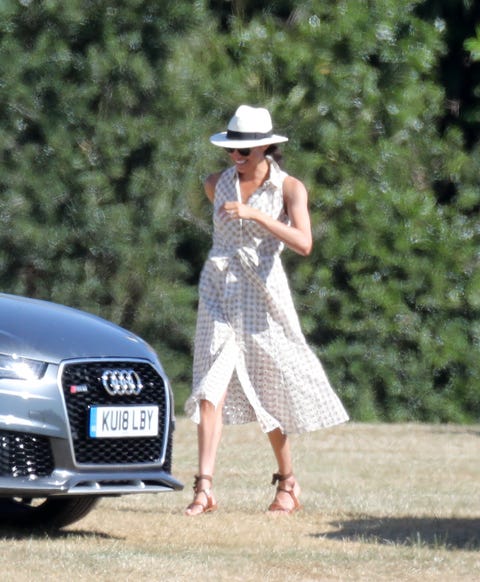 Meghan's "Ashland" sleeveless belted gingham eyelet dress is from Shoshanna Gruss, hat by Madewell, and sandals by Sarah Flint. Jealous?! I am! I'm currently wearing my PJs and just spilled coffee all down the front. Jealous?! I bet you are!
Source: Read Full Article