The 2000s brought us a lot of great actresses that played on TV shows. It was the decade of the TV shows FRIENDS and so many other cool shows that we wish would come back. Some of the best TV shows came out around that time and we loved them all. Some people love dramas while others love comedies, there were so many great shows out at the time. During that time actresses had the opportunity to cash in on some success and many of them made it pretty good. It was a great time for sitcoms and we got some great actresses out of it.
You must remember 7th Heaven, Scrubs, and even Dawson's Creek. Like we said, there were so many cool shows. The years have passed and we have to admit that we miss some of our favorite shows. Have you ever wondered what happened to our most loved and famous females at the time? Some of them went on to make it big while others went into obscurity. This list is sure to bring back some memories and take you back to a time that brings back some great memories. As we know, not all of the starlets made it to the big time and we were sad to see them go. You are going to love walking down memory lane with this awesome list. Check out these 12 2000s sitcom starlets that made it big and 12 we forgot about.
15

Made It: Jennifer Aniston is A-list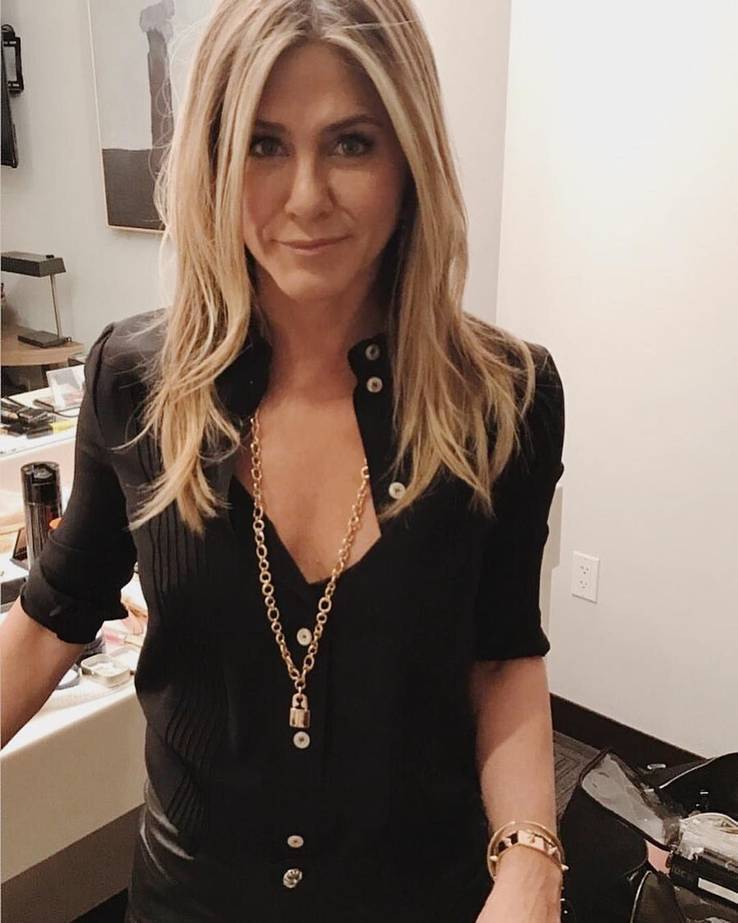 A great actress that has come a lot way since her time on the popular sitcom FRIENDS. She made a strong career during her ten year stint on the show and she's been killing it ever since. She was a sexy and funny character on FRIENDS and pretty much every guy on the planet had a crush on her. We don't need to go through all her accomplishments; the girl has been in nonstop movies ever since. She mainly sticks to romantic comedies or just comedies in general because that's her strong suit. She's been in at least six movies that have grossed over $200 million at the box office.
"It was called Friends Like Us, at the time. I was doing [another show]. We had only done six episodes and the network didn't think it was going to get picked up, so I went on auditions for second position, as they call it.
I read the script, and I had never had a reaction like that to a show. It was my contemporaries, it was in New York City, it was funny, it was interesting, and I had never read anything like it. This guy named David Schwimmer was already cast, and Courteney Cox was already cast. I had seen David Schwimmer at a play at Northwestern because my friend was going there. And then, [that other show] ended up getting picked up, even though they had cast me in Friends. So, there was a period where I had to stand out the group photographs."
14

We Forgot: CSI's Jorja Fox
There was a time when Jorja Fix was just as popular as Law & Order: SVU's Mariska Hargitay. She was the go-to girl when it came to solving crimes on CSI: Crime Scene Investigation. She spent a solid 15 years on the show, but we haven't heard anything from her in the past three years. After the show ended in 2015, she starred in a TV movie called CSI: Immortality. Her IMDb shows that she has another TV movie in post-production, but there is no date on it. She seems to have just disappeared from Hollywood.
When she first started on CSI, she didn't think that the show would do very well. "I didn't think a show about death would do well." Fans may have tuned in more for that husky voice of hers. "She's got this Lauren Bacall thing going on," said costar Gary Dourdan, "with that raspy voice." She said that growing up she was an awkward girl and even when she started modelling it was the same. "I wore flip-flops to school until I was 13," says Jorja. This girl had been acting in local theatres since the age of 5. She won a modeling contest at the age of 15 in a mall. "I was a terrible model, awkward and gawky," she says.
13

Made It: Katie Holmes Went Far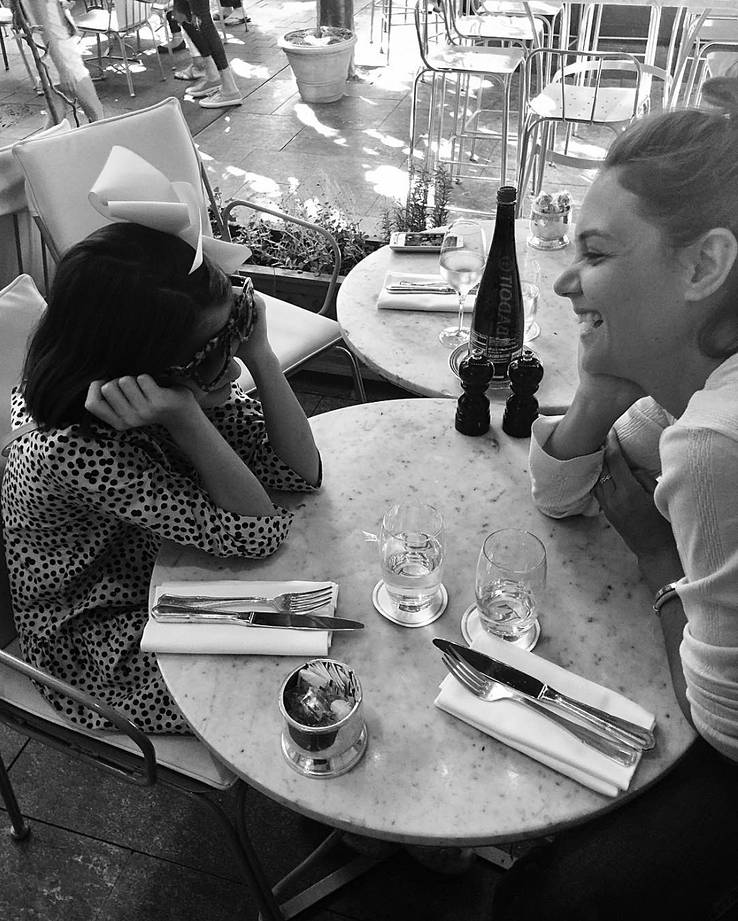 Dawson's Creek was a sensation when it first came out and it skyrocketed a few actor's careers. It was one of those coming of age shows that were around long before texting. That was definitely the generation in which you should grow up. She's been in one movie after another and we still can't forget her married to A-list actor Tom Cruise. We love this girl and she proves that not only is she brave, she also perseveres. She would need to be that way in order to divorce and manage to keep full custody of her daughter Suri. She immediately went from riding on private planes to riding the subway, but that's just the way that she likes it. Right now, her focus is back on her career and raising her little girl.
"I totally admire women who go back to work six weeks after giving birth," she said to DuJour magazine. "But when she was little, I was not ready. I was a very nervous mother — like, sleeping next to her crib — and I was in that mode for a long time."
Last year she talked about Suri becoming a teenager. "She is 11 and a half and she's a great girl and she's doing so well and I'm enjoying this time," Holmes told Matt Lauer of her daughter, Suri, on the Today Show. "I'm not so worried yet about the teenage years."
12

We Forgot: Lacey Chabert From Party of Five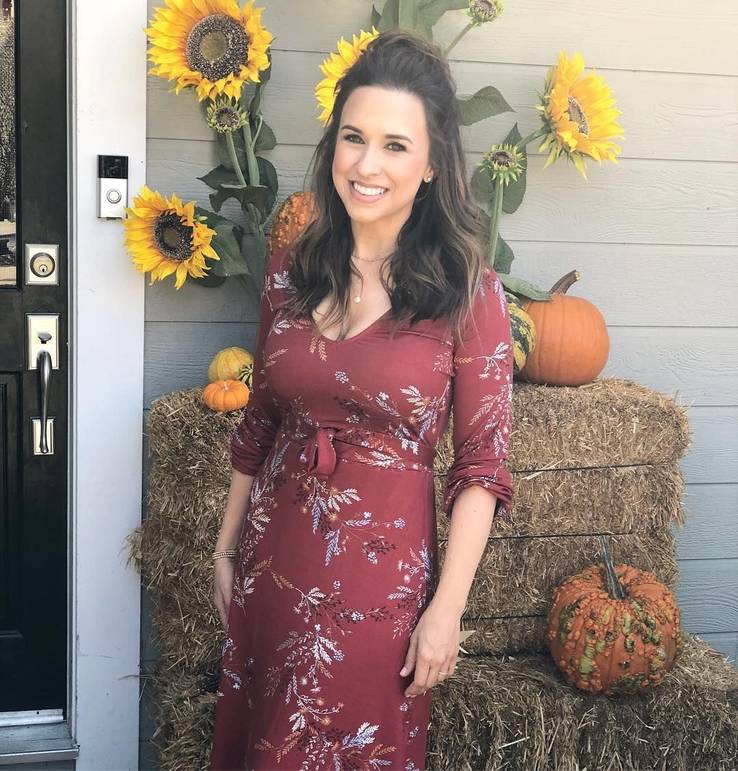 She was a young girl on Party of Five and when it ended in 2000, we weren't sure what she was going to do. She was a popular actress at the time, so no one was really worried about her. She came back on top when she starred in Mean Girls in 2004. The good thing about Chabert is she has managed to work consistently in Hollywood since her heyday, but she's certainly not an actress that we think about anymore. These days she is mostly in TV movies and lesser-known TV series, but she is still working hard in Hollywood. She has a child now that came in 2017 and she wants to get back to work to show her daughter that she can pursue her dreams and still have a family.
"It was a little daunting because she's only four months old and not sleeping through the night,"
Chabert told The Huffington Post. "I'm obsessed with her and I don't want to be away from her for two seconds. I feel like a lot of moms can probably relate to the guilt of being away from [their children]," she continued. "How do I balance all of it? Am I making the right choice?"
11

Made It: Mila Kunis' Dreams Came True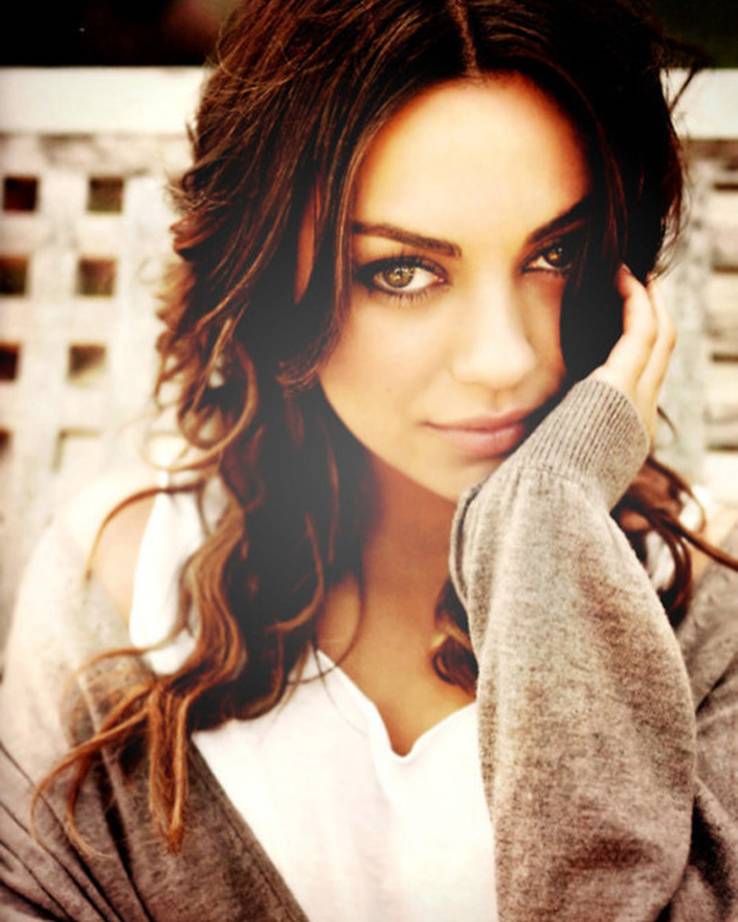 Mila Kunis made it to the big time when she starred as Jackie in That 70's Show. Not only did she create an amazing career out of that role but she met her future husband during that time. She was super popular in the 2000s, but she's even more popular these days. She's still killing it as Meg Griffin on Family Guy and she has us in stitches with the Bad Mom's franchise. She has been working consistently in the industry as well as making babies with husband, Ashton Kutcher. They are living like normal people with Kutcher being the handyman around the house. She's definitely made a good career for herself.
"When '70s ended I went on a mission to prove everybody wrong. I read for movies I would never do. I auditioned for everything, just to show I could do it,"
she told the Marie Claire. "I needed to prove I was capable of doing things other than—forget comedy — other than a TV show." She has had great success but she misses her privacy. "To say my life hasn't changed would be a lie," she said. "It has changed, I don't really know how. I can't complain, nor am I complaining, but I can't leave my house as freely as I used to. But I've also traveled a lot for work, so that's changed. I have been very lucky."
10

We Forgot: Sarah Chalke From Scrubs
Sarah Chalke was the cool girl in the industry during her time on the hit TV show Scrubs. After Scrubs, we saw her on TV shows like Mad Love, How to Live with Your Parents (For the Rest of Your Life), Cougar Town and How I Met Your Mother. She was certainly popular at one time, but she is completely off our radar now. These days, she is back on the TV show Roseanne now that they rebooted it again. We'll see if she can make a comeback in the industry. Rebooting old TV shows seem to be the new thing in Hollywood. "I had an incredible experience the first time around," Chalke told reporters at the semi-annual television critics press tour.
"I am so grateful to Roseanne for taking a chance on a kid from Canada."
This time around she's not playing Becky because the original Becky is back. Instead, she plays a woman who hires Becky to be her surrogate. "My answer right from the beginning was a hundred percent yes," said Chalke. "It was so early on in my career and my first big job and I was so young and a fish out of water," said Chalke. "These people were just the most amazing comedians. For me, that experience was really about watching and learning and absorbing and being in awe."
9

Made It: Michelle Williams Is Talented
Michelle Williams is another actress from the Creek and although her career has had a slow go after the show ended, these days she is killing it in Hollywood. She has definitely had the honor of playing alongside amazing actors like Hugh Grant, Zac Efron, Ryan Gosling, and Heath Ledger. She always seems to be with Busy Phillips who is another actress from Dawson's Creek because the two remained best friends after the show ended. She was most recently in Amy Schumer's I Feel Pretty and has six new projects in the works for 2018-2019 including the superhero flick Venom. These days, although she is in a relationship, she thinks of love very differently. "It's hard to romanticize romance when you're 36," she said.
"When you've been a parent for 11 years and you've done it alone, you don't have romantic ideals, because you have a practical understanding that you can do it by yourself.
The romantic idea of meeting your person and having a storybook family life that looks like the model you grew up with — that doesn't really exist for me." There have been plenty of rumors about her being engaged but only time will tell if she found herself a new soulmate.
Featured Today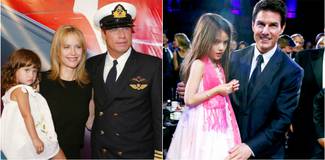 15 Surprising Celeb Kids Born Into Scientology Because Of Their Parents

10 Female MCU Characters Who Were Iconic (And 5 Who Were Total Duds)

15 Signs Angelina Jolie Is Living Her Best Life Since Split From Brad Pitt

8

We Forgot: Mischa Barton Plummeted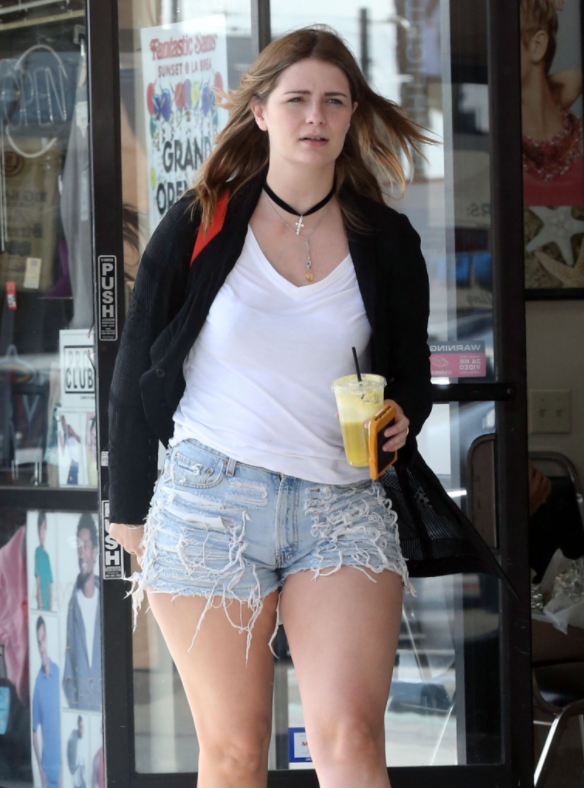 Mischa Barton was a huge success during her reign on the hit TV show The O.C. She was also on the list for Entertainment Weekly's It Girl 2003. She was a big deal at the time, but it wasn't long before she completely disappeared. In 2007 she was asked if she would ever return to the big screen and she said, "It's not that I dislike doing television at all. It would be interesting having more creative control over where the storylines go or the characters. But for the right thing, of course." It's not really like she had a lot of choice at the time. She has been consistently working on Hollywood since then, but she hasn't starred in anything that anyone would remember.
"It's really weird when people scrutinize every little thing about you and talk about your outfits and your weight and who you're dating and there's absolutely nothing you can do about it."
She started getting in trouble with the law and took on some bad habits. "I'm really disappointed in myself. I don't know what to say about it, except that I'm not perfect, and I just don't ever intend to do something this stupid again."
7

Made It: Blake Lively Went All the Way Up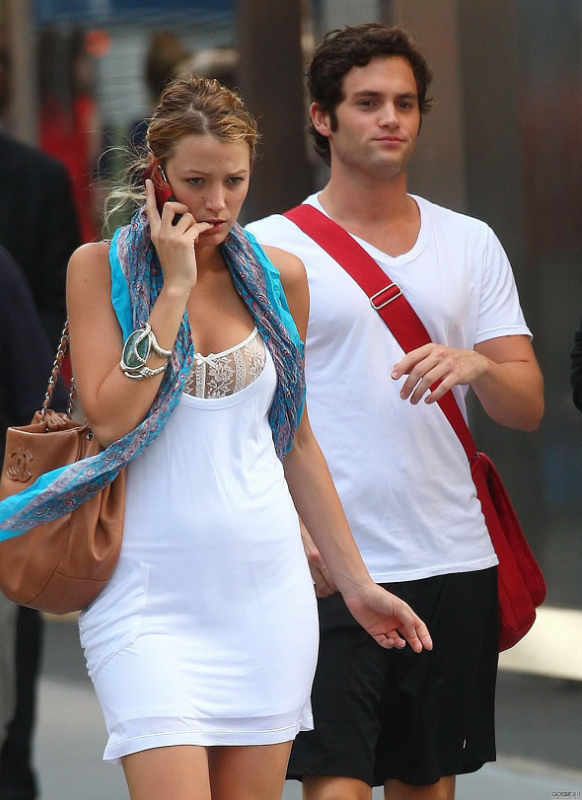 Blake Lively got her big break when she starred in the saucy and hit TV show Gossip Girl. The show was super popular and it was long before the actress was seen on the big screen. These days, the girl is rocking it in Hollywood starring in movies like The Shallows, Savages, Café Society, and The Town. She is considered to be an A-list actress who is now married to A-list actor Ryan Reynolds. The two are happily married with two children now and her success just keeps growing. She was one of the top looks during the Met Gala and fashion just seems to be something she is a natural at.
"I love clothing. I love designing. I love interior designing, I love the mixing of colours and fabrics and textures. I love combining different pieces, mixing feminine with androgynous. I love when a woman is strong and empowered, and that's why I love pantsuits, men's blazers. I love doing things in an unconventional way."
She has stated that Ryan is her soul mate because he's her best friend. "He's my best friend. I just knew the first time I met him that we could be best friends for the rest of our lives, whether there was chemistry or not. I knew right away that we would be together forever, and that he would be mine. That was it."
6

We Forgot: Lisa Kudrow Wasn't As Successful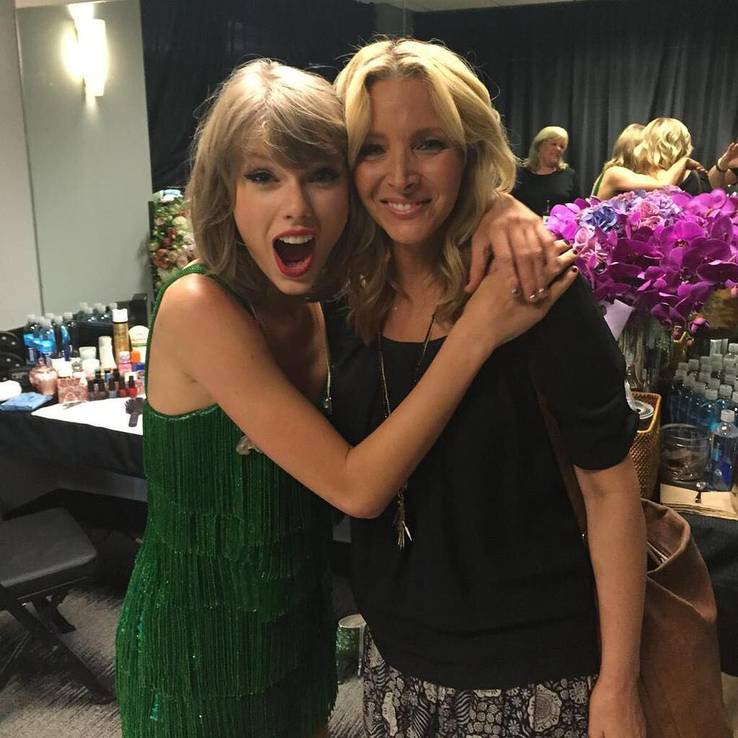 Lisa Kudrow got her big break on the hit TV show FRIENDS just like the rest of the cast did. She shot to fame and she was the cast member responsible for making sure that the main cast members got a pay raise of $1 million per episode. After FRIENDS we started seeing her in movies such as P.S. I Love You, Hotel for Dogs and The Girl on the Train. Her career really slowed down after the years and she never had the same success that Jennifer Aniston has had.
These days we have seen her in bit parts in TV shows like Scandal and Grace and Frankie but her career has certainly declined over the years. She says that when she auditioned for the role on FRIENDS, she took things to another level. "Everyone auditioning got that same monologue — it's in the pilot — where Phoebe is talking about, I can't remember exactly, but you know about like, 'My mom killed herself and I lived in a car with a homeless guy,''' Kudrow said. "It reminded me of a girl I knew in college. So many bad things happened to her and her attitude was always like 'all in a day,'" she said, the crowd laughing. "That was my take on it and I got the part."
5

Made It: Jennifer Garner Was Alias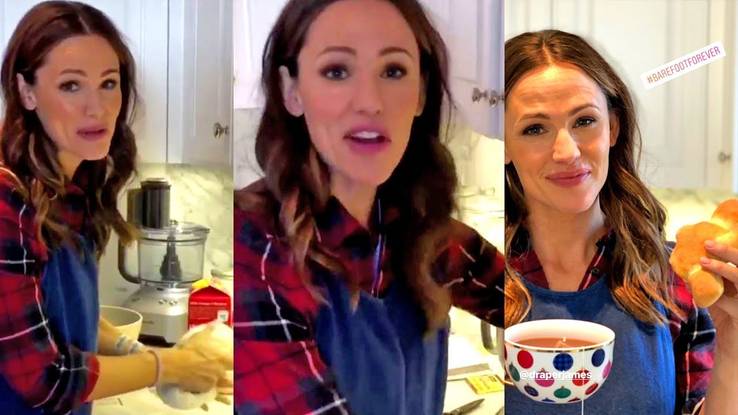 She got her big break on the popular TV show Alias in the 2000s and she has been going all the way up ever since. She has created an A-list career that allows her to do whatever she wants now. She also had an A-list marriage with Ben Affleck until he ruined everything by running around with the nanny. These days she is trying to keep things low-key since her split. She was most recently in the movie, Love, Simon and she's also currently filming a TV show called Camping to be released in 2019. She has said that she hasn't been sleeping very well since her split with Affleck.
"When I can't sleep — and I am not someone who typically has that problem, but I really have in the last year — and I need something to switch my brain off, it has been Tina Fey and Amy Poehler,"
Garner said in an interview with Vanity Fair. "God bless those girls. I used to think I would never watch television on my phone, but there I am because I am sleeping next to my daughter. I'm happy to have her; she's happy to have me." Now, that's really sweet.
4

We Forgot: Sarah Michelle Gellar Is Focused On Family Life
We adored Sarah Michelle Gellar and we still do! She got her big break on the Tv show Buffy the Vampire Slayer. It catapulted her career to the point where she was one of the It Girls at the time. She starred in many movies including Cruel Intentions, I Know What You Did Last Summer, She's All That, Scooby-Doo and the Grudge franchise. But after a while, she slowly disappeared from the limelight with her husband Freddie Prinze Jr. who she met on the set of I Know What You Did Last Summer. The two have been married now for almost twenty years and they live a low-key life outside of Hollywood. In Gellar's case, it was her choice to leave Hollywood behind and she seems to be more than happy about her choices. These days she works on entrepreneurial ventures and has a cookbook out.
"As a woman, I am also interested in my fellow women and the unique challenges that can add to the mix. In terms of hiring, I am definitely learning on the fly. Startup life is very different from a corporate job, and it takes a very dedicated person to work in this world.
No job is too big or too small (and nothing can be beneath you) Whether it's getting everyone coffee or learning email marketing and mail chimp I have don't it. So I look for people that are equally excited and passionate about our company and what we are doing."
3

Made It: Mandy Moore Slipped Back In
For a while there we thought that Mandy Moore would stay in obscurity but she made a comeback recently when she got the role in the emotional TV series This Is Us. In the 2000s Mandy Moore was jumping back and forth between a singing career as a pop star and her movie career. She starred in the hit show Entourage in 2005, but for the most part, it was movies that were her passions. She was hugely popular at one time, but over the years her career started to slow to a crawl.
She's had a consistent career in Hollywood, but it had been a long time since we heard about her being in anything popular. That was of course until This Is Us came around. Moore has stated that she used to stress about everything but these days she's taking life a day at a time. "The older you get, the less you give," she told NewBeauty magazine. "Everything happens for a reason," Moore says in a message to her younger self, "so try to own it and embrace it because it's going to be part of her story."
2

We Forgot: Amanda Schull Isn't Doing Much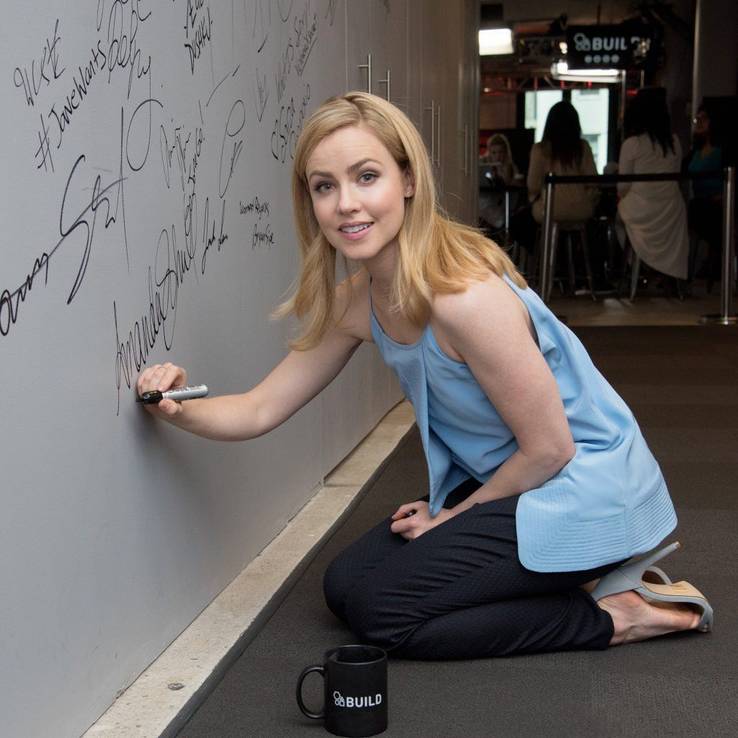 Back in the day, Amanda Schull got the lead role in Center Stage which was a great start to her young career. That lead to guest roles in a ton of TV shows like Ghost Whisperer, Cold Case and Bones. Then like some stars in the 2000's her career seemed to go downhill which is surprising for such a beautiful actress. She pretty much disappeared aside from a few but roles until she appeared again in 2013 on the show Pretty Little Liars. Since then she has appeared in TV shows like Murder in the First, Suits and 12 Monkeys but never as a major player. To this day she still thinks about her role in Center Stage, "Every once and a while, I'll go into a restaurant or a store and 'Canned Heat' or Michael Jackson's 'The Way You Make Me Feel' will start playing," she told The Huffington Post. "I wonder if people are playing it for my benefit and sometimes I do break into some very understated [choreography]. It's kind of hard not to."
"I was sort of living Jody's life at the time and I just thought that this is kind of me on camera because I had never been on a film set before,"
Schull explained. "It was a truly surreal experience and frankly I had no idea what I was doing through most of it. I'm just really lucky that they somehow entrusted me with that role."
1

Made It: Jessica Biel Make It Big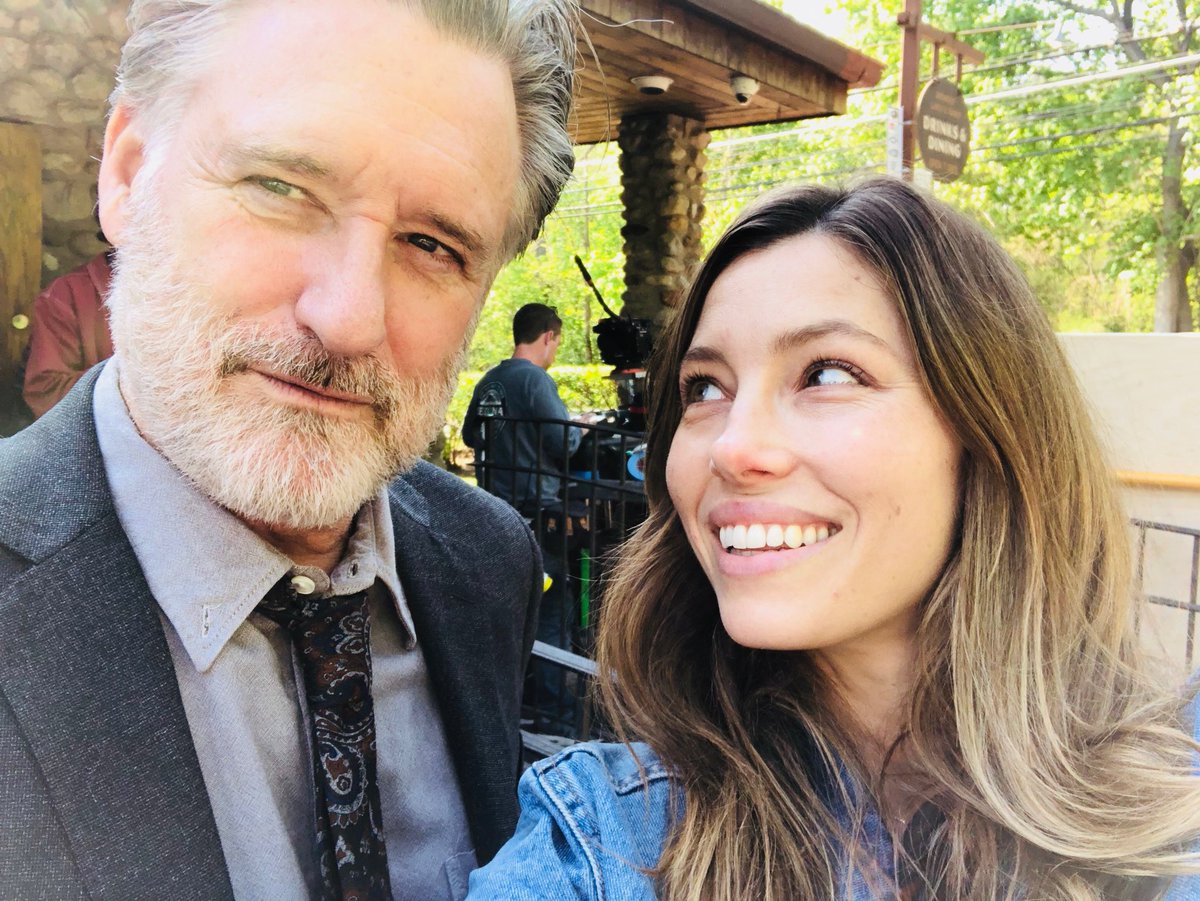 Her role in 7th Heaven was the one that gave her success in the industry and as soon as she made it big, she wanted off the show to look at more exciting offers. At the end of the day, however, she was forced to finish her contract. It didn't hurt her career any, she went on to star in a ton of movies during that time such as Blade: Trinity, Stealth, Summer Catch, A-Team and Rules of Attraction. She also has a handsome and famous husband in Justin Timberlake who also just happens to be her baby daddy. She has made a successful career in Hollywood and these days she is on the mysterious TV show The Sinner which just signed on for a second season. Now that she is married to an even more famous singer, she said there is no such thing as privacy in her life.
"I feel that it's very challenging to have a private life. That's just my opinion. It's been very hard for me to have any sort of privacy. I get it.
It's a balance you have to try to create, but it's very hard. I really would love the days when there was no TMZ, and there was no Internet."
References: canada.com, huffingtonpost.ca, eonline.com, forbes.com
Source: Read Full Article