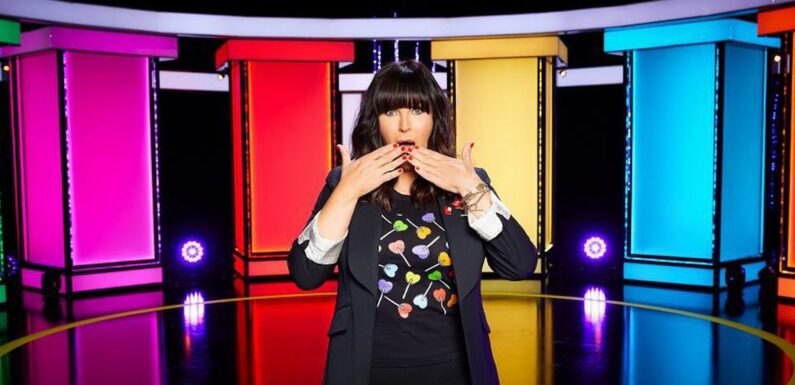 TV presenter Anna Richardson has revealed the bunch of eager celebrities who are desperate to take their clothes off for a celebrity special on the hit Channel 4 show Naked Attraction. The premise of the dating show includes single men and women picking a partner to go on a date with based solely on their naked attraction to one another.
Anna , 52, opened up on the names of the celebrities who want to strip off in the name of finding love, including Blue singer Duncan James. Speaking recently to The Sun, she said: "I've bumped into a couple of celebs recently who've gone, 'I'd do it! Duncan James was like, 'I'm up for it!', and I was like, 'Oh my god!"
She continued: "And the lovely Anna Whitehouse, who does the Dirty Mother Pukka podcast, said to me a couple of weeks ago that she'd do it."
TV presenter and personality India Willoughby also reportedly revealed that she was approached to be part of the celebrity version of the show. She told the Daily Star that "unfortunately" plans for the show "went down the pan" as producers couldn't find enough people to take part.
This wouldn't have been the first time that a celebrity would have been featured on the dating show as former Big Brother star Lauren Harries took part in 2019 and was the first celebrity to strip off.
Anna also presents her new series Naked Education which she co-hosts alongside Love Island's Dr Alex George and Yinka Bokinni. Episodes have tackled issues including body hair, male body image, the effects of ageing and cosmetic surgery. They have also featured participants posing nude in front of a class of young people.
One episode of the show sees the hosts test teenagers' knowledge of the female anatomy, while another sees them discuss what happens to the body as it ages.
While the show received positive feedback, after the show first aired in April it also sparked nearly 1,000 complaints to Ofcom for showing nudity to 14 to 16-year-olds and airing the scenes before the watershed.
A spokeswoman for Ofcom said: "We are assessing the complaints against our broadcasting rules, before deciding whether or not to investigate."
Channel 4's chief content officer, Ian Katz, defended the show on Twitter and said: "Anyone who suggests that the Channel 4 show Naked Education promotes paedophilia or is abusive of children almost certainly hasn't watched it."
Source: Read Full Article