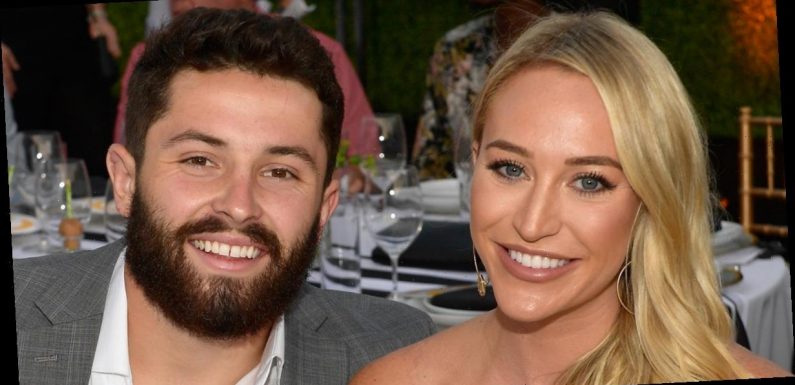 Cleveland Browns quarterback Baker Mayfield married his wife Emily Wilkinson in July of 2019 and there's a big reason you may recognize her: she's been in a bunch of Progressive Insurance commercials alongside him!
Yes, that is actually Baker's real life wife Emily co-starring alongside him in the At Home with Baker Mayfield series that has been running for close to two seasons now.
The series shows Baker "at home" at FirstEnergy Stadium in Cleveland, Ohio. The couple tend to the stadium as any married couple would tend to their home: they clean up, do yard work, host book club, and more.
You can watch one of the company's commercials embedded below, and see past photos of the couple!
If you don't know, Baker and Emily first met in 2017 after being introduced by mutual friends. They began dating after Baker played in the 2018 Rose Bowl game. Earlier this year, a fan came forward with a big allegation about Baker.
Source:
Read Full Article