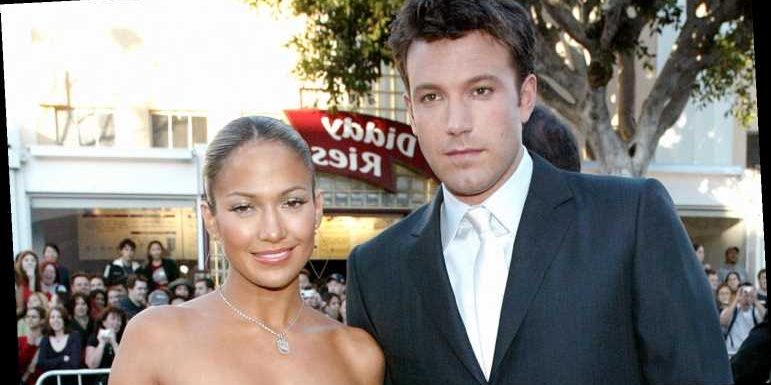 Ben Affleck is looking back at his relationship with Jennifer Lopez and how they were the topic of tabloid coverage.
The two-time Oscar winner began dating Jennifer back in July 2002 after meeting on the set of the critically panned movie Gigli. They got engaged three months later and their planned wedding for September 2003 was postponed just four days before the date because of "excessive media attention." They later split in January 2004.
Ben opened up to THR for the Awards Chatter podcast and talked about the "Bennifer" days.
"You know, there's always a story of the month, and me dating Jennifer Lopez happened to be that tabloid story at the time when that business grew exponentially," Ben said. "Still, to this day, [some] will go, 'I see you out there in the paparazzi and the pictures!' It's like, 'Yes, I left my house and took out the trash. It's not like I'm trying to—' And it's still like, 'You were taking a pap walk!'"
Ben continued, "As if, if you leave your house, you're only doing so in the hope that you could be so lucky that you could end up as the sixth item in The Daily Mail. It's absurd!"
Source: Read Full Article