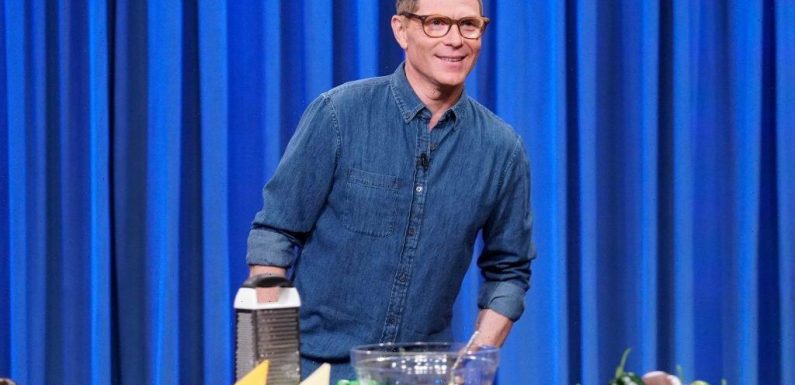 If you enjoy cooking soft shell crab and are on a quest for just the right recipe that will produce a crisp exterior, Food Network star Bobby Flay shared a trick that always results in a crusty soft shell crab.
Here's the chef's wonderfully simple strategy.
Flay's crab dish is accompanied by a delicious succotash
The Beat Bobby Flay star serves his soft shell crab with a side of succotash, as he noted in his 2011 cookbook, Bobby Flay's Bar Americain Cookbook: Celebrate America's Great Flavors. Succotash, he added, is typically a mixture of "fresh lima beans, beefsteak tomatoes (I like local Jersey tomatoes, myself), and of course, corn."
However, he encourages home cooks that "this succotash recipe should be considered a guide; try it with whichever fresh vegetables catch your eye at the market."
Bobby Flay's 'secret weapon' for crispy soft shell crab
Acknowledging that the availability of soft shell crabs is fleeting, Flay writes, "Soft shell crab season is short and sweet. When it's here, you want to make the most of it."
Flay notes that as with any protein you're cooking, boosting the taste is of utmost importance and in the case of soft shell crabs, which are blue crabs that have cast off their shell, the chef uses a simple ingredient to draw out the crab's sweetness.
"Highlighting the flavor of the crab is what matters, and I employ a secret weapon to help me do just that," he adds. "Wondra flour is a super-finely milled ('instant') flour that creates a very thin, almost stealthlike coating around crabs."
The reason Flay loves Wondra so much is that it doesn't distract from the crab's flavor as a regular flour-based coating might: "What you taste is crisp soft shell crab unadulterated by any thick batter," he explained.
Need a sauce to accompany this crab and succotash feast?: "Simply hit some nutty browned butter with tart lemon juice and anise-flavored dill (an herb that I think is too often forgotten) for an easy and delicious sauce."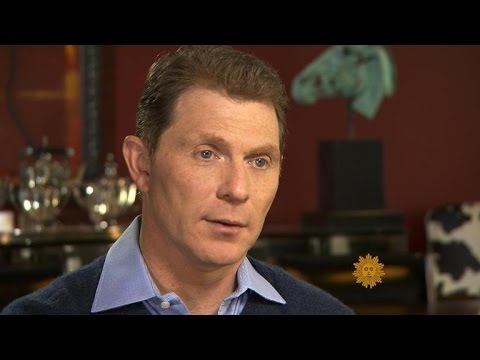 Flay uses the instant flour in his crab cakes recipe, too
In a completely different recipe starring crab, Flay adds Wondra to his Blue Corn Crab Cakes and dredges them in blue cornmeal. If home cooks don't have the cornmeal on hand, he also recommends crushed corn chips.
One reviewer on Food Network's site said of his crunchy crab cakes: "How many of us have had fried crab cakes made out of mostly bread crumbs with precious little crab? This is the crab cake reinvented. I made this recipe and it will be better the second time. First time around it was too loose and next will use more Wondra as instructed."
Another fan added, "Did half blue cornmeal and half panko bread crumbs so the crab still stands out.This time, did the relish and vinaigrette. WOW!!! Don't dare skip it."
Source: Read Full Article