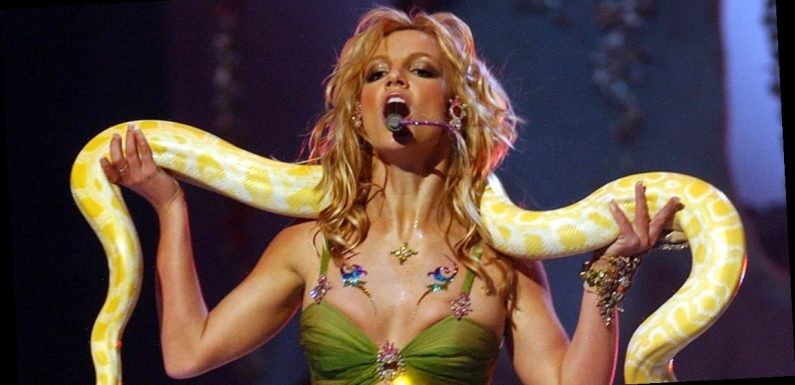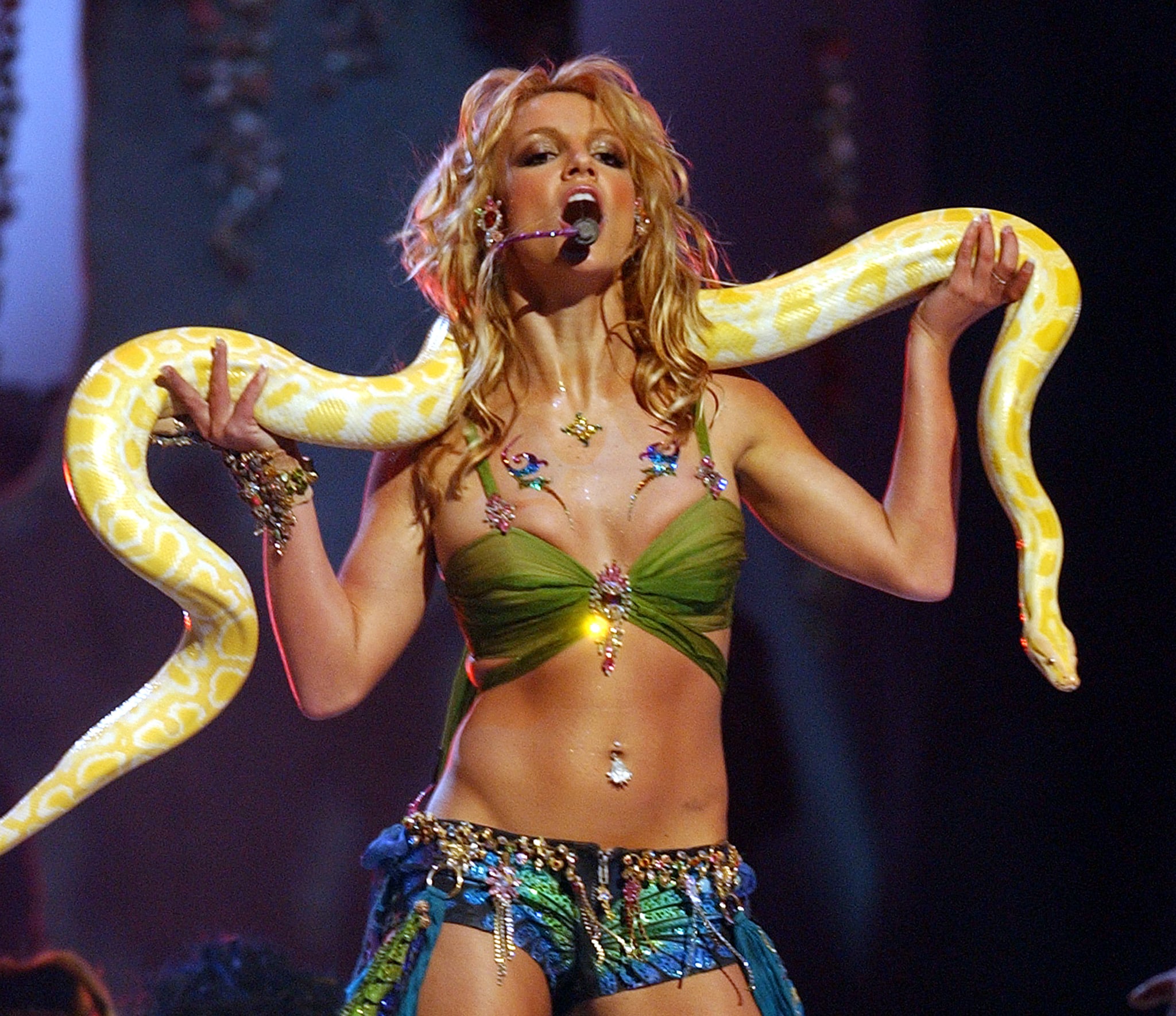 Image Source: Getty / Kevin Mazur
Britney Spears catapulted into my life at a time when I thought I was going to grow up to be a backup dancer for Janet Jackson. I was 13 years old and had been dancing and performing on stage for six years when Britney debuted in 1998 with those three iconic piano notes of "…Baby One More Time," and all at once I was taken with her energy, music, and persona. At the time, I loved seeing someone only a few years older than me with a passion for performance giving all the boy bands and rock groups a run for their money. Seeing Britney at No. 1 on MTV's TRL beating out juggernauts like the Backstreets Boys, *NSYNC, Limp Bizkit, Korn, and Eminem was my whole reason for tuning in. I am she, she is me.
23 years later, my love for Britney has only grown. I attended her in concert in Las Vegas clad in a 2001 VMAs "Slave 4 U" costume, own not one but two "Britney for President" T-shirts, and even got weepy as I went down a YouTube rabbithole on her birthday last year watching young queer men excitedly react to listening to her albums for the first time. My desktop background is a black and white picture of Britney driving her car, flashing her perfect smile with a quote she said written on the side: "Never doubt yourself. Never change who you are. Don't care what people think and just go for it." I've also been closely following her devastating legal battles for years and the #FreeBritney movement when it first started, so when I heard The New York Times was releasing a documentary about it, I was absolutely pumped.
https://www.instagram.com/p/Bpe8LknHaWM/
Obviously, I watched Framing Britney Spears as soon as it dropped. I had told my fiancé, who got me another Britney shirt for Christmas in 2020, that he could either stay in the room or leave, but I'm pressing play right now no matter what. He immediately showed interest ("I want to support you and your girl," he said), especially since he had no idea what a conservatorship meant.
Source: Read Full Article