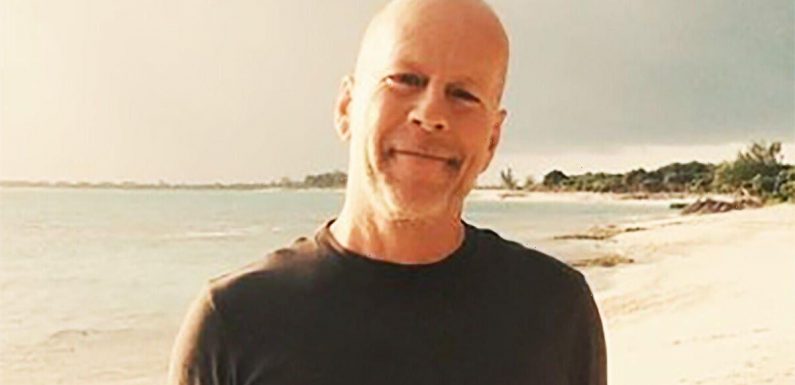 We use your sign-up to provide content in ways you've consented to and to improve our understanding of you. This may include adverts from us and 3rd parties based on our understanding. You can unsubscribe at any time. More info
Bruce Willis' family have taken to social media to update the Hollywood legend's devoted fans on his aphasia battle.
They shared a picture of the actor smiling on the beach as they announced he has been diagnosed with dementia.
The announcement began: "Our family wanted to start by expressing our deepest gratitude for the incredible outpouring of love, support and wonderful stories we have all received since sharing Bruce's original diagnosis.
"In the spirit of that, we wanted to give you an update about our beloved husband, father and friend since we now have a deeper understanding of what he is experiencing.
"Since we announced Bruce's diagnosis of aphasia in spring 2022, Bruce's condition has progressed and we now have a more specific diagnosis: frontotemporal dementia (known as FTD)."
The statement added: "Unfortunately, challenges with communication are just one symptom of the disease Bruce faces.
"While this is painful, it is a relief to finally have a clear diagnosis."
The message signed by the "Ladies of Willis/Moore" added that a full statement was released via The Association for Frontotemporal Degeneration's website.
More to follow…
Source: Read Full Article