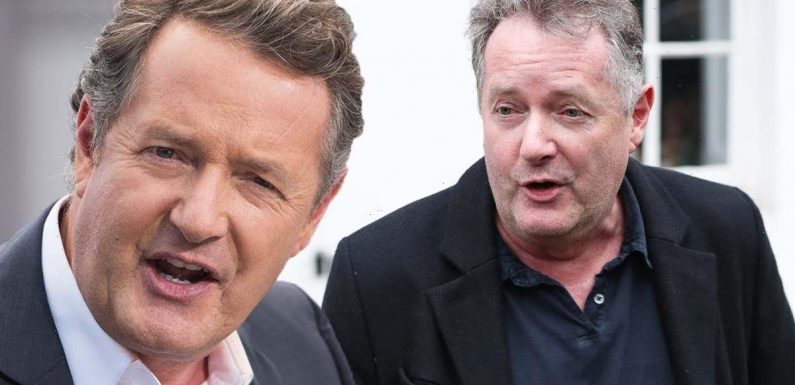 We use your sign-up to provide content in ways you've consented to and to improve our understanding of you. This may include adverts from us and 3rd parties based on our understanding. You can unsubscribe at any time. More info
Piers Morgan, 57, spoke out on his outrage earlier today after Lancashire Police disclosed Nicola Bulley's struggles with alcohol that were brought on by the menopause. The 45-year-old went missing while walking her dog on January 27 and despite ongoing search efforts, is still yet to be found.
In a new update on the case, assistant Chief Constable Peter Lawson and Senior Investigating Officer Detective Supt Rebecca Smith gave an update on the investigation during a press conference on Wednesday.
SIO Rebecca Smith said Nicola was classed as "high risk" following her disappearance last month due to "vulnerabilities" which they said would not be divulged.
Now, former Good Morning Britain presenter Piers Morgan has taken to Twitter to react to the latest comments in view of his 8.3 million followers.
The journalist branded the police's remarks as "intrusive" and "outrageous" as he shared a news story reporting on the case.
He wrote: "Why the hell did the police feel the need to tell us she had a drinking/menopause problem?
"Just inexplicably intrusive and outrageous."
Some social media users joined Piers in voicing their disapproval of the comments.
Thatmoonboy69 said: "That is weird . What is the need to reveal that."
Interestedlmh added: "I agree Piers. At that age people often socially drink to a level that could be construed as 'excessive' but I believe that the police have not handled Nicola's disappearance as deserved and are covering their own backsides."
Archied009 typed: "I'm uncomfortable with the continual speculation on social media.
"Let the police do their job, leave the family in peace and pray for Nicola's safe return."
In a statement, Lancashire Police said Nicola had been struggling with "significant" issues with alcohol and that police had attended the family home in January after a welfare concern.
DON'T MISS
Ashley Roberts flashes bottom and Billie Piper goes braless at Brits [PICTURES]
Ricky Gervais mocks Sam Smith after BRITs appearance distracts viewers [NEWS]
Hollywood icon Raquel Welch dies at 82 following 'brief illness' [LATEST]
During the press conference, the police explained that they were planning on releasing "more information than usual" due to the high level of interest in the case.
Stella Creasy, the Labour MP for Walthamstow, questioned the decision to publicly reveal details about Nicola's personal life.
She tweeted: "The decision to disclose this level of detail on a missing person's private life, with no evidence that this is assisting in finding her, is deeply troubling.
"The police need to be much clearer as to why any of this helps find Nicola Bulley or support this investigation."
Silkie Carlo, of Big Brother Watch, said the decision to broadcast Nicola's health issues is a "serious invasion of her privacy with no obvious benefits for the investigation".
Jamie Klingler, co-founder of Reclaim These Streets, said that she "was not invested in the Nicola Bulley story until the police started using her as a shield to protect their own incompetence.
"This is not how to treat a missing woman. It is cruel to her babies and to her. And they do it all the time."
Director of the Good Law Project, Jo Maugham, asked how the police will justify their decision if the mother-of-two is found alive.
He tweeted: "If, as we all hope, Nicola Bulley is found alive, how will the police justify a breach of her confidentiality to, what looks like, manage their own reputation?"
Source: Read Full Article