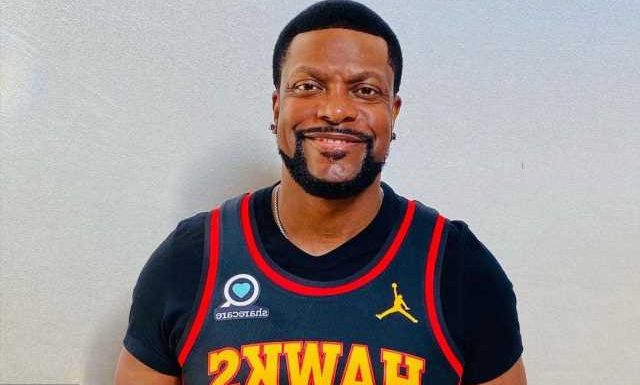 The 'Rush Hour' actor is facing a lawsuit which has been launched by Internal Revenue Service for allegedly owing nearly $10 million in tax debt dating back to 2002.
AceShowbiz -Funnyman Chris Tucker has been hit with a massive tax lawsuit over an alleged $9.6 million (£7.1 million) debt.
Officials at America's Internal Revenue Service (IRS) are reportedly seeking a judgement to allow them to start seizing assets, claiming the "Rush Hour" star has huge tax debts stretching back to 2002.
Court documents, obtained by RadarOnline, suggest Tucker failed to pay an agreed sum a decade ago and IRS bosses rejected a proposed payment plan, because they believed the actor had the resources to pay his tax bill in full.
He did hand over $900,000 (£670,000) in 2011 from the sale of his Georgia home.
In the suit, IRS officials claim Tucker made his last payments regarding the matter in 2019. "Mr. Tucker made monthly payments in the amount of $37,800 beginning on June 23, 2017, before defaulting on February 27, 2019," the document reads.
The news falls amid rumours suggesting Chris is planning to reteam with Jackie Chan for a fourth "Rush Hour" blockbuster, which could wipe away his debt. The last "Rush Hour" film was released in 2007.
Back in 2019, Chris teased the long-overdue sequel, "We're working on a few things on the script right now, so we're trying to get into production, but we're working on it and trying to get it going. Jackie Chan wants to do it, I want to do it, the studio wants to do it, so we're trying to get it together."
He added, "I was definitely down as long as it comes together right – and it looks like it's coming together right."
Jackie Chan also shared similar remarks in a previous interview, "For the last seven years, we've been turning down the script, turning down the script. Yesterday, we just agreed."
Source: Read Full Article