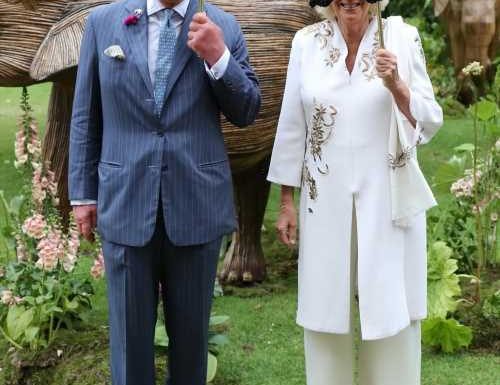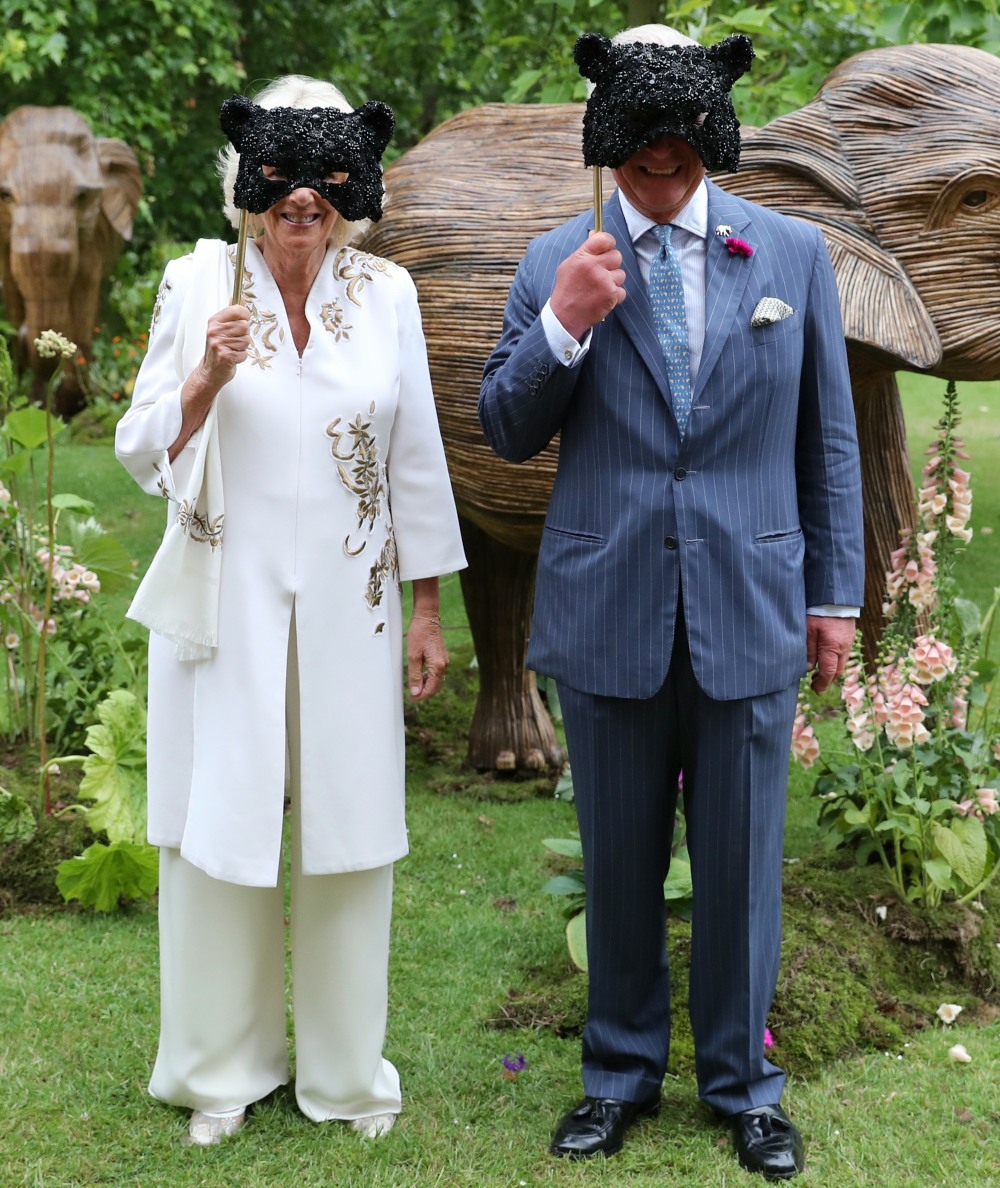 It's no surprise that if you have money and at least a few connections, you can climb a lot of rungs in the ladder of British society. For example, I think this is what George and Amal Clooney did. While both George and Amal had their own connections, all it really took was George donating generously to the Prince's Trust or some charity close to Prince Charles' heart, and suddenly the Clooneys were given a lot of access to Charles. That's how it works for most people who seek that kind of royal connection and are willing to pay for it. And then there are those people who pay for the introduction, basically. Apparently, the Duchess of Cornwall's nephew is one of those middle-men who provides introductions for a price. Now that nephew, Ben Elliot, is being accused of selling access to his aunt and the Prince of Wales.
Ben Elliot, nephew of Camilla, Duchess of Cornwall and the chairman of the Tory party in the U.K., has been accused of running an "access capitalism" service, allegedly trading off his connection to his aunt's husband, Prince Charles.

The U.K. Sunday Times reported that Mohamed Amersi, a telecom millionaire who paid £15,000 a year ($20,000) to be part of the elite sector of Elliot's posh person's concierge service Quintessentially, was flown to meet Charles in Scotland. Whether the prince, and would-be king, knew or realized that Elliot was arranging such meetings is unknown, as Charles declined to comment to the Sunday Times.

"Unless you have somebody like him who opens these doors for you, it's not possible, it's not so easy," Amersi told The Sunday Times, adding, "I call it access capitalism. It's the same point. You get access, you get invitations, you get privileged relationships if you are part of the set-up, and where you are financially making a contribution to be a part of that set up. Absolutely."

Amersi next became a trustee of one of the prince's charities and has since donated more than £1.2m ($1.7m) to them, the Sunday Times reported. Leaked emails, the paper said, showed that Elliot had written "Well done" to Amersi after his first donation. Amersi said the top-tier membership of Quintessentially meant he was "invited to be exposed to the establishment here, whether it is the royal establishment, Clarence House, St James's Palace, Buckingham Palace, Dumfries House, whether it is the government and No 10 and other influential aspects of government."

The Times reports: "Documents also suggest Elliot used his royal connections to bolster his political fundraising. In one email sent in 2015—four years before he became Conservative Party chairman—Elliot told Amersi that Charles 'spoke highly of you,' before requesting a donation to Zac Goldsmith, the Conservative minister and his close friend."

The Times also quoted a whistleblower with insider knowledge of Quintessentially, who said Elliot's royal ties were "explicitly used as both a sales and a retention tool. When trying to bring new clients on board or up-sell existing clients, Quintessentially will say: 'Well, we can get tickets to Wimbledon, the day to day, bread and butter stuff.' And then they will say: last year, for example, 'We took some clients up to Dumfries House to have dinner with His Royal Highness'… so it is certainly used as a business tool."

A friend of Elliot told The Sunday Times: "Ben Elliot does not 'sell access' to HRH the Prince of Wales or the royal family… Ben Elliot's work as Conservative Party co-chair is entirely separate from his other interests. There is no conflict of interest."

A spokesman for Elliot told The Sunday Times: "Mr. Elliot assisted Mr Amersi in meeting the Prince of Wales because he wanted to support the prince's charitable work, and Mr Elliot is proud that led to large donations from Mr. Amersi to good causes. This was entirely about helping to raise money for charity. The Quintessentially Foundation is proud to support major charity fundraisers. Some of these charities have patrons from the royal family, like many charities across the country. "Mr. Elliot does not raise money from Quintessentially members in his role as Conservative Party chairman," the spokesman added. "

Mr. Elliot has helped raise more than £13 million for charities through the Quintessentially Foundation, which has supported more than 50 charities. He is proud of this work. He has also worked to support many other charities and good causes across the U.K."
[From The Daily Beast]
I mean… none of this is really shocking? I assumed that this is just how it works, not just in the UK but in most countries with a wealthy elite. The thing that surprises me is that Ben Elliot sounds like he was actually good at his job. He was good at parlaying his Tory contacts, rich clients and royal connections to fundraise and provide introductions to people who were perfectly willing to pay for that kind of access. And I mean… does anyone think that people would donate millions to the Prince's Trust if they were not getting access to Charles in some way? I can't believe I'm defending Ben Elliott, but he sounds like any other well-connected lobbyist and fundraiser. Now, we can totally debate whether the system is broken! It absolutely is. But Elliott sounds like he's just good at exploiting a system which already thrives on exploitation.
The Tory chairman, who is also a nephew of the future king, has profited from his ties to the prince, a major party donor has claimed.https://t.co/LHe9kK0rZn
— The Sunday Times (@thesundaytimes) July 31, 2021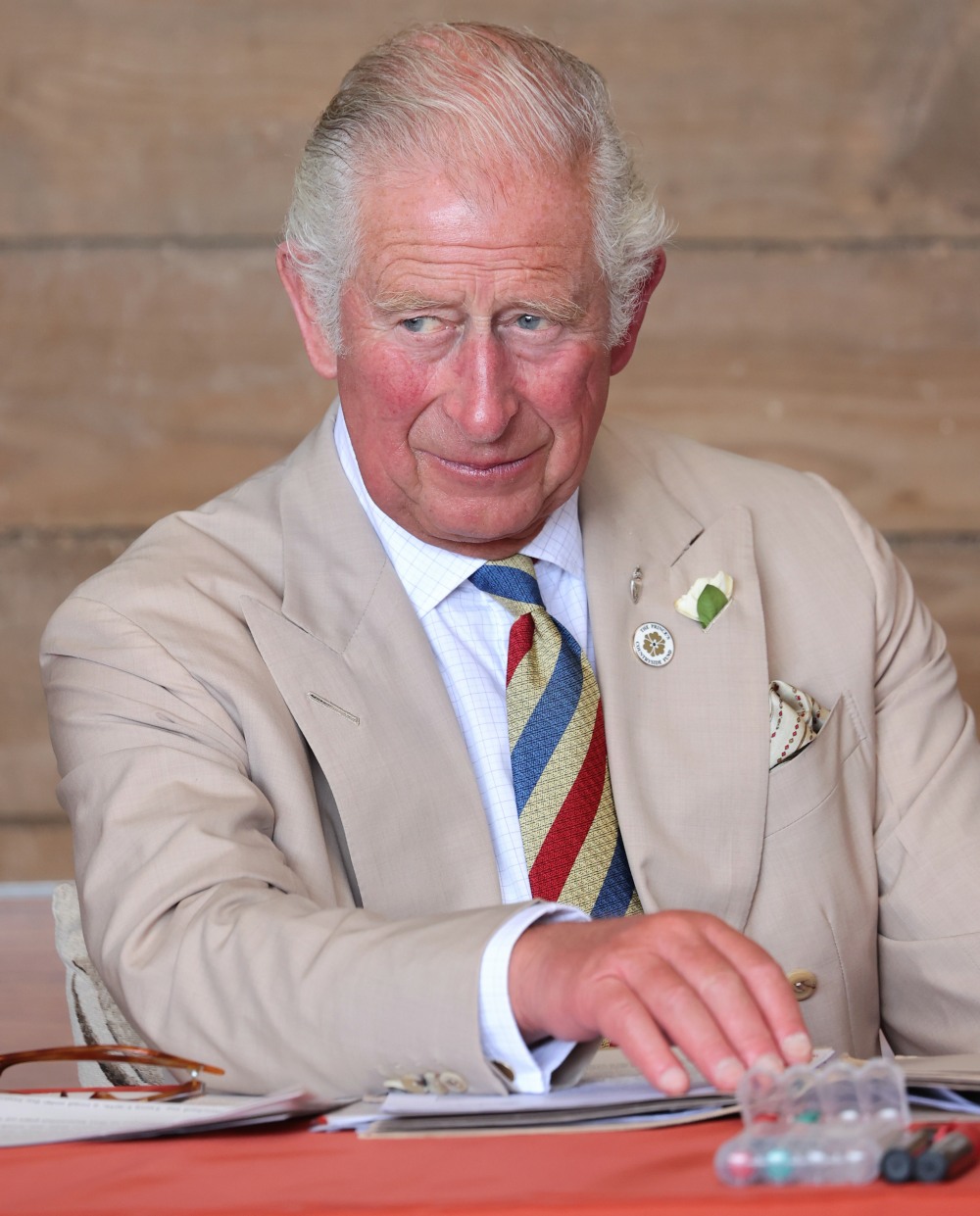 Photos courtesy of Avalon Red, Backgrid.
Source: Read Full Article