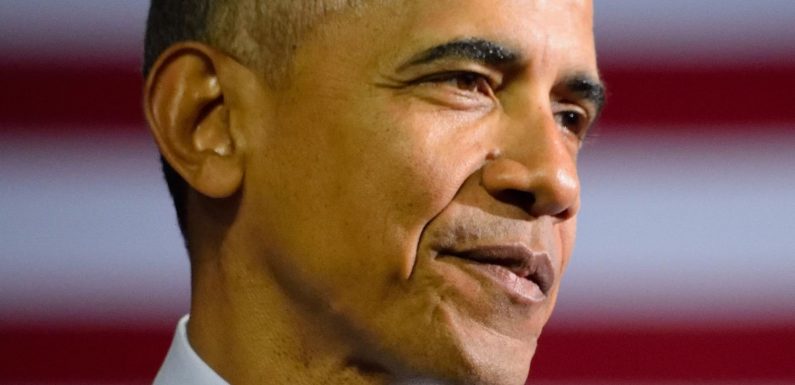 Former President Barack Obama has a milestone birthday coming up, and he's ready to celebrate in style. Obama is turning 60 on August 4th and is hosting a 500-person party with another 200 staff at his 7,000-square-foot mansion on Martha's Vineyard. The guest list includes famous faces like Oprah Winfrey, Steven Spielberg, and George Clooney among others, per The Hill.
Guests are required to be vaccinated and will be COVID tested upon arrival at the $12 million, 30-acre oceanfront property that the former commander-in-chief purchased with Michelle Obama in 2019. There will be a COVID coordinator to ensure guests are following protocol and the party will take place outside. Pearl Jam will perform at the party, and guests are being asked to "consider giving to programs that work to support boys and young men of color and their families here at home in the United States, empower adolescent girls around the world, and equip the next generation of emerging community leaders," per Axios.
So why is this party causing such controversy? Here's the deal.
Obama's party might be too big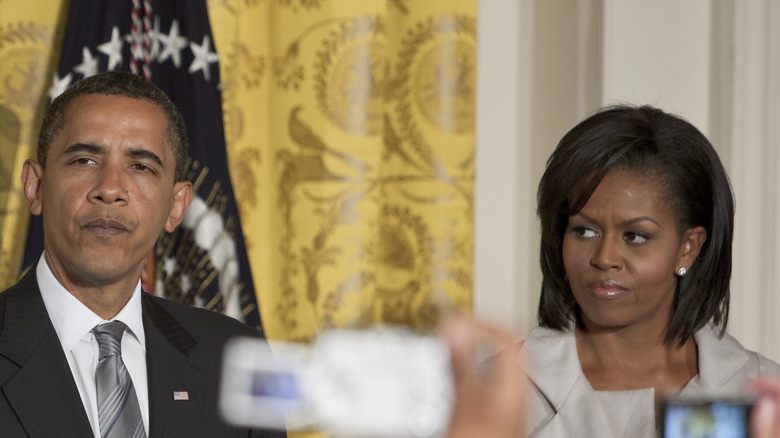 Former President Obama's 60th birthday party is still scheduled for the weekend of August 7th and 8th, despite the director of the National Institutes of Health, Francis Collins, advising against big parties. "If you're talking about a small party like I might have at my house for six or eight people who are all fully vaccinated, I do not believe, at this point, we need to put masks on to be next to each other," Collins explained, per the Daily Mail. "But if there were 100 people, and, of course, how are you really going to be sure about people's vaccination status?"
Martha's Vineyard is near Provincetown, Massachusetts, which saw a COVID-19 outbreak following 4th of July celebrations. 965 cases were traced to maskless gatherings in the small New England town, according to The New York Times. The CDC said it recommends vaccinated individuals wear masks in areas with substantial or high spread, which Martha's Vineyard does not have; however, Massachusetts Governor Charlie Baker recommends vaccinated people wear masks. It is unclear if guests will be required to wear masks at the party.
Of course, the party also has Twitter split.
The birthday bash has social media divided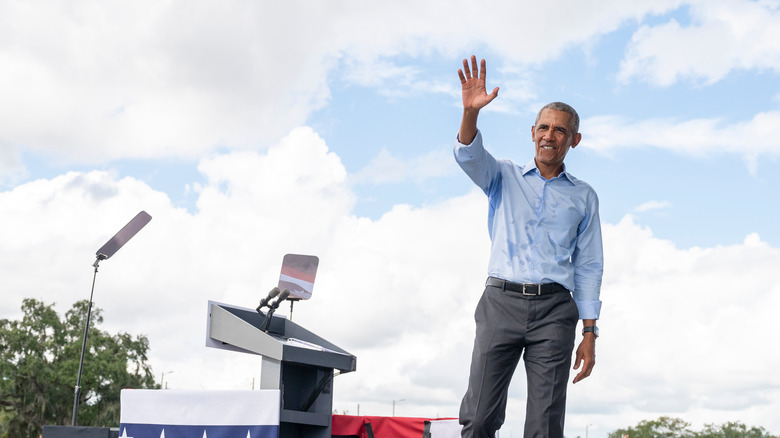 Many people took to social media to express their thoughts about Obama's 500-person birthday party. Naturally, Piers Morgan took to Twitter to share his opinion: "*NEW: If Trump was hosting a massive birthday party this weekend, as America reels from the Delta COVID surge, liberals would go nuts about how selfish & reckless he was being. Why does Obama get a pass?" Journalist Glenn Greenwald had a similar stance, tweeting, "The Obama bash — taking place after a nearby Delta outbreak in Provincetown, as millions face evictions after Obama presided over a massive foreclose crisis — sounds great!"
Meanwhile, another Twitter user pointed out the hypocrisy of those getting mad about the party. "Republicans are so upset about Obama planning a maskless 60th birthday bash with 500 guests that they are planning a 20,000 person rally in protest." Someone else called out Fox News for drawing so much attention to the bash on their network: "If @FoxNews spent as much time urging its viewers to talk to their doctors about vaccination as they do about Obama holding an outdoor 60th birthday party, America would have kicked this pandemic to the curb. But ratings."
It doesn't appear that there are plans to cancel or reschedule the party, so we'll see how it turns out!
Source: Read Full Article