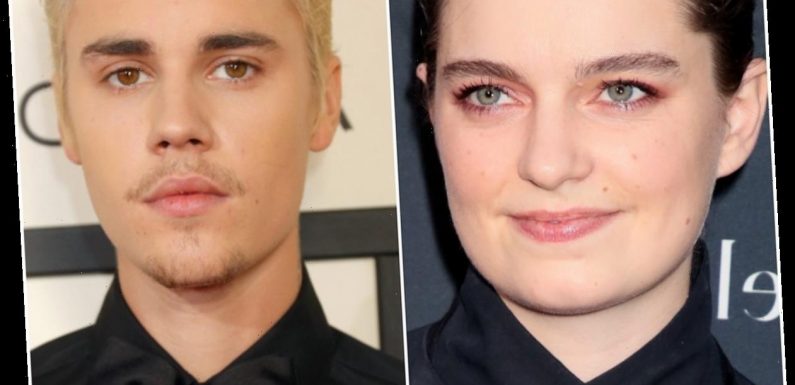 2019 was not the best year for many celebrities' platforms — especially Justin Bieber's.
In the wake of Taylor Swift's accusations against talent manager Scooter Braun, who she claimed bullied and manipulated her, Bieber found himself in the hot seat after dancer/ choreographer Emma Portner accused him of "degrading women" and ultimately making their time as collaborators less than ideal.
Who is Emma Portner, and how does she know Justin Bieber?
Portner is a professional dancer and choreographer from Ottawa, Ontario. She moved from Canada at the age of 17 to study at the prominent Ailey School in New York City.
In 2015, the dancer's career took off when she starred in Bieber's music video for his song "Life Is Worth Living" and choreographed his Purpose World Tour.
While working closely with one of the biggest pop stars in the music industry might sound like a dream come true to some, Portner's experience doing experimental work in movement design and direction for Bieber was not an enjoyable one.
Emma Portner does not have fond memories of working with Justin Bieber
In July 2019, Portner — who's also the wife of actor Elliot Page — took to her Instagram Story to open up about what it was like working with Bieber and his team during the Purpose era.
The choreographer pulled no punches in two now-deleted posts, expressing regret over working with the "Baby" singer, who she claimed used his platform to harm his female collaborators.
"I regret working under your name," Portner wrote, addressing Bieber directly (per HuffPost). "I gave your universe my naive body, creativity, time, and effort…For content that you made millions off of. While I made zilch…Barely anything. Less than minimum wage for the hours I invested."
Portner explained that while collaborating with Bieber, she "couldn't afford to eat" and was "sweeping studio floors to be able to practice my craft."
She then went on to say that Bieber's treatment of women is "an abomination" and called him out for continuing to collaborate with "overly problematic people," seemingly alluding to his appearance on Chris Brown's 2019 album, Indigo.
"We should all be 'checking on you' and Chris Brown because you both need to be held accountable," she added.
Being underpaid wasn't the only issue Emma Portner had with Justin Bieber
Though Bieber's treatment of female collaborators was a huge reason why Portner regrets working with him, that isn't the only thing that caused her to have ill feelings toward the singer and his platform.
In a second Instagram Story post, the choreographer slammed the "Sorry" crooner for his affiliation with contemporary Christian church Hillsong. Her soon-to-be-ex-husband, Page, has even called out the church for its "anti-LGBTQ" practices and rhetoric.
"You religiously go to a church that does not support the LGBTQ+ community," Portner wrote. "Your company hired an out lesbian in your music video, and to choreograph some content for your purpose world tour. How do you feel about that? A lesbian, HELPING YOU, for a disrespectful amount of money, as you attend a church that goes against my existence?"
Portner ended her post by expressing her hope for Bieber's "enlightenment" and that he educates himself "beyond your bible."
"A straight white pastor/manager can't be your only major source of world view," she concluded. "You have IMMENSE power. Use it to STOP DEGRADING WOMEN."
Bieber never spoken directly about Portner's post.
Source: Read Full Article