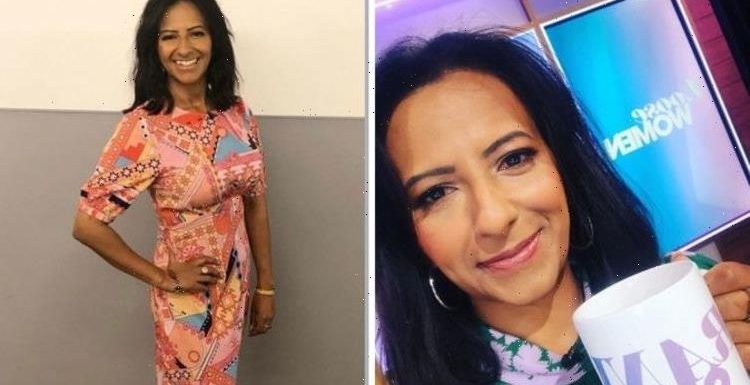 Star Hobson: Ranvir Singh on complaints to social services
We use your sign-up to provide content in ways you've consented to and to improve our understanding of you. This may include adverts from us and 3rd parties based on our understanding. You can unsubscribe at any time. More info
Ranvir Singh, 44, has taken to Twitter to say her goodbyes to an ITV colleague who announced three days ago that he will be leaving Loose Women. The presenter wished her former colleague, Ollie Gardner, all the best.
The Loose Women presenter tweeted the message out to her 106,500 followers.
Ranvir said that she has loved to see her co-star "grow."
The full tweet read: "So lovely to see you grow and grow @olliedgardner
"Have great fun on your new adventure! Xx"
READ NOW: 12 celebrities you didn't realise were British
The tweet had a response from NewsUK broadcaster Erron Gordon.
He said: "Love this Tweet."
This comes after Ollie took to Instagram to announce to his colleagues that he would be leaving.
He said: "After nearly 10 years at ITV, I'm off to News UK new channel TalkTV as the Deputy Head of Studio Output.
"I can't wait to get started.
"I'm really sad to be leaving @loosewomen after three years.
"Working on the show has been so so much fun.
"I've learnt so much (I probably have the equivalent of a degree on the menopause) and been so lucky to work with such a hard-working, insightful and passionate team both on and off-screen."
The post received plenty of responses from celebrity co-stars.
Susanna Reid said: "Good luck Ollie!"
Nadia Sawalha wrote, with surprise: "Whaaaaattttttttyt?!!!!"
Christine Lampard penned: "I was just so angry."
Ranvir recently talked about co-star Kate Garraway's appearance on Life Stories.
The December episode was Piers Morgan's last interview before he stepped down from his role on the show.
She shared a picture with her 116,000 Instagram followers at the time.
The picture featured Ranvir and Kate with members of girl group Fifth Harmony.
The star captioned the photo: "Loved seeing @kategarraway on @piersmorgan #lifestories last night …
"Bit disappointed our time as a global girlband didn't make the cut tho.." [sic]
Source: Read Full Article