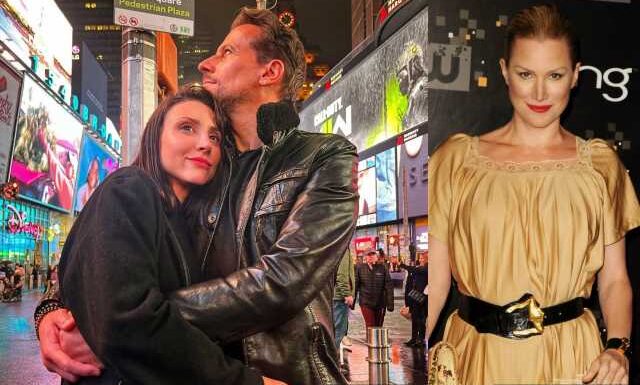 In new court documents, the 'Fantastic Four' star claims his ex-wife has set up at least 24 'anonymous' accounts to make slanderous and defamatory claims against him and his girlfriend Bianca Wallace.
AceShowbiz –Ioan Gruffudd claims his estranged wife Alice Evans used fake social media accounts to brand him and his partner "child abusers." The "Liar" actor, 49, made the statement in new court documents as his divorce battle from Alice, 54, grows increasingly bitter after he walked out on the actress in 2021 following a 14-year marriage, before he moved in with his 29-year-old girlfriend Bianca Wallace.
He said in the papers, which also contain his allegation Alice breached her restraining order which had been implemented for three years, "Since May 26 there have been a number of anonymous social media accounts set up 22 on Twitter naming Bianca and myself 'child abusers', and making incredibly slanderous and 23 defamatory claims. Alice has slipped up a number of times on these accounts, making clear the 24 'anonymous' accounts are her accounts."
He added about his 13-year-old daughter Ella Evans' Twitter account allegedly being involved in the smear campaign against him and Bianca, "Ella and/or Alice have also been using Ella's own Twitter 25 account. I sought and obtained the DVRO (domestic violence restraining order) against Alice in part because she was using her social 26 media accounts to continue to harass, threaten, and disturb the peace of both me and Bianca. Most of 27 the accounts were public and I saw that Ella accessed many of them."
Ioan also alleges Ella, hacked his Instagram account and shared what he called "unsavory comments," which he said Alice then posted on her own account. He added, "With the children not in therapy again and Alice's behavior worsening, by February 26, 2022, I had to seek a restraining order against Alice."
Ioan, who also has nine-year-old Elsie with Alice, insists in the court filing he told Alice in 2020 he was unhappy in their marriage, and alleges she threatened to "ruin" him if he walked out, and added she also apparently threatened to brand him a child abuser if he left and "take the girls away."
His filing follows Ella claiming she was "afraid" of the actor in legal documents. Her papers form part of a domestic violence restraining order application against her dad, which she lodged on May 31, the same day she requested a temporary restraining order against him and his girlfriend Bianca.
You can share this post!
Source: Read Full Article