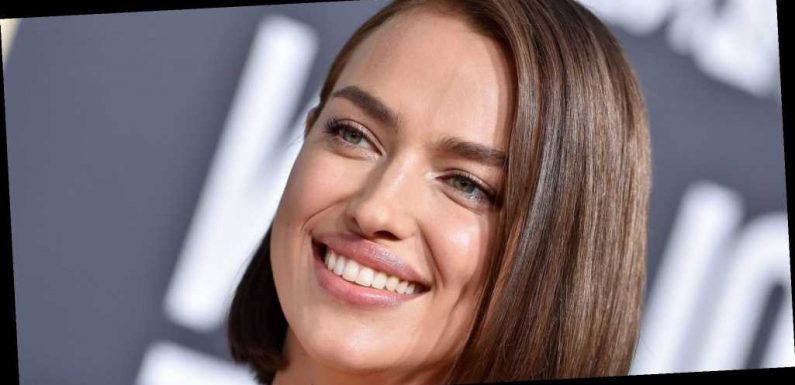 On Wednesday, supermodel Irina Shayk posted a video to Instagram of herself on set of a Vogue Russia shoot in a bright lime green wig — and she looks good in green.
"Styled by my dear @patrickmackieinsta who always knows what's ma fav colors," she wrote. The model paired the neon wig with bright green eye makeup to match. The digital cover, which came out Wednesday, features Shayk in an all-green look against an all-green background.
And the model is all about shaking things up these days. Earlier this month, she told Vogue she's been experimenting with her street style since the pandemic. "In my normal life, I never got dressed up, because for me it was all about comfort," she said. "Before, we used to go to big events and parties with makeup and get dressed up. Now, I think I miss those fun moments, so I decided that I can have fun with a street style."
RELATED: Irina Shayk's Chaotic Groufit Speaks to Me On an Emotional Level
She added that she's also been playing with color more — hence the lime-green ensemble. "When I didn't know what to wear, I'd wear something simple and black," she told Vogue. "Now, I figured it is time to use a splash of color in my wardrobe. When you put on some color, it just brings your mood to a different level."
The model became globally known after posing as the first Russian model to appear on the cover of the Sports Illustrated Swimsuit Issue in 2011.
Source: Read Full Article