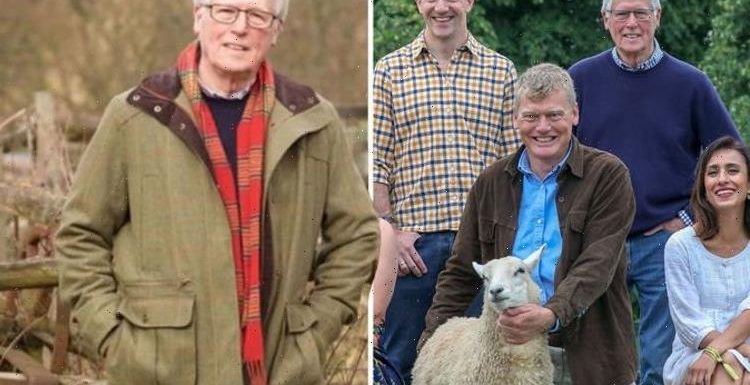 Countryfile: John Craven jokes about 'green fingers'
We use your sign-up to provide content in ways you've consented to and to improve our understanding of you. This may include adverts from us and 3rd parties based on our understanding. You can unsubscribe at any time. More info
Ahead of his latest Countryfille episode, Express.co.uk taken a look at what he has previously said about being on the show "now and again" and cutting down on his work. In 2019, he released his autobiography Headlines and Hedgerows and said he had no other ambitions to fulfil.
The broadcaster said he finally decided to put pen to paper as he felt like he had enough to write about at that point.
"I really loved going down memory lane and it was also important to do it now while I can still remember everything," he spilled.
During his lengthy career, John has fronted BBC programmes Newsround, Countryfile and Beat the Brain.
On whether he had anymore career ambitions, the presenter said he had "done enough" in his career and was happy occasionally filming for the farm show.
He told Northern Soul: "No, I think I've probably done enough.
"After 50 years on television, I bet the viewers are happy to just see me now and again on Countryfile."
John began fronting the BBC show in 1989 after joining the corporation in 1970.
Back in September, he admitted he feared for his future due to hearing problems.
John said he had travelled in a car with his daughter and a "well-known personality" and struggled to hear their conversation.
He told The Mirror: "Afterwards, my daughter said, 'Dad, he invited you on to his show and you didn't reply'.
"I managed to sort out that unintentional rudeness, but such incidents were happening far too regularly."
The father-of-two said he began to realise that he couldn't hear other things during filming.
DON'T MISS…
Our Yorkshire Farm's Amanda Owen on 'stupid' social media regret [REVEALED]
Countdown guest speaks out after Rachel Riley brands Susie Dent 'filth [EXCLUSIVE]
Susanna Reid says Meghan and Harry 'increasingly hard to defend' [ADMISSION]
He now wears a hearing aid which he said has changed his life.
The presenter hosts the programme alongside the likes of; Adam Henson, Matt Baker and Anita Rani.
Last year, Adam recalled a time he and John faced a disaster while filming.
Speaking to Express.co.uk, he said: "I was working with John Craven and he was on the farm with me, this is going back a few years ago now.
"We were both leading an ox each, they are usually very well behaved, well they are very well behaved, this oxen [was].
"John tripped over a lump of dirt and fell in front of the ox, and this is a tonne of an animal and the ox could've easily spooked him and lurched forward and then you would've had the ox and then the cart run John over."
But, thankfully, the ox "stood firm and stopped" which allowed John to get up safely.
Countyfile airs tonight at 5.25pm on BBC One.
Source: Read Full Article