For all the J.K. Rowling fans out there still trying to land tickets to Harry Potter and the Cursed Child on Broadway every Friday, while waiting for Fantastic Beasts: The Crimes of Grindelwald to head to theaters, there's good news coming this fall. While most people think of Rowling as the creator of the Wizarding World, she also has another project she's been working on, the Cormoran Strike Mysteries. The first three came out steadily once a year, but there was a lull for a bit. Now the fourth novel, J.K. Rowling's Lethal White finally has a release date, Sept. 18, 2018, so get those reading nooks ready.
Fans might be slightly confused to hear Rowling has another series she's been working on, but only because they've been released under her pseudonym, Robert Galbraith. See, while most people envy Rowling's story of a single mum living on the dole writing in a coffee shop to a billionaire who never had to work again, there was a problem, at least for her. Rowling wanted to work, but her name was getting in the way.
Rowling's solution was to send out the first "Strike" manuscripts under the pen name Galbraith, in hopes publishers would be fooled. (Clearly, enough were: "Galbraith" received a collection of rejections that a post-Potter Rowling never would.) She even got the publisher to keep the pseudonym on the book when they did publish, but before it reached readers' hands, the press had already leaked the truth. So much for #KeepTheSecrets.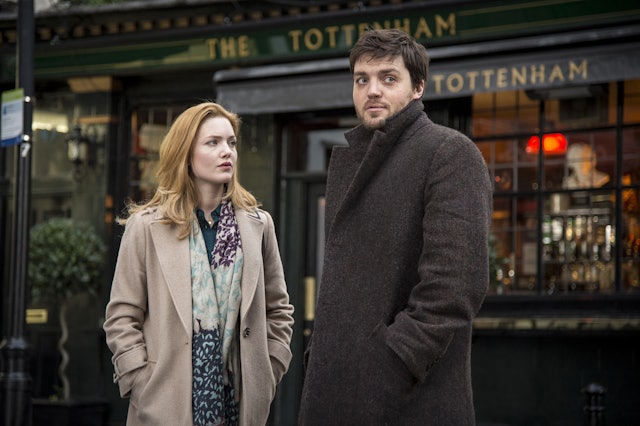 For those who have not picked up The Cuckoo's Calling, Galbraith's 2013 "debut" novel, it's a British mystery on par with the books adapted for PBS's Masterpiece Mystery. Strike's no Sydney Chambers on Grantchester though. If anything, the closest character to him on TV right now would be the hard-boiled, hard-drinking Jessica Jones.
Strike is a private investigator who is an ex-Royal Military Police Special Investigation Branch investigator. (He lost part of his leg in Afghanistan.) He's also a minor celebrity, being the illegitimate son of a famous rock star, Johnny Rokeby, and a famous groupie. His father pays for Strike's business and is forever trying to pull the plug.
Meanwhile, Strike, who couldn't organize his way out of a paper bag, has been blessed with the most competent of temps, Robin Ellacott, who becomes his assistant in solving mysteries, as well as his only real friend. The first three novels chronicle their adventures together: The Cuckoo's Calling, The Silkworm and Career of Evil. Over the course of the series, Strike becomes famous for his detective work, while Robin struggles to be recognized for her contributions.
Now their work continues in Lethal White. Here's the synopsis.
For those who are looking to get caught up but don't have time to read, there's also a TV series that came out last year on the BBC, called Strike, based on the books. It arrived in the states as a seven-episode stand-alone series this past June on Cinemax, under the slightly altered title of C.B. Strike. The finale airs this coming Friday, so it's perfectly timed for binging this weekend.
Lethal White arrives on shelves on Sept. 18, 2018, and is available for pre-order now.
Source: Read Full Article