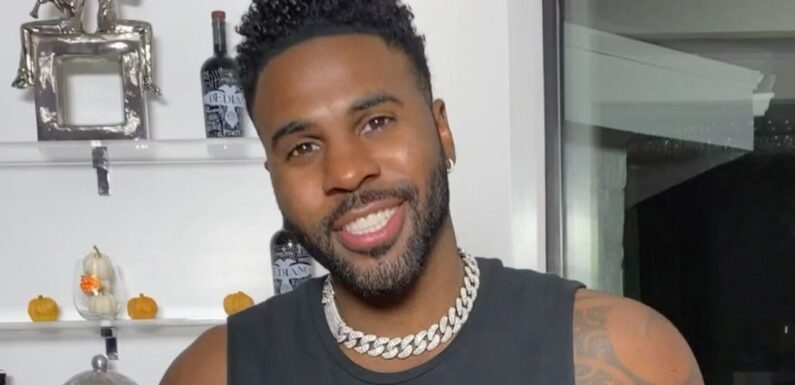 The former manager insists the 'Talk Dirty' singer owes him $1 million in unpaid commissions as the star is accused in court documents of unfair dismissal.
AceShowbiz –Jason Derulo's ex-manager wants more than $1 million from the singer. The "Talk Dirty" hitmaker has been sued for allegedly abruptly disposing of Frank Harris' services after 23 years in which the man claims he essentially worked as the "CEO" of the 33-year-old star's life, and now the man has claimed Jason has backtracked on an oral agreement they made in 2014.
"Harris advised Derulo on, and participated in, every aspect of Derulo's career," Frank's legal team wrote in court documents obtained by The Blast.
"Harris, among other things, represented Derulo's business interests, managed and protected his professional reputation, negotiated contracts on his behalf, planned shows and tours, created marketing and branding strategies, promoted Derulo's music, and assisted Derulo's artistic development."
"He provided Derulo with financial, legal, and family guidance, helping Derulo navigate various personal and professional challenges. On or about September 24, 2022, Derulo and Harris agreed to part ways."
Frank claimed that the oral agreement was reneged on after he officially stopped managing Jason and so he is now looking for money he believes he is owed.
The documents explained, "In or about January 2014, as the term of the 2009 Management Agreement expired, Derulo and Harris orally agreed that Harris would continue to act as Derulo's manager, performing the same services then being performed, on the same terms and conditions then existing under the 2009 Management Agreement, including Derulo's obligation to pay Harris a commission of 20 percent of any Gross Earnings received by Derulo during the parties' professional relationship, and to continue paying Harris, after the termination of the parties' professional relationship, 15 percent of Derulo's Gross Earnings derived from engagements, contracts, and agreements entered into or negotiated while the parties' professional relationship remained in effect (the '2014 Oral Agreement')."
"Derulo owes Harris approximately $1 million in revenue commissions."
In addition, the former manager wants anything the "Savage Love" singer "received for engagements, agreements, and contracts that were entered into while Harris was acting as Derulo's manager (the 'Unpaid Commissions')."
You can share this post!
Source: Read Full Article