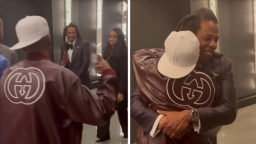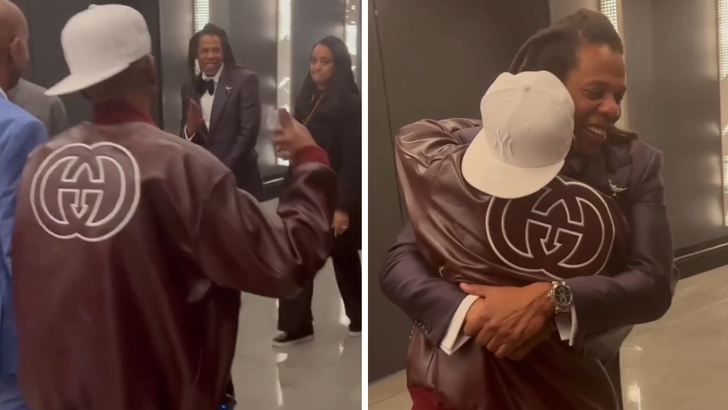 Jay-Z's making sure to acknowledge the trail blazed by Rakim to enable his own hip hop immortalization … giving the "Paid In Full" creator his flowers backstage at the Grammys!!!
The 2 NYC rap icons lit up when they crossed paths in a hallway, and Jay thanked Rakim for "paving the roads" — to which Rakim stated the reciprocation had been felt as well!!!
The moment was captured by SiriusXM's Torae Carr, who also serves as a chapter president for the Recording Academy.
Rakim was long considered to be the hip hop "GOAT" before Jay took the reigns and recruited Rakim for his "Blueprint²" album over 20 years ago.
Their embrace signified a full-circle moment for fans and likely an evening highlight for Jay … having been shut out on all 5 of his nominations for the night.
Nonetheless, Jay's household still has some new hardware arriving soon.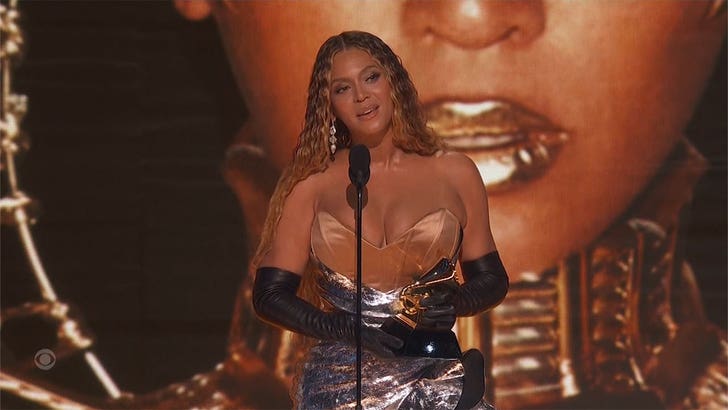 Wifey Beyoncé became the Recording Academy's most decorated artist of all time with 32 Grammy Awards to go along with Jay's 24 … the most for any rapper.
Source: Read Full Article