It looks like the drama surrounding Kourtney Kardashian and Younes Bendjima's breakup is not going to fade away anytime soon, folks. After photos of the Keeping Up With The Kardashians star's (now ex) boyfriend surfaced on TMZ, showing him looking pretty steamy with model Jordan Ozuna (who reportedly has been previously linked to Justin Bieber and Tyga) in Mexico, many fans were pretty confused. When did the breakup happen? Are Bendjima and Ozuna dating already, just hours after the world found out about his split from Kourtney Kardashian? Well, Jordan Ozuna slammed rumors that she and Younes Bendjima are anything other than just friends.
So let's recap real quick: TMZ reported on August 7 that Kourtney Kardashian and Younes Bendjima have officially broken up after nearly two years together. That same day, photos were published showing Bendjima getting a bit too close for comfort with Ozuna in Mexico, looking pretty cozy together. Elite Daily reached out to Kardashian and Bendjima's team for comment, but have no heard back by the time of publication.
But Ozuna decided to spill the tea on her relationship with Bendjima — which is no relationship at all, apparently.
"Younes and I are not involved romantically at all," she said in a statement to E! News. "We were both invited to Mexico for a mutual friend's birthday party with 13 other people." Elite Daily reached out to Bendjima's team about the dating rumors, but have not heard back by the time of publication.
Mmm-hmm.
She added that she and Bendjima are simply just "friends," and that there are no romantic feelings for each other in any way. She continued, saying:
Sounds concrete enough… except for the fact that an eyewitness reportedly spotted the pair "kissing all night" at a club in Cancun, so that's just a tad conflicting with Ozuna's statement.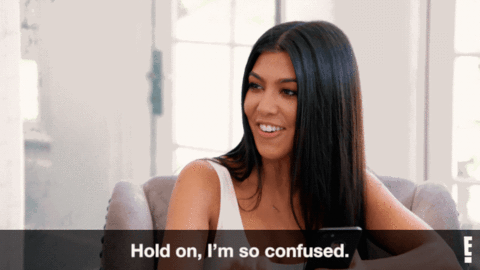 Bendjima himself has also spoken out against the rumors that he and Ozuna are linked together romantically, calling out The Daily Mail on his Instagram Story, claiming that the photographs taken were completely misconstrued, writing, "They really want me to be the bad guy … can't have fun with your friends no more."
And, while Bendjima and Ozuna's separate statements might persuade some people into believing that they are just friends, there are a few people who are simply not having it, and those few people just happen to share Kourtney's last name.
Both Kim and Khloé have had a few ~choice words~ to say on social media after seeing that Kourtney's ex was trying to defend himself. Popular Instagram accounts @CommentsByCelebs and @TheShadeRoom have shown comments from both sisters throwing massive shade after the accounts screenshotted Younes Bendjima's Instagram Story trying to explain that they're trying to make him look like "the bad guy" in this situation.
"Nice pic from your 'boys trip'," Kim K commented alongside the Pinocchio-like emoji, not-so-subtly suggesting that he might be lying about the status of his current relationship:
In another screenshot from Younes' Instagram Story defending himself, Khloé commented, "Alexa play 'heard it all before' by Sunshine Anderson," and damn, that's harsh (but also clever AF):
While Kourtney seems to remain relatively silent on the matter, I'm hoping that she was the one who dropped him like a bad habit, and is enjoying her new-found freedom.
Fingers crossed that Kourtney is currently scrolling through these stories, laughing about how she dodged a bullet with this one.
Source: Read Full Article