Several brands are dropping YouTube content maker Myka Stauffer following the announcement she gave away her Chinese adopted son Huxley to a new family due to unspecified "behavioral issues."
ICYMI, the Ohio-based social media star has come under fire for the insensitive move, with many upset over the fact that she and her husband James profited from monetized videos featuring the autistic child for years. Now, Stauffer is seeing her online influence fade as fans and major companies distance themselves from the icky controversy.
Among these businesses are Kate Hudson's athleisure brand, Fabletics, which Myka made sponsored posts for within the past year. The 41-year-old actress directly responded to a user's IG who questioned whether the brand would continue to support the influencer, noting their relationship had been "terminated."

The fallout continued from there as Mattel, the toy conglomerate behind the iconic Barbie, also explained they "do not have plans to partner" with the embattled couple in the future:

Next up was Playtex Baby, as the account commented back to several concerned users about where they stand with the Stauffer family:
"Her last Instagram post for Playtex Baby was back in February. We are not partnering with her moving forward."
Danimals went so far as to edit a previous IG post from May 15 featuring Huxley to clarify they are no longer working with his old family:
"We have previously worked with Myka Stauffer and are no longer working with her. We are aware of the news she shared about her family, and are very sad to hear about this difficult situation."
Additionally, companies like Chili's, Big Lots, Kiwi Botanicals, and Suave have responded in a similar fashion and clarified they are no longer affiliated with the 32-year-old online personality. While this all certainly makes a statement, perhaps the biggest backlash has come from Stauffer's former fans who are understandably PISSED they dug into their own pockets to support this family's journey for so long. The star would consistently fundraise across her various platforms and allegedly use the proceeds for Huxley's unspecified medical needs.
In addition to a plea to boycott Myka's channel, a Change.org petition was also created demanding that their family remove all monetized content of Huxley from YouTube. At this time, many of those videos are still up.
Myka and James told viewers in tearful, seven-minute-long apology video that they "never wanted to be in this position" and tried their hardest to make things work with Huxley, who they claim exhibited far greater behavioral issues than they ever showed on camera. But after multiple assessments and evaluations, "numerous medical professionals have felt that he needed a different fit and that his medical needs, he needed more." Huxley is now currently living with another family who is said to be equipped to handle those needs.
However, the ordeal has gotten even worse since a recently-unearthed YT clip from 2017 shows Myka referring to her son as "not returnable" — as if he were an adopted pet or ill-fitting article of clothing. In a statement shared with People, Stauffer's attorney came to their defense and insisted they were good people making a tough choice:
"They were forced to make a difficult decision, but it is in fact, the right and loving thing to do for this child … never considered placing in the foster system and worked hard to hand-select a family who is equipped to handle Huxley's needs."
Well, clearly the court of public opinion has already settled its case on this one — but where do U stand on all of this, Perezcious readers? Is this all a just response to what the Stauffer family did? Let us know (below) in the comments…
Related Posts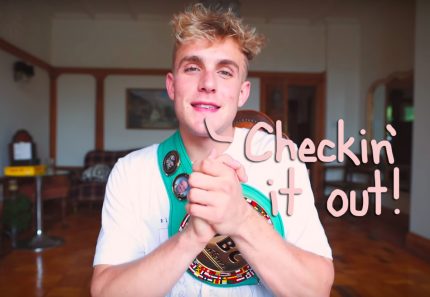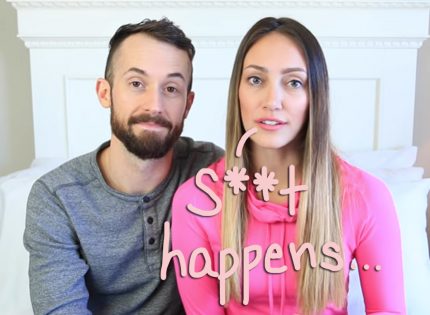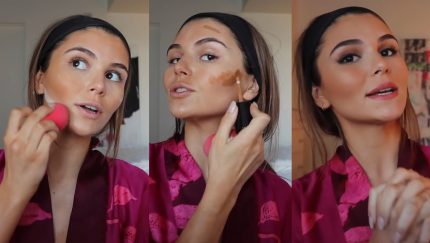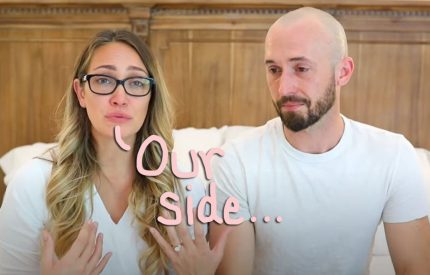 Source: Read Full Article