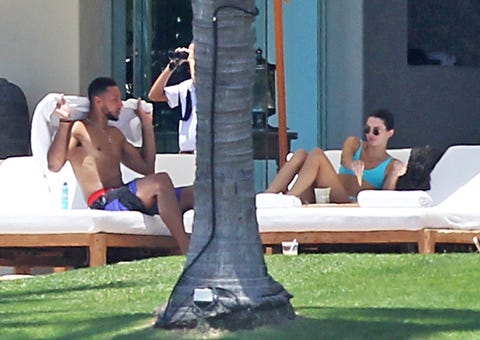 Kendall Jenner and Ben Simmons have been pretty low key about their relationship up until this point, but they're currently on vacation in Mexico with Khloé Kardashian and Tristan Thompson, and vacation double dates with your sister and her baby's father feels like a big step, right?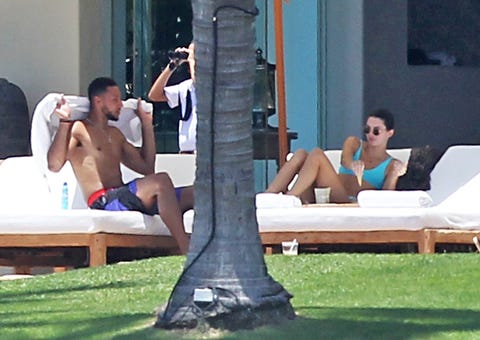 Are those… pita wedges she's dipping? Stars, they're just like us!! Pass the hummus!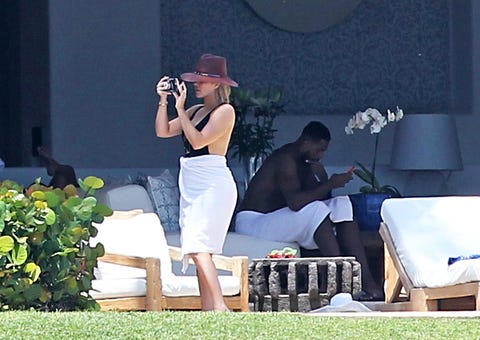 Khloé and Tristan looked like they were having a good time, too, which you can see in this picture of the two of them making out. Not entirely sure what's going on with the iPhone there but best guess is their either taking one of those adorable kissing selfies orrrr FaceTiming their daughter True. TBD.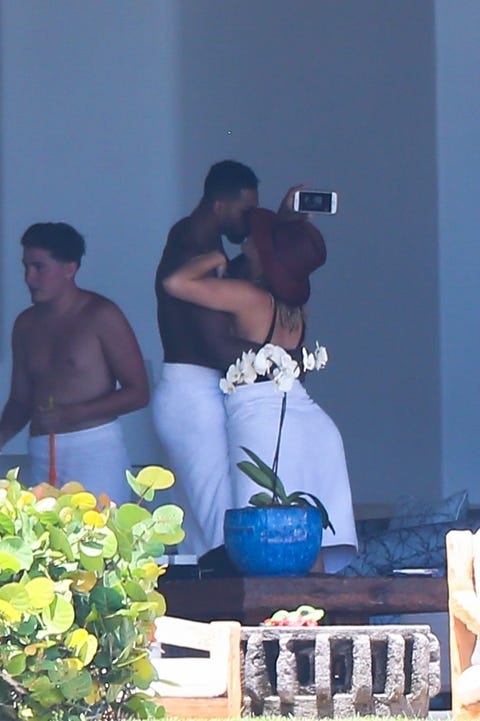 The sisters have also been channeling their artistic side with some nature pics from their trip. Clouds! Pretty! Kendall "loves" them.
i love clouds
A post shared by Kendall (@kendalljenner) on
? @kendalljenner
A post shared by Khloé (@khloekardashian) on
This isn't the first time these four have hung out. Earlier this summer, they went to Dave Chapelle's friends and family show together, where sources said they looked like they were having a blast.
As of June, Kendall and Ben were "keeping things casual" after the makeout with Gigi and Bella Hadid's little brother Anwar. They were reportedly "inseparable" for most of July, but were still keeping things casual.
"Her work and travel schedule is pretty insane, so for her to commit to anyone at this point in time isn't necessarily realistic," a source said at the time.
Looks like that's officially changed!
Follow Emma on Instagram.
Source: Read Full Article