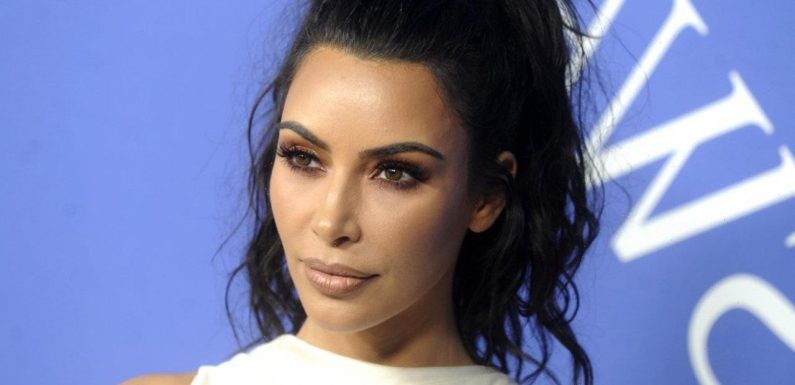 The KKW Beauty founder claims she's scared by a man who is trying to get inside her home and has been expressing his desire to pursue a physical relationship with her.
AceShowbiz –Kim Kardashian is the latest of the Kardashian-Jenner clan who is dealing with a stalker. The reality TV star has been granted a temporary protection order from a man who is reportedly obsessed with her and trying to get inside her home.
The 40-year-old's lawyer Shawn Holley filed the request on Friday, May 28 to seek the protection from a 32-year-old man named Charles Peter Zelenoff, whom Kim says has been harassing her for months. According to legal docs obtained by TMZ, the man says she's in love with her and has been expressing his desire to pursue a physical relationship with her.
Kim is particularly bothered with his posts about trying to enter her home. In the docs, the mother of four says the guy has filmed videos outside the edge of her property, but is unable to gain access to it, which she claims got him increasingly frustrated.
The "Keeping Up with the Kardashians" star finds it scary that the man was able to find her home, because she's never shared her address. She additionally labels the man, whom she dubs a "stalker" in the docs, "dangerous," pointing out his 2 recent convictions for battery.
The judge granted Kim's temporary restraining order, which requires Charles to stay 100 yards away from the star at all times.
Kim is not the first of her family who has to seek protection order from a dangerous fan. Her half-sister Kendall Jenner was forced to leave her pad after a man was caught swimming naked in her house's pool in late March. The 27-year-old man named Shaquan King showed up at the model's home in the early hours of the morning, knocking on her windows and shouting her name. The same man showed up at the home of Kendall's sister Kylie Jenner a week later.
Shaquan accepted a deal on Tuesday, May 25, pleading no contest to a count of trespassing and a count of loitering with the intent of committing a crime. He was sentenced to 180 days behind bars, according to TMZ.
Source: Read Full Article