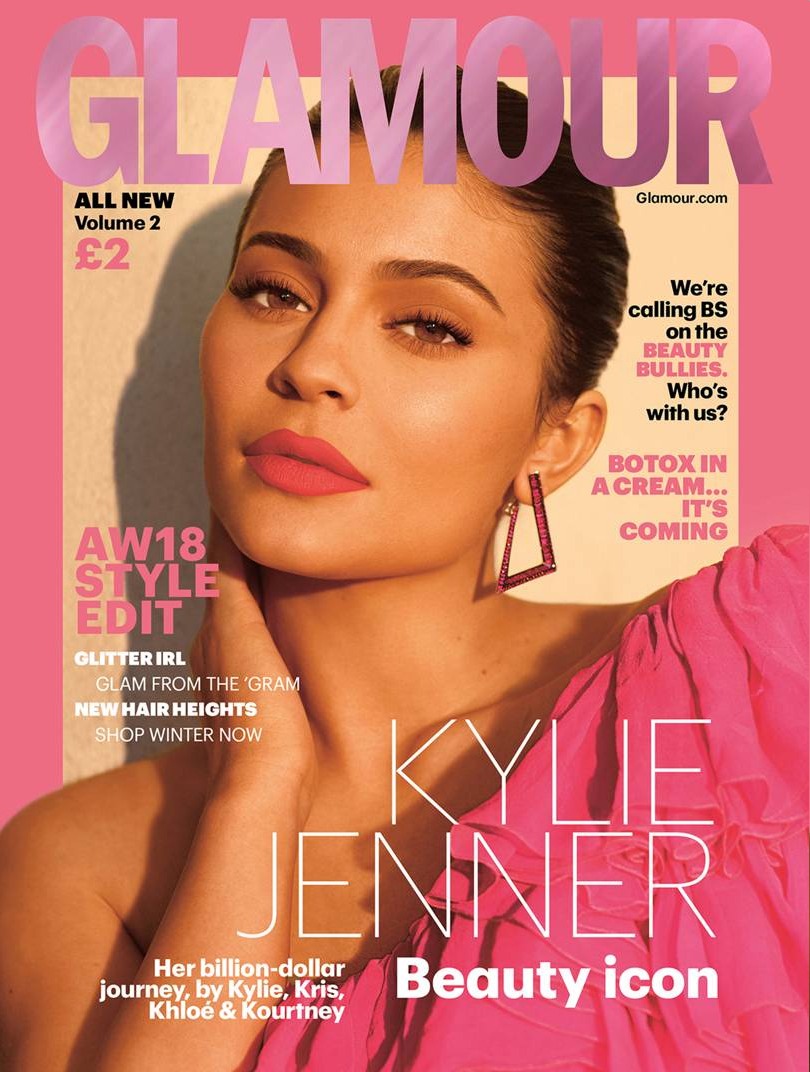 Kylie Jenner covers the latest issue of Glamour UK. I have to admit, her lips do look slightly smaller, but I'm still not buying the idea that Kylie has completely stopped with lip fillers. I think she's just doing less fillers in general, and… baby steps. Her lips are no longer cartoonish, so that's something. In the interview, Kylie talks about the insecurities she had with her lips and how she began "overlined" them, which… I guess we're still pretending that Kris Jenner didn't allow her then underage daughter to get lip fillers and more? Some highlights from Glamour UK:
Negativity: "So many negative things come at me all the time. Of course, it does affect me, but you develop a thick skin. Nothing has lasted so long that I haven't gotten through it, so whenever a new bad story or rumour emerges, I know it will pass, too. Everything in life is transient.
Insecurities: "I was super insecure about my lips. I really wanted the illusion of bigger lips, so I overlined mine like crazy, and then people started getting obsessed."
Her company Kylie Cosmetics: "Most importantly, the business has given me a purpose I love to work, as Mom has installed such a great work ethic in all of us. If I didn't have that, I don't know what I would do. I get to create, it exercises my mind and I am always thinking of how to make the formulas or develop new products. I work hard for Stormi and being able to pass Kylie Cosmetics onto her – if she is interested – would be such a cool thing to do."
[From Glamour UK]
I remember those early days of Kylie "overlining" her lips. Some of it was overlining, but around the age of 15-16, Kylie just started getting lip fillers and then she claimed FOR YEARS that you too could get comically oversized-looking lips if you just overlined and applied your lipstick in a certain way. It was ridiculous. That being said, I do think forming her Kylie Cosmetics was somewhat organic – she had no idea that it would take off the way it did, and that the little "lip kit" company she started would turn into a billion-dollar enterprise. As for Kris installing a "great work ethic" in her children… well, some of her children. Kim, Khloe and Kylie got Kris's hustling genes. Rob, Kourtney and Kendall didn't.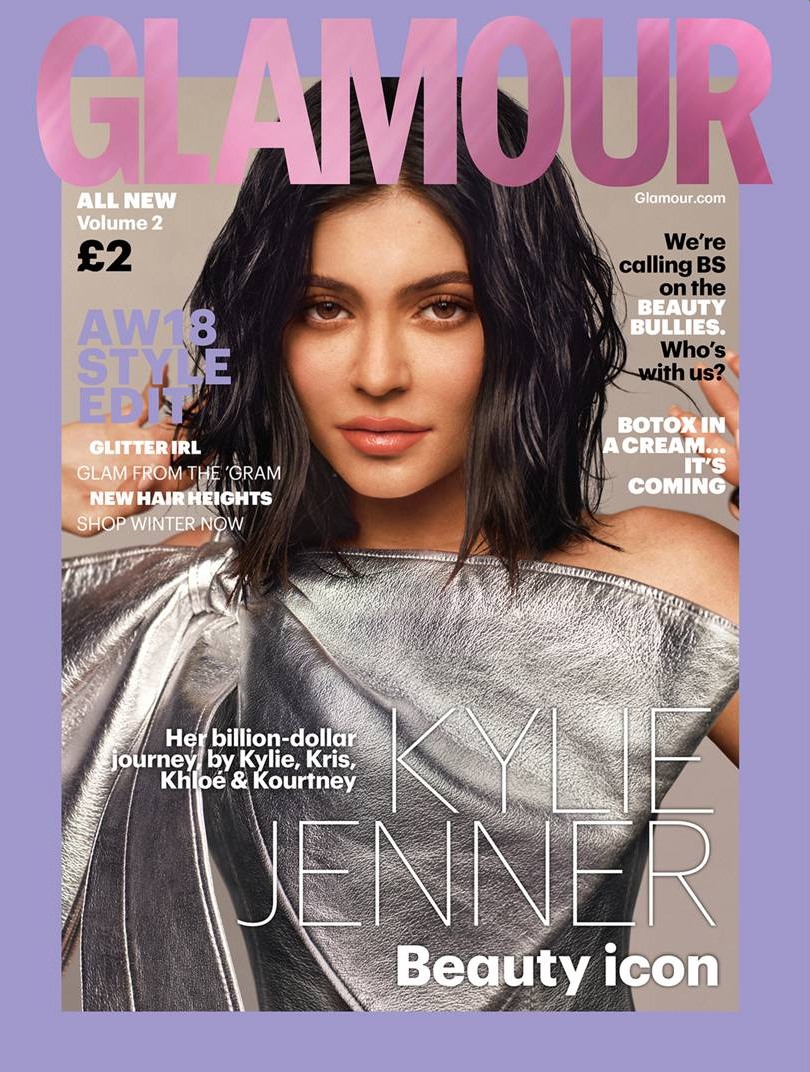 Covers courtesy of Glamour UK.


Source: Read Full Article