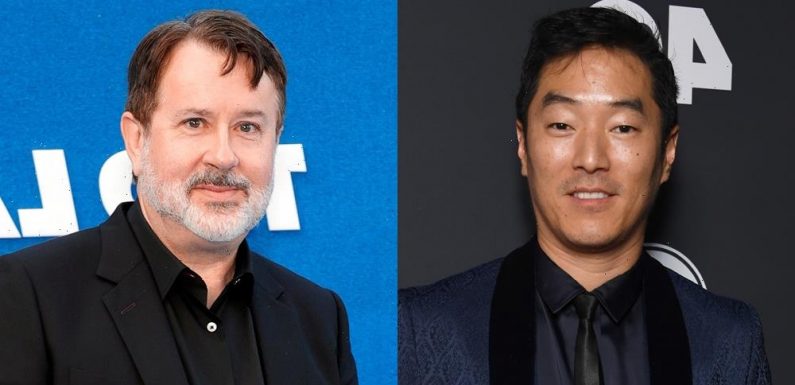 The Pocketwatch has just added two more stars to it's cast!
The upcoming fourth Descendants movie just kicked off production this week, and we've already got a new casting announcement.
Westworld's Leonardo Nam and Ted Lasso's Jeremy Swift have joined the cast as new characters, Deadline reveals.
Get the scoop on who they're playing inside…
Leonardo will be playing Maddox, who is "the son of the Mad Hatter, working as the royal inventor-in-chief for the Queen of Hearts (Rita Ora). He is also Red's (Kylie Cantrall) inquisitive and irrepressibly curious tutor and friend."
Jeremy is set to portray "Principal Merlin, the principal of Merlin Academy, who does his best to use his own magic to keep powerful, dangerous magic away from his students."
Tentatively titled The Pocketwatch, the movie musical finds polar opposites Red and Chloe crossing paths at a momentous celebration in Auradon when unexpected chaos breaks out. In order to prevent an impending coup, they must join forces to travel back in time, via a magical pocket watch created by the Mad Hatter's son, to stop an event that would lead to grave consequences.
In case you missed it, find out who else will be starring in the upcoming movie!
Source: Read Full Article