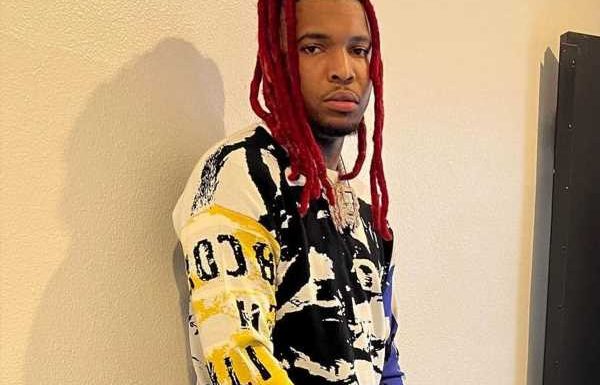 The tragic cause of death for Lil Keed has been revealed.
In case you didn't know, the rapper, who was signed to Young Thug's Young Stoner Life label and 300 Entertainment, passed away at the age of 24 on May 13. Lil Keed's brother, Lil Gotit, confirmed the news of his death on Instagram at the time, writing:
"Can't believe I seened u die today bro I did all my cries I know what u want me to do and that's go hard for Mama Daddy Our Brothers Naychur and Whiteboy."
His girlfriend and mother to their daughter Naychur, Quana Bandz, also mourned his death, saying:
"I love you sooooo much baby what I'm post to do with out you I can't breathe right sleep right nothing I don't even wanna talk to nobody Keed I can't take this."
9-1-1: Lone Star Actor Tyler Sanders' Parents Speak Out After His Cause Of Death Confirmation
Awful. He was so young. Now, more details about what led to his passing have been released seven months later. According to People on Wednesday, the Los Angeles Medical Examiner-Coroner determined Lil Keed – whose real name is Raqhid Jevon Render – died of natural causes as a result of eosinophilia. The Mayo Clinic notes that eosinophilia is a "higher than normal level of eosinophils," which "are a type of disease-fighting white blood cell":
"This condition most often indicates a parasitic infection, an allergic reaction or cancer."
Per the autopsy report, the coroner was unable to determine what caused the condition. It also revealed the artist said he needed to go to the hospital at around 7:30 p.m. on May 13 after dealing with pain in his stomach and back for several days:
"He had been sick in bed for 4 days with complaints of stomach and back pains. His brother noted that the decedent's eyes were jaundiced and drove him to the hospital in a private vehicle."
On the way to the hospital, Lil Keed suffered a seizure "before going unresponsive." He died at 10:14 the night. According to the coroner, the star went to a hospital in Georgia last year after experiencing stomach pains, but "he left against medical advice and did not seek follow-up care." They then noted Lil Keed drank alcohol and smoked a vape pen often. However, his family denied that he used drugs or had other medical conditions.
We are keeping Lil Keed's family in our thoughts as they continue to mourn this immense loss.
Source: Read Full Article