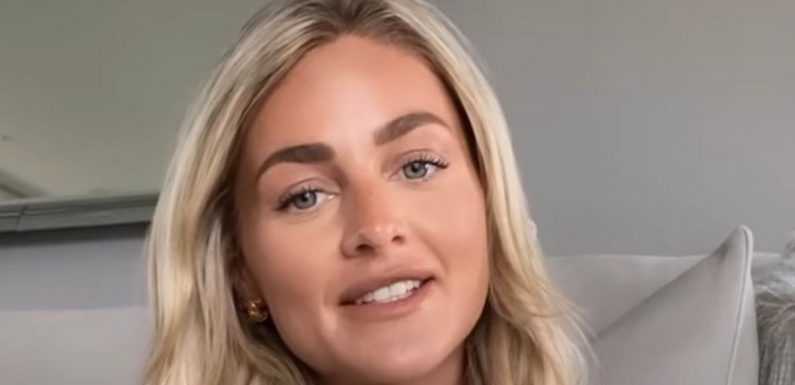 Love Island star Claudia Fogarty has opened up about self-esteem and previous issues with her weight.
Claudia, 28, has lost almost 3st in the last three years, but has recently admitted she still struggles with body confidence and looking in the mirror.
Appearing on Learning As I Go, a podcast hosted by former Love Island alum Scott Thomas, she opened up about her weight issues.
"I feel like I've never ever been a confident person," she said.
"Everyone sees me as this funny, happy, bubbly ball of energy.
"I'll never show how I'm actually feeling and sometimes I'm feeling very insecure."
The blonde bombshell is the daughter of superbike champion and former I'm A Celebrity… Get Me Out of Here! King of the Jungle Carl Fogarty.
She appeared on the most recent series of the ITV2 reality show, and was booted off the show in a dramatic dumping along with Keanan Brand, who she was in a friendship couple with.
On the podcast, Claudia explained she'd reached her heaviest weight after a break-up three years prior to her appearance on this year's winter series of Love Island.
"I looked in the mirror and thought, 'What are you doing?' I was a lot heavier and I didn't feel good in myself. I just let myself go.
"People are always like, 'I never knew you were bigger'. But in pictures I would always hide, I'd stand in the middle and had a way of being in a picture and editing them.
"I didn't want people to see how big I actually was. It wasn't until I took a picture with no clothes on and literally saw the raw picture of me, that I was like, 'Oh my God'."
That moment was a lightbulb moment for Claudia, and she went on to completely overhaul her lifestyle choices, including hiring a personal trainer.
"I said, 'I'm sick of feeling bloated and fat'. I'm not saying I was far, because people will look at the pictures and see that I'm not and I was just very curvy, but it was more for my health," she said.
"I started crying, she started crying, and even my mum started crying.
"That day I started my own journey. It's been three years now."
Claudia went on to get into a good gym routine and cut out chocolate, switching it for fruit and nuts as snacks instead.
She also said that cutting down on alcohol really helped too.
However, she also explained: "It's hard for me just to be one weight. It's constant but it's a lifestyle change.
"It's a hard thing and I don't think I'll ever come to terms with it. It's a battle."
READ NEXT:
22 Kids and Counting's Sue Radford in car crash as family vehicle is destroyed
Love Island stars look bleary-eyed as they pack on the PDAs after bombshell reunion after-party
Lydia Bright proudly displays facial scar after secret surgery to remove lump from eye
Leigh-Anne Pinnock shares rare snap of twins and tells fans 'I'm unbelievably blessed'
Source: Read Full Article