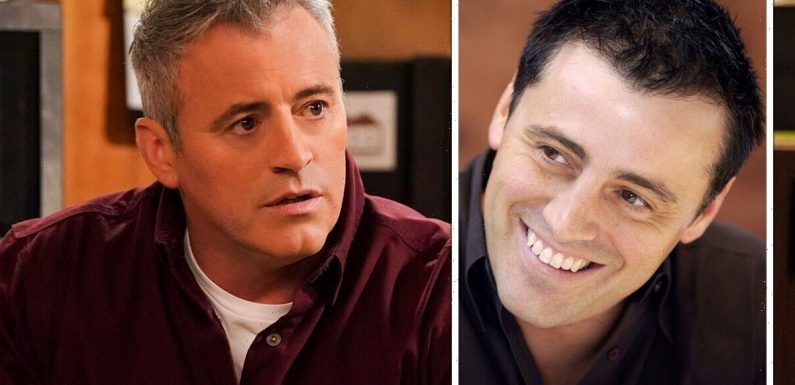 Matt LeBlanc and Matthew Perry speak to Ross Mathews in 2002
We use your sign-up to provide content in ways you've consented to and to improve our understanding of you. This may include adverts from us and 3rd parties based on our understanding. You can unsubscribe at any time. More info
As the star turns 55 today, many people across generations still only recognise him as the comedic Joey Tribbiani from the hit 90s series Friends and the following spinoff Joey. The role changed Matt LeBlanc's life entirely as he had only $11 (£9) to his name when he was cast and ended up being one of the highest paid sitcom actors in Hollywood, but ultimately the actor found that money isn't everything.
The Friends sitcom ran for 10 years, and the spinoff titled Joey added an extra two for LeBlanc specifically.
Nearing the end of the series, each of the six principal actors and actresses earned $1million per episode.
Adjusted for inflation that would be equivalent to $1.4million (£1.16million) today.
While his co-stars almost immediately went on to expand their careers or better themselves, LeBlanc would play his Friends character for two more years without the support of his five colleagues.
Joey was not a resounding success like the original sitcom and only lasted for two seasons, by the end of which LeBlanc found himself completely burnt out.
One aspect LeBlanc speaks ruefully of is the way people approach him believing he is the character he portrayed for so many years.
In an interview with The Guardian in 2012 LeBlanc shared: "People will speak slowly to me sometimes. And they always ask me if I'm all right, because I'm much more low-key and reserved than my character in Friends. They think that I'm depressed."
He retreated to his ranch in California in 2006 where he remained for years to come, telling his agent "lose my number".
LeBlanc revealed this in a 2016 interview with The Mirror, explaining that it was a disastrous set of circumstances that saw him shunning Hollywood.
He shared: "I barely left the house. I wanted to not have a schedule, not be somewhere. I almost had a nervous breakdown."
Just before the Joey series ended, LeBlanc and his then-wife Melissa McKnight received devastating news.
LeBlanc originally noticed that their young daughter Marina kept falling onto her left side when attempting to crawl.
After a doctor's visit the 11-month-old was diagnosed with cortical dysplasia which is a common cause of epilepsy.
The condition occurs when the top layer of the brain does not form properly often before a child is even born.
The doctors also warned the condition may also affect her vocal chords, impacting her ability to speak.
LeBlanc described it as "a very dark period", which unfortunately would be compounded by his marital problems.
McKnight and LeBlanc would divorce in 2006, with rumours circulating that an incident in a strip club a year earlier was a contributing element.
LeBlanc had issued a public apology to McKnight shortly after the incident which involved him drunkenly groping a stripper.
The List reported that McKnight and LeBlanc have been on amicable terms since their divorce and share custody of their daughter.
Eventually, LeBlanc was coaxed out of his hiatus by Friend co-creator David Crane in 2011 who approached him for a series called Episodes.
The hiatus made LeBlanc a little rusty on the same job he did everyday for over a decade just a few years prior, but he eventually found his groove once more.
Episodes would run for six years, slightly overlapping with LeBlanc's time as Top Gear presenter.
He would leave his presenting role after barely three years stating that it was simply geographically too taxing and he didn't like being taken away from his family so much.
Source: Read Full Article