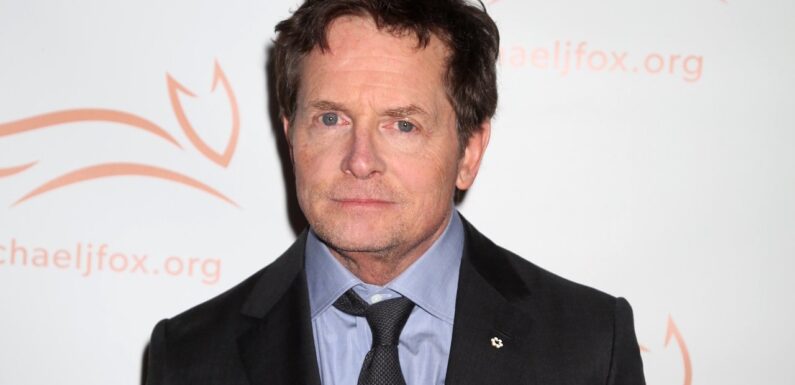 The 'Back to the Future' actor is praised by his pal Wendell Pierce for being a great artist and an activist who helped change the way people advocate for Parkinson's disease.
AceShowbiz –Wendell Pierce believes Michael J. Fox will be remembered for "changing culture twice." The 62-year-old actor is famous for his signature role as Marty McFly in the 1985 film "Back to the Future" but just six years after shooting the cult classic, he was diagnosed with Parkinson's disease – a brain disorder that causes uncontrollable movements, such as shaking, stiffness, and difficulty with balance and coordination – and in the years since has gone on to raise millions for research through The Michael J. Fox Foundation.
Now, 59-year-old actor Wendell – who has been close friends with Michael since they co-starred together on the short-lived NBC sitcom 'The Michael J. Fox Show' in 2013 – has declared how his pal has achieved "greatness" not only as a Hollywood star but also with his foundation.
He told this week's edition of People magazine, "Crisis doesn't develop character, it reveals character. There is not a better person that is emblematic of that than Michael J. Fox."
"He has transformed the way people advocate for his disease, how people approach it. He will be remembered for changing our culture in America twice, first as this great young artist and comedian, then as a man who faced his greatest challenge and rose to the occasion to create something even greater."
Earlier this year Michael insisted whilst collecting the Lifetime Achievement Award at the 2023 Spring Moving Image Awards that he does not have a "sad weepy life" despite his condition and explained that he still has "so many great things" in life, including his wife Tracy Pollan and their children.
He said, "I have so many great things in my life, Tracy and Aquinnah and Schuyler, and Sam and Esme who aren't here. I don't know. I don't have a weepy, sad life. This thing happened, which really sucked, but it put me in a position to do other things that were effective and perhaps make things better. But what I like about sitting here tonight is it seems to be about acting and about film and I love acting and I love film."
"Tracy has one of the most clear minds. I talk about it as it applies to the family in the film, but as an actor, always, like, I'll do something and she'll go 'ehhh, well, But then when she said, 'That was great,' my heart soared."
The former "Family Ties" star previously admitted that he had been thinking about his own mortality and doesn't believe he will reach the age of 80. Speaking on "CBS Sunday Mornings", he said, "My life is set up so…I can pack Parkinson's along with me if I have to."
"You don't die from Parkinson's. You die with Parkinson's. I've been thinking about the mortality of it. I'm not gonna be 80. I'm not going to lie, it's getting hard, it's getting harder. Every day is tougher. But, but that's – that's the way it is."
You can share this post!
Source: Read Full Article