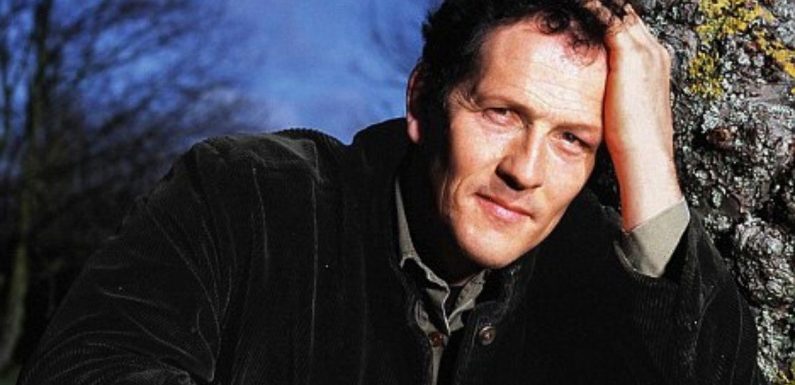 We use your sign-up to provide content in ways you've consented to and to improve our understanding of you. This may include adverts from us and 3rd parties based on our understanding. You can unsubscribe at any time. More info
Monty Don has carefully covered up certain trees, but still fears that the brutal weather will have impacted their chances of survival. Taking to social media today, the 67-year-old, who has used gardening as a way to heal from negative emotions such as depression, admitted his fears for the foliage.
"Daren't look at the tree ferns," he shuddered in view of his 1.1 million Instagram followers.
"They are wrapped up well but the night of minus 13 in December will not have been to their liking!"
More than 8,000 fans quickly placed a supportive like on his post, and some volunteered their own winter weather horror stories.
@zia.pepe5 sympathised: "We are feeling the same about our young fig and mimosa trees."
READ NOW: Lisa Marie Presley took out '3 life insurance policies' before death
His international fans reported nights of less than minus 35 Celsius, admitting the extreme temperatures meant "sink or swim for cold hardiness".
Meanwhile, @nicolesgarden.ns revealed: "We are expecting -27 C here in Nova Scotia tomorrow night, there's no way a tree fern would survive that."
However, on a previous post, Don exclaimed that February was likely to bring "colour, light and hope", adding: "[Spring's] not here yet, but it's getting there!"
Monty has suffered severe mental health issues in the past, and says he found solace in a springtime garden, so he will be looking forward to the weather improving.
He previously suffered from SAD (Seasonal Affective Disorder) and was forced to keep a lightbox on his desk, but the end of each winter season is a source of relief for him.
Speaking of his passion for gardening at the Chelsea Flower Show previously, he revealed: "It eases a troubled mind. It is happiness.
"It's good that mental illness is gradually being destigmatised, but there is so much more we have to do, even to begin to get to grips with the problem."
He added: "So many people discovered during lockdown two years ago – that first lockdown with that extraordinary spring – every garden, no matter how small, how humble, how modest, how inexperienced, is rich with wildlife."
He praised the "first-hand connection with nature" that gardens offer, and said it would be as "direct and personal" as most would ever get to experience.
In his book, The Jewel Garden, Monty spoke of the lightbulb moment when he made the connection between nature and healing his dark mindset.
"I went to see a healer. I can't remember if he was a herbalist, acupuncturist, homoeopath or white-coated faith healer, but I liked him.
"He had me abstain from tea, coffee and alcohol and described my various symptoms with unerring accuracy.
"After a few months of this puritanical regime, they told me I was unhealable," he commented.
The healer then advised that the only way to cure his depression and anger was to "give up" work and seek solace in nature – and he has never looked back since.
His jewellery business had sold gems to everyone from Michael Jackson to Princess Diana, but the accompanying financial issues had brought unwelcome stress into his life.
He subsequently told the BBC: "Even if inside you are bleak and grey and cold, if you believe that spring will blossom inside you, as well as outside in the garden, that's powerful."
Source: Read Full Article