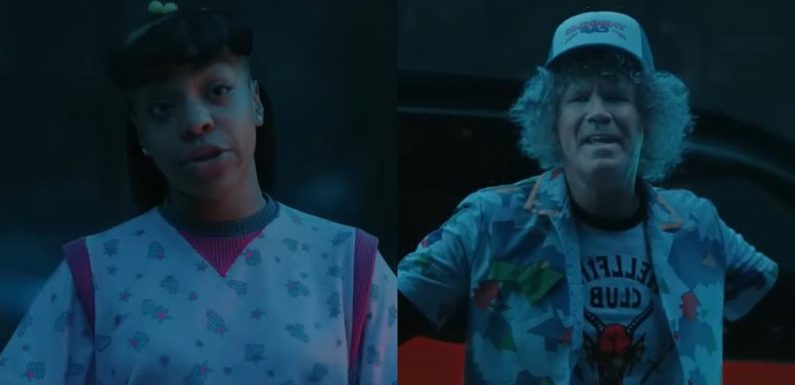 Priah Ferguson joins Will Ferrell in a Stranger Things-themed moment during the General Moters' Super Bowl LVII commercial!
The 16-year-old actress reprised her role of Erica Sinclair, while Will was dressed up like her co-starGaten Matarazzo's Dustin.
In the ad, Will inserts himself into numerous Netflix shows, which also included Bridgerton, Queer Eye and Squid Game, while promoting General Motors' partnership with the streamer as they pledge to increase the visibility of electric vehicles in films and TV.
Check it out inside…
"What about here, Erica?" Will says.
"You're ruining the show, idiot," she replies.
"What do you mean? It's me, Dustin," he adds, to which she says, "You're not."
Check out Priah Ferguson, Will Ferrell and more in the General Motors ad now!
Source:
Read Full Article