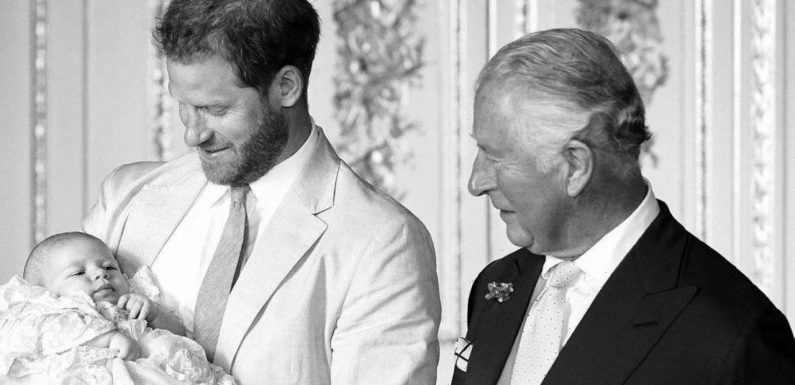 While it's said that the move is made to tighten the expense of the Monarch, it allegedly leaves Prince Harry and Meghan Markle feeling bitter and has prompted the series of accusations from the couple.
AceShowbiz -Prince Charles has reportedly made it clear that Archie will never become a prince. The first-in-line to the throne is said to be trying to prevent his two-year-old grandson from earning the title once he becomes King.
As noted by Daily Mail, a grandchild of the sovereign has long had the right to be a prince, but Charles wants to limit the number of key royals. Members with titles such as prince or princess are entitled to financial support and security, all paid by commoners.
The Prince of Wales, believing that the public does not wish to pay for an ever-expanding Monarchy, is said to be wanting to change key legal documents to ensure that Archie won't earn the title in an attempt to tighten the expense of the royal family.
"Charles has never made any secret of the fact that he wants a slimmed-down Monarchy when he becomes King," a so-called insider tells the U.K. news outlet. "He realises that the public don't want to pay for a huge Monarchy and, as he said, the balcony at Buckingham Palace would probably collapse."
While the move is allegedly made for financial reason, it has apparently left Prince Harry and Meghan Markle angered and prompted the series of bitter accusations against other royal family members. As reported before, the Duchess of Sussex accused an unnamed senior member of the royal family of making racist remark about her son. The couple has also said publicly Buckingham Palace already refused to pay for Archie's security.
The limitation, however, will not only affect Archie. Prince Andrew has apparently been complaining about the perks his daughters, Princesses Beatrice and Eugenie, will receive should the new set of rules be applied once Charles ascends to the throne.
While the sovereign's grandchild is currently still entitled to the prince and princess title, not all of Queen Elizabeth II's grandchildren earn the royal honor. The Queen's youngest son Prince Edward thoughtfully chose the title lady and viscount for his daughter and son respectively.
Responding to the report, a royal source said to the site, "We are not going to speculate about the succession or comment on rumours coming out of America."
Source: Read Full Article