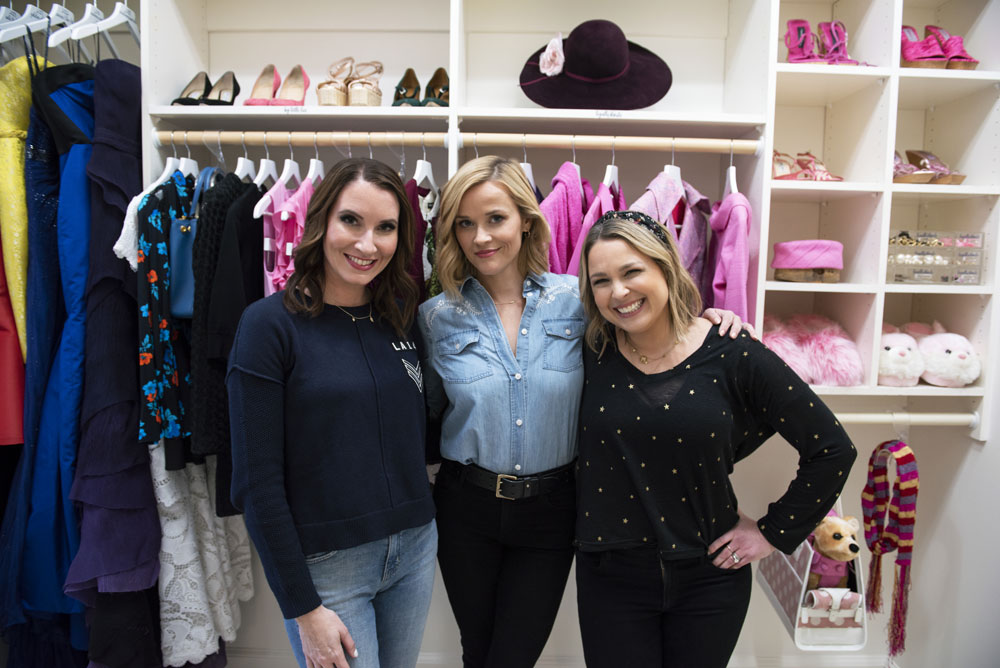 I don't watch much reality TV but when I do, it is usually of the "Home" variety – buying, renovating, decorating, switching. So when I was last searching for something to watch and everybody suggested The Home Edit, I gave it a try. Up front: it wasn't for me. The Home Edit or THE, as it's followers call it (no, I am not making that up) is based on the best-selling book of the same name by organizing dynamo, Clea Shearer and Joanna Teplin. THE's system is a rainbow color-coded base which relies on a bevy of clear containers with a labeling system that is supposed to make it easy for the homeowner to remember and find items while looking beautiful. It's beautiful, but hardly sustainable for anyone who actually cares for a home on their own. Full disclosure: I kind of like THE's creators and team and would probably enjoy grabbing lunch with them. So none of my criticisms are personal. Except for, possibly, my assertion that this is the whitest show I have ever seen – and I was a Friends devotee. For anyone who hasn't seen it, here is the official trailer for the show:
As you can see, the majority of THE's clients are celebrities. And the projects these celebrities have hired THE for are mostly renovations or new constructions, so they are offering a large, empty space to work with. Beyond having an extra, empty, expansive closet to fill, the projects are not ones we would have. There's Reese Witherspoon's desire to display all her iconic movie costumes and award show gowns and Khloe Kardashian's multi-car garage that houses product for her side-hustles and nine – nine – motorized luxury autos for her two-year-old daughter, True. It's fun to watch THE work in these settings, but none of it applies to me or anyone I know.
This begs the question, does their system exist for anything other than entertainment? THE's claim is, "Our intention is to give people the tools to make a system that's smart, sustainable and also beautiful." Beautiful is never the issue, every time they do the reveal, it is beautiful, if not a bit homogenized with the same rainbow format against all-white walls. But the sustainable part is unrealistic for regular people. Refinery29 makes the point, "while watching the show, I also thought about the wealth required to keep it up. In each celebrity's nearly immaculate home, I thought of the unseen labor that will be required to keep it that way: the paid nannies, housekeepers, chefs, and assistants who will be tasked with maintaining it." I agree – I doubt tired parents will worry about who put the red Ritz packets in the blue Rice Crispy treats bin. Bins, you see, are key to The's system.
If (Marie Kondo's) KonMari can be summed up as "sparking joy," The Home Edit only needs one word: product… The products in question include clear plastic bins, shelf dividers, bag shapers, lazy susans, shelving systems, and bins that go inside of other bins. The Home Edit has rules about decluttering, sure, but that is not what their empire is built on. Rather, the appeal is immaculate, often rainbow-ordered rows of things, displayed in and on product, product, and yet more product.
[From Refinery29]
Again, this is supposed to be a sustainable system of organizing. Only Ep. 2 features Rachel Zoe and Khloe K. Rachel has rehired THE's team to redo a closet they've already organized once. Khloe, who arguably put them on the map when she posted the pantry they did for her on social media, hired them to do the garage I mentioned earlier. Both projects are promoted as how well THE's system is working: their customers love it so much they invite them back! But if I am paying $250/hr, hotel, air and product costs, I not only expect this system to stay organized, I expect it to be so easy to follow, I could implement it myself in other areas.
The fault of THE's system, in my opinion, is its detachment to how everyday folks live. In one episode, as they are organizing a kitchen, Clea and Joanne are crippled by the appearance of a jar of crushed red pepper flakes, having no idea how to categorize it. Motherly interviewed the ladies about how to organize from a parents perspective, specifically childproofing. Clea's response was, "I never really locked my cabinets I just made sure that things I didn't want them to access weren't down low." My kids grew up in a house with one, solitary bathroom cabinet – and it was locked up like Fort Knox. The show is fun to watch and, like I said, I enjoy the ladies in a sorority sister kind of way. Plus, they are certainly talented: Joanna's handwriting is so beautified they had it turned into a font that they use for their labels. But I don't really have time for an organizational system that only applies to 1% of the population.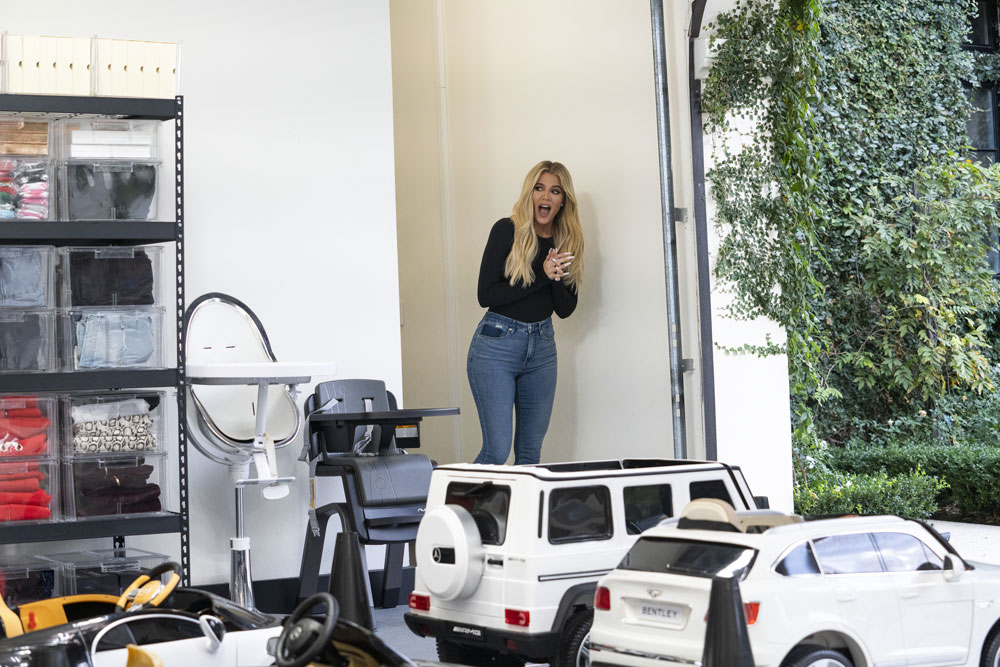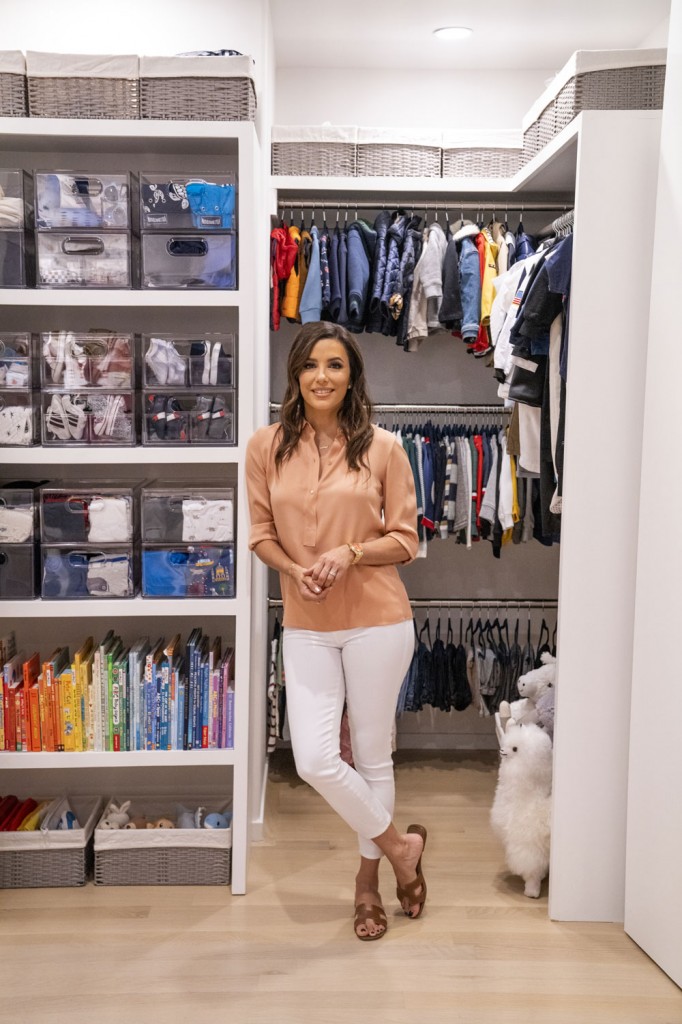 Photos credit: Christopher Patey/Netflix
Source: Read Full Article