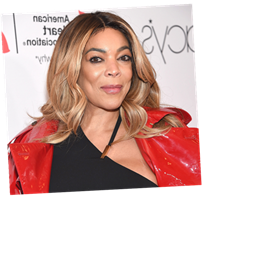 Wendy Williams had Twitter buzzing during the premiere of her Lifetime biopic, Wendy Williams: The Movie. The two-hour TV film covered parts of her childhood and radio career, and it focused heavily on her relationship with ex-husband, Kevin Hunter.
After viewers absorbed the gossip queen's story starring Ciera Payton, they learned more through Williams' documentary, Wendy Williams: What a Mess!
In it, she became vulnerable and candid about her life. She briefly mentioned a rumor about dating rapper Notorious B.I.G., but Williams told the full story during a recent interview.
Wendy Williams surprised fans with stories about music artists
During her whirlwind promotional run for the movie, Wendy Williams spoke with multiple media outlets about her experiences during her radio days.
Some fans were shocked to hear about Williams' date rape allegations against R&B singer Sherrick, an encounter she wrote about in her 1994 book, Wendy's Got the Heat.
She's claimed to have had romances with hip-hop artists, including Eric B., the dj/producer from the legendary Eric B. and Rakim. In addition to having a relationship with him, Williams also ruffled feathers when she said she had a one-night stand with Wu-Tang Clan's Method Man.
And then there was that date with the late B.I.G.
Wendy Williams went out with Notorious B.I.G. while he was with Faith Evans
Days before the movie dropped, Williams appeared on DJ Suss One's podcast to speak about the project, and she dished on the Biggie rumor. Back in the '90s — before her rift with Total and Puffy — Williams became cool with the Bad Boy rapper.
She told DJ Suss One they swapped numbers when Biggie came to the radio station for an interview with her. Williams viewed it as an opportunity to glean some stories rather than a romantic connection.
On one occasion, he showed up to the station to see her after a shift. "I could sense that he was very attracted to me, said Williams. "And I was attracted to him in a way that he was funny, he was mysterious, he was smart," she shared.
Williams said they went to the Shark Bar, a hotspot in New York where one went to be seen. She was a regular who was used to receiving perks, but going with Biggie was a big deal. "And Wendy and Big going in together was a movie," she said.
Williams said Biggie wanted to sit in a booth for some privacy and as they waited at the bar, they politely interacted with their fans. She said he held her hand the entire time, and she felt both safe and in danger.
It wasn't until they were chilling in their booth that she learned he just married Faith Evans.
Williams said they smoked, had a nice time at the restaurant, and then she dropped him off in Brooklyn. They never had sex, and Williams said she told Evans years later and extended an apology.
Wendy Williams' documentary was an emotional journey
While the biopic chronicled Wendy Williams' life in a fast-paced cinematic format, the documentary provided a personalized look at the talk show host.
Her family, friends, and frenemies (such as Kima from Total) offered insight into how she lives and operates with people. Williams' parents spoke about her weight, upbringing, and career, while her siblings talked about her chattiness and work ethic.
Williams herself talked about her health, her son, and the 20 years spent with Hunter, and it brought her to tears. However, there were also some lighthearted moments when she strolled down memory lane.
For those who missed out on the movie, Lifetime plans to re-air it.
Source: Read Full Article