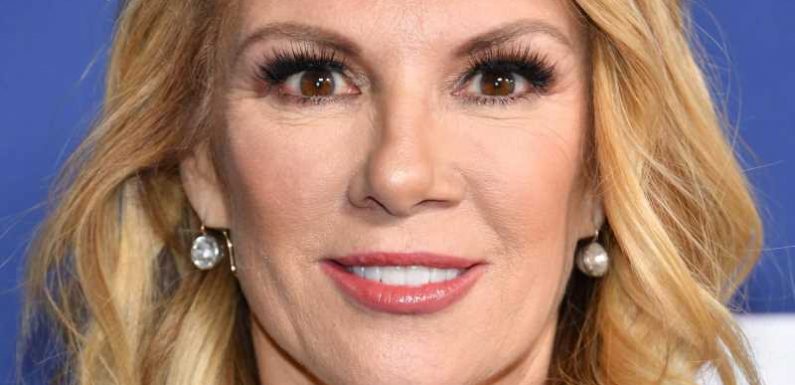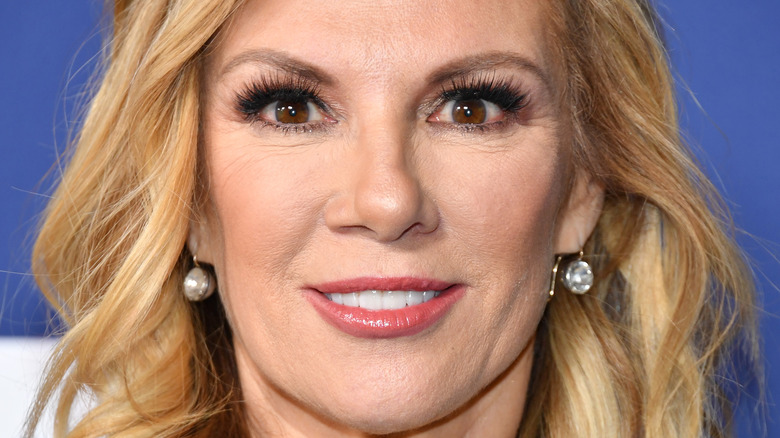 Ever since the series premiere in 2008 (via IMDb), the sharp-tongued OG of "Real Housewives of New York," Ramona Singer, has been using her wardrobe to remind us that age is but a number. While she may still be a bit behind when it comes to technology, she makes up for it with her revamped fashion sense.
Previously, Singer's typical outfits have conveyed a seamless blend of businesswomen-chic and cleavage, but for Season 13 of the series, she's chosen to bless the audience with some more modern looks. Whether this is due to rumors of the reality star being fired or she just thought it was time for an overhaul, Singer has adopted a number of 2021 trends including the monochromatic look, leopard print, and florals.
In a 2021 interview with Us Weekly, Singer revealed that her extra style even extends to her accessories, including a $400 Valentino bag and rose gold Ramy Brook sunglasses. "[I] don't always want to spend [thousands]… I'd rather save my money and buy bonds and stocks," she said. But when it came to her Season 13 wardrobe, Singer definitely broke out the checkbook.
And thanks to Worn On TV, you too can emulate the self-proclaimed mogul's best looks!
Ramona Singer's monochromatic brunch look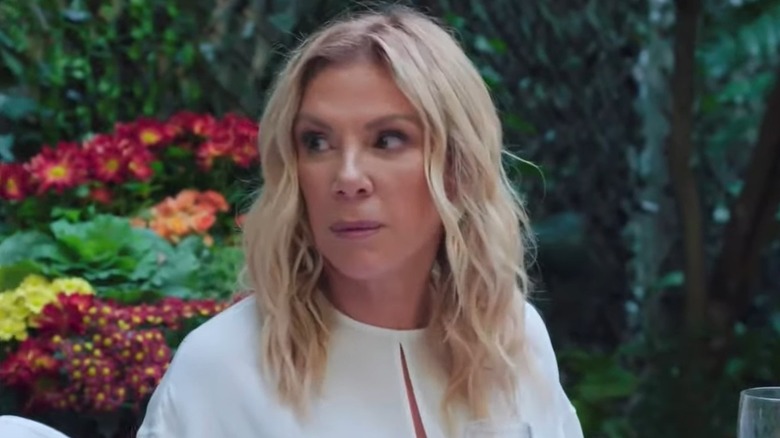 In the Season 13 premiere titled "Back in the Big Apple," all the housewives, including newcomer Eboni K. Williams, gathered for brunch at Sonja Morgan's estate, a.k.a. her dilapidated townhouse (via Vulture). While each lady dressed to impress, the award for chicest brunch moment hands-down went to Singer who sported a monochromatic look featuring a white keyhole Alana Bishop-Sleeve Blouse, white Tally Collarless Open Jacket, and beige Joanne Pants, all by British fashion brand Reiss (via Worn on TV).
Singer finished off her pattern of muted, neutral tones with a pair of $1000 Valentino beige pumps you can purchase for yourself at Bloomingdales. While Singer's top and blazer are currently sold out, fans of the business maven can still pick up a pair of the slim fit trousers for a cool $180 (via Reiss). 
To fully complete the look, copy Singer's effortless 'do with a few mid-length, beachy waves, slightly-off-center part, and face-framing layers (via Bravo TV).
Ramona Singer's matching animal prints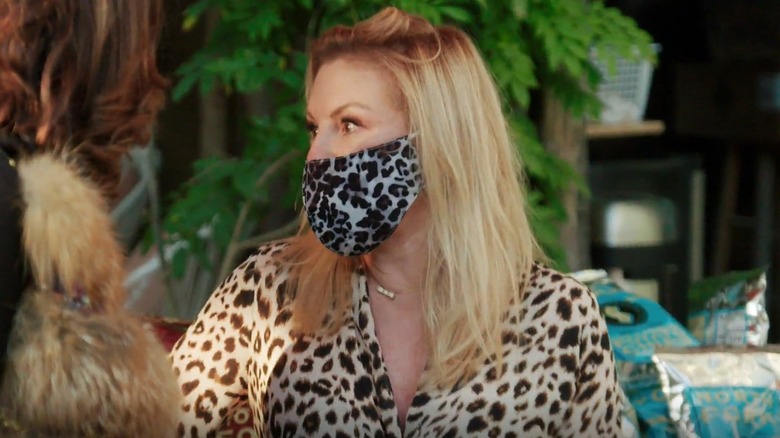 In Season 13, Episode 3, "A High Rate of Interest," we see the housewives visit a Hamptons winery complete with rosé, hangovers, and drama (via Vulture). Romona Singer openly criticized fellow housewife Leah McSweeney for combining every animal print known to man with cargo shorts, saying she looked like she was "going on a safari." Meanwhile, Singer herself opted for full leopard print attire.
But unlike McSweeney, Singer matched her prints with a leopard Mariposa Twist Front Silk Blouse by L'Agence (via Worn on TV) and a leopard HTrailz face mask made by her "girlfriend in Florida" (via Us Weekly). While Singer's top is currently sold out, fans can pick up her mask for $40 (via HTrailz).
While this scene didn't end well for Singer after getting caught in a lie regarding donating COVID anti-body plasma, at least she looked cute while dodging McSweeney's (not-so-far-off) accusations (via Vulture). And, knowing Singer, we're sure there will be more animal print wardrobe moments to come.
Ramona Singer's sparkly Harlem dress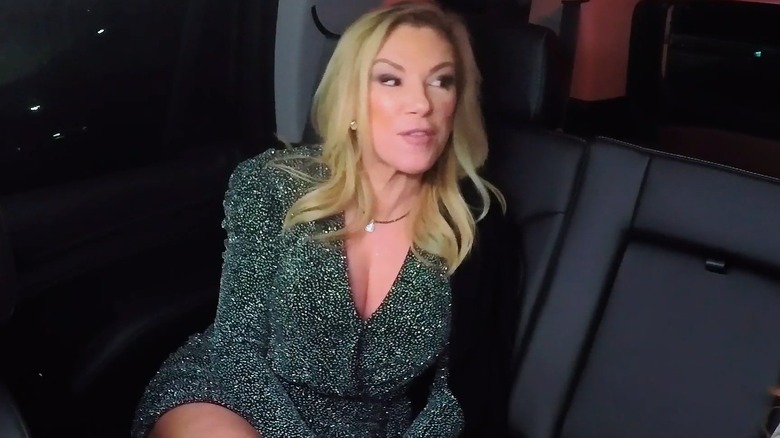 In Season 13, Episode 8 "A Harlem Night," the ladies take a trip up north to *shudder* Harlem. While Eboni K. Williams is excited to show the other housewives a taste of Harlem culture and the Black experience, Romona Singer is less than thrilled to be traveling outside the 8 square Upper West Side blocks to which she's become accustomed (via Vulture).
However, she hides her unease in a Glitter Jersey Mini Dress by Jonathan Simkhai, retailing for about $150 at Saks Fifth Avenue (via Worn on TV). If this sparkly number looks familiar, that's because it is. We've seen it previously on fellow NYC housewife Tinsley Mortimer during previous Bravo promos and on Beverly Hills ex-housewife Adrienne Maloof (via Big Blonde Hair).
Apparently, Singer thought that if it ain't broke don't fix it. She ended up leaving the event early due to a sudden bout of "vertigo," but even if Singer had fainted, she still would've slayed that dress.
Source: Read Full Article