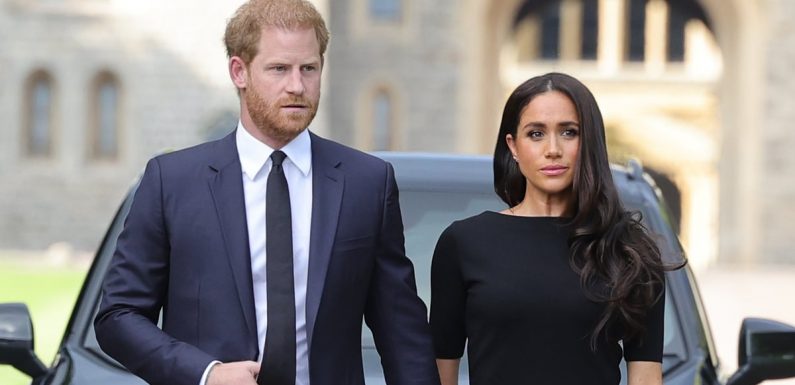 King Charles III's coronation is looming and, after months of speculation, it's been confirmed that Prince Harry will, indeed, attend the event, but his wife Meghan Markle won't be by his side. On April 12, Variety reported that the King's communications team issued a statement stating, "Buckingham Palace is pleased to confirm that The Duke of Sussex will attend the Coronation Service at Westminster Abbey on May 6th. The Duchess of Sussex will remain in California with Prince Archie and Princess Lilibet."
Additionally, a source told People that Harry is attending the event because he wants to support his father's important milestone. However, he's not expected to appear at other outings aside from the crowning ceremony.
News of Harry's attendance comes a few weeks after a spokesperson for the Sussexes revealed to The Times on March 4 that Harry has "recently revealed email correspondence from His Majesty's office regarding the coronation." At that time, there was no word on whether or not Harry and Markle would accept the invitation.
Charles's coronation is expected to take place on May 6 at Westminster Abbey in London. Buckingham Palace announced on Oct. 11, 2022, that the coronation ceremony will be conducted by the Archbishop of Canterbury and that Queen Consort Camilla will also be crowned alongside her husband. "The Coronation will reflect the monarch's role today and look towards the future, while being rooted in longstanding traditions and pageantry," the Palace added.
The coronation date is the same as Archie's fourth birthday. On March 6, ITV's "This Morning" royal journalist Camilla Tominey said it was widely believed that Markle would stay home to celebrate the occasion.
Source: Read Full Article