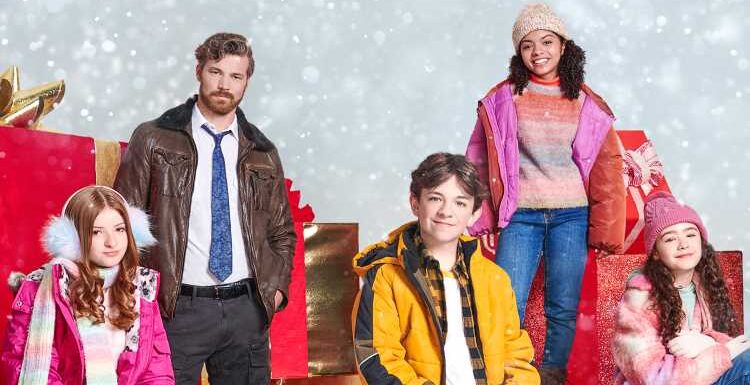 Disney has unveiled the first look photos and teaser trailer for their upcoming Christmas movie The Naughty Nine!
The holiday heist movie was announced in February 2022 and will be debuting this fall on Disney Channel and Disney+.
Get all the details and watch the teaser inside…
Here's a synopsis: Mischievous fifth grader Andy finds himself without a present from Santa on Christmas morning. Realizing he must have landed on the "naughty list" and feeling unfairly maligned, Andy pulls together a team of eight other "naughty listers" to help him execute an elaborate heist in Santa's Village at the North Pole to get the presents they feel they deserve. Along the way, the group comes to realize that the very best way off the naughty list is to redirect their unique talents for good ― instead of mischief.
Starring in the movie are Winslow Fegley as Andy; Camila Rodriguez as Dulce, Andy's best friend and archery expert; Anthony Joo as North Pole conspiracy theorist Lewis; Imogen Cohen as daredevil "wheel woman" Ha-Yoon; Clara Stack as animal whisperer Rose; Deric McCabe as master-of-disguise Jon Anthony; Ayden Elijah as adorable charmer Albert; Madilyn Kellam as Andy's older sister, Laurel, a skilled gymnast seeking to regain her confidence; Derek Theler as Bruno, a disgruntled cargo pilot who claims to have witnessed Santa's sleigh; and Danny Glover as Santa Claus, a wise and imposing figure with a twinkle of humor who is always one step ahead of Andy.
The Naughty Nine is set to debut on Wednesday, November 22nd at 8pm ET/PT on Disney Channel, and on Thursday, November 23rd (aka Thanksgiving Day) on Disney+!
https://youtube.com/watch?v=gGLVH6SPw0M%3Fsi%3DaBBfqu8QWTi9z82A
Source: Read Full Article