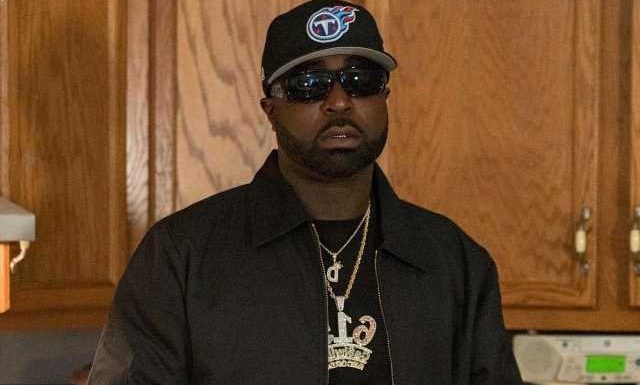 The 'Shorty Wanna Ride' rapper reportedly damages his former girlfriend's car because she doesn't let him enter her house in the Antioch neighborhood of Nashville.
AceShowbiz –Young Buck has gotten his freedom back. The "Shorty Wanna Ride" rapper, who was arrested after he allegedly vandalized his ex-girlfriend's property, reportedly has been released from jail after posting a $1,000 bond.
The 40-year-old, real name David Darnell Brown, was previously taken into custody on Wednesday, February 2. Authorities said he was booked into the Davidson County jail after he damaged his former girlfriend's vehicle.
According to an arrest warant filed by Metro Nashville police, Buck's ex-girlfriend claimed that he sent a text to her, saying that he was heading over to her home in the Antioch neighborhood of Nashville. However, she didn't answer the door when the rapper began kicking it.
The "Poppin' Them Thangs" emcee eventually left the property. However, once the woman checked out her car that she parked in her driveway, she found damages on the driver and passenger sides.
Police verified the damage to the vehicle. They also noted that there was security footage of the incident. Buck was later pulled over on a traffic stop and booked into the Nashville jail just before 6:45 A.M. He was let go from prison just before 10 A.M.
This was not the first time Buck had a run-in with the law. Back in October 2020, the former G-Unit member was arrested for domestic assault in Sumner County, Tennessee following an altercation with his then-girlfriend Lucresia Neil.
Buck was taken into custody and charged for domestic assault, vandalism over $10,000 and unlawful possession of a weapon. Neil herself was arrested a few days prior after allegedly firing a gun at the rapper.
According to TMZ, Neil admitted to police that she fired at least 2 shots during her fight with Buck. The former couple allegedly had an argument over social media passwords. As for the hip-hop star, he reportedly flipped a glass table before grabbing her and trying to throw her to the ground.
Source: Read Full Article