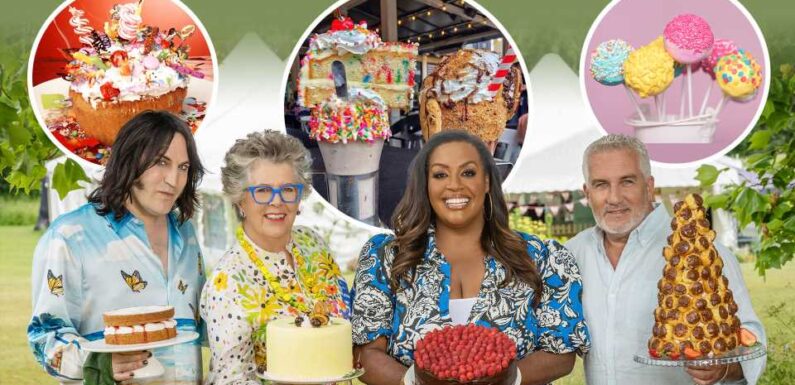 THE Great British Bake Off has inspired the country to make a bake – but our creations can end in chaos. 
More than half of Brits are forced to bin their bakes because they're inedible, and nearly a quarter have ended up buying a cake and passing it off as their own, Samsung research found.
While the Bake Off hopefuls whip up mind blowing showstoppers, us Brits are struggling with sunken sponges, curdled mixture and flat failures. 
Thankfully, Lola's Cupcakes founder and MD Asher Budwig is here to help us cover up our common cake conundrums with some very easy cheats. 
It's too dry
If your cake is as dry as a bone or crumbling before it reaches your mouth, you've used too much flour and not enough butter. 
Without enough moisture, the mixture won't bind together and you'll need a big glass of water to wash it down.
Read more on baking
cake her day
I was cake-fished at my wedding – I sent a brief but what arrived was awful
CAKE HORROR
I paid £120 for my man's birthday cake but was horrified at the filthy result
Don't start another Bin Gate like series five baker Iain Watters – there's a simple solution.
"Shove it in the fridge. After a day or two, the sponge will start to soak up the cool moisture, soften up and feel much easier to eat," says Asher. 
"If you're tight on time, use a pastry brush to spread a few tablespoons of milk or juice on top of the cake and allow it to soak through – your guests will ever know. 
"Here at Lola's, we add different flavours to our cakes by brushing purees on top – and it adds extra softness too." 
Most read in Fabulous
SPOT OF BOTHER
Spotify boss reveals why Harry & Meghan's £18m podcast deal 'didn't work'
MYSTIC MEG
When it comes to love, the smile you can't forget can suddenly reappear
'BABYDOLL'
Lad, 17, who wed pensioner after meeting at funeral pays tribute as she turns 80
SIZE SNATCH
Primark makes huge change to it's sizing – and people aren't sure how to feel