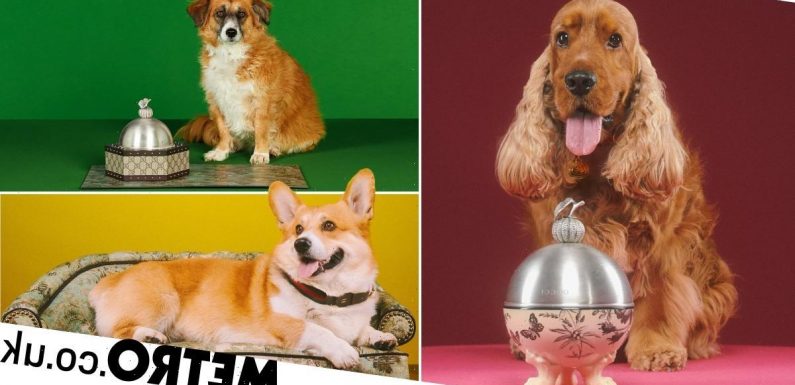 Italian fashion house Gucci has launched a collection of products for dogs and cats – but they don't come cheap.
Smaller pieces include a £310 cashmere sweater, a £285 waste bag holder, and a leash that costs a tidy £255.
A small to medium pet collar is going £230, while a dog bowl and a cover for it is on sale for £1,060.
If you really wanted to spend big on your pet, there's a travel bowl set for £2,990, a £2,510 animal carrier, and pet beds for £5,710.
The website reads: 'Continuing the narrative of surprise and delight that defines the Gucci Lifestyle selection, the Gucci Pet Collection infuses the every day with a magical aura.
'Unveiled in a colourful, retro-inspired campaign, the pieces allow each animal's personality to shine as an ode to the Creative Director's vision of individuality.'
If Gucci isn't really your pet's style, worry not because there are other high-end fashion houses to choose from.
Valentino sells a range of gold studded dog collars and leads, and Prada has a collection designed for dogs that includes a £2,400 pet bag and a £480 cashmere jumper.
They've also got £520 dog coats made of their iconic re-nylon fabric.
Do you have a story to share?
Get in touch by emailing [email protected]
Source: Read Full Article