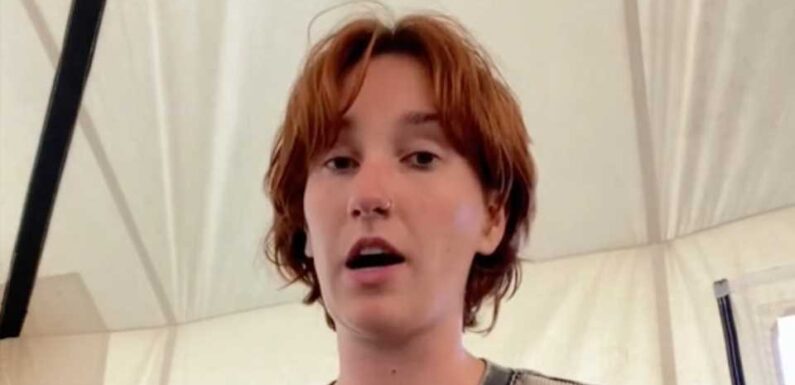 A PROFESSIONAL woman has chosen to escape the rat race and live off-grid.
But she still has to work because achieving this sort of life can be "hard and expensive," she said.
However, the fulfillment of her dream had to start somewhere, so she and her husband began by living in a tent for four months.
Their living conditions were basic, including an outside bathroom and toilet.
This was no sweat for Sab (@sunnysarahanne), who describes herself on TikTok as a "fake redhead that lives in the woods."
Sab was frank about how much it cost in her post: "We moved off-grid for about $22,000."
This way of life wasn't easy she said: "Living off-grid is hard and still expensive but I'm excited to share cheap ways we are doing everything."
She is a senior project coordinator for software and financial projects.
This lady has maintained her career – they still need an income – while they put in the structure for their off-grid life in New Mexico.
You had to be prepared to rough it, though, she warned.
Most read in Lifestyle
AIR LINES
BA pilot snorts coke off topless woman… then tries to fly packed plane to UK
PARK HORROR
Center Parcs staff member who died after being hit by car is pictured
ENDER AN ERA
Danny Dyer reveals damning reason he left EastEnders & slams former co-stars
WALLIAMS HITS BACK
David Walliams SUES BGT bosses after he was axed over X-rated rant
"We obviously shower and go to the bathroom outside.
"And we lived in a tent for about four months," she said.
But their living conditions improved when their cabin arrived.
"It was $9,300 and the land was $10,000," she wrote.
She had the perfect response to one commenter who said she had just "bought a shed."
"I bought a lofted shed to insulate and live in for free for the rest of my life.
"We sold a bunch of stuff before we left and I make about $1800 for us to live off."
Most commenters were in admiration of their vision.
"Bravo to freedom. You guys are inspiring. I need land," said one person.
READ MORE SUN STORIES
TO THE MAX
Pepsi brings out new 'best ever' flavour – but not everyone agrees
BACK TO BASICS
Will Best reveals HUGE change to new Big Brother as iconic feature scrapped
Another said: "Right on. Enjoy the ride."
While a third person loved their ambition: "That's awesome. Congrats to you guys."

Source: Read Full Article