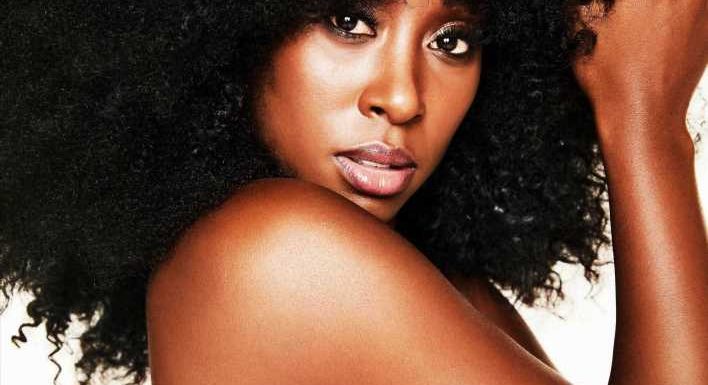 TV STAR Scarlette Douglas has hit back at the criticism she received for not posting on social media about her A Place in the Sun co-star Jonnie Irwin's tragic cancer diagnosis.
In an exclusive interview with Fabulous Magazine, I'm A Celebrity Get Me Out Of Here! contestant Scarlette explained she had privately messaged Jonnie – who revealed the awful news that he had terminal cancer at the end of last year.
However, the 35-year-old presenter explained it was for nobody else to see, and that it was strictly between the two of them. 
When Scarlette left the Aussie jungle, she was told the devastating news about her former co-host, who had told how he had been diagnosed with stage four lung cancer and that he had just months to live. 
Shortly after, Scarlette became the target of cruel Twitter trolls when she failed to post about it on her social media account. 
But the down-to-earth star told Fabulous that she found the mounting criticism baffling.
Read More in Scarlette Douglas
IAC's Scarlette in dig at Matt as she reveals something he'll 'never' achieve
ITV lines up I'm A Celebrity's Scarlette Douglas for major new gig
She explained: "The first thing I did was message Jonnie to send him my love, say I was here if he needed anything and that I hoped he was able to create as many beautiful memories as possible. 
"I'm not going to go on social media and tag him with a message, because that, to me, is false."
Scarlette then went into more detail about the trolling she received and said that she was unfazed by it as her one and only concern was Jonnie. 
She continued: "People were saying: 'I can't believe you've not messaged your friend.' 
Most read in Celebrity
Prince Harry interviews to air TONIGHT as fears grow duke will slam Will & Kate
Prince Harry breaks silence on 'sadistic' rumour James Hewitt is his father
Harry moans about losing taxpayer-funded security while shamed Andrew kept his
Guest at Will's wedding pours cold water on Harry's claim that he wasn't best man
"But what's done behind closed doors is more personal."
She added: "I don't have to do it for the world to see it, because it's not about everyone else, it's about Jonnie."
Elsewhere in Scarlette's exclusive interview, she reflected on her life-changing stint on ITV's I'm a Celebrity. 
She said she had enjoyed every second of the ride, alongside campmates including Boy George and eventual winner Jill Scott.
So much so that she was genuinely upset to say goodbye to camp life when she was voted out.
It's not about everyone else, it's about Jonnie
Scarlette explained: "When Ant and Dec said my name, I was gutted, because I'd genuinely loved every minute of it. 
"So it was a shame, but I still got to be a part of it.
"And hopefully, off the back of that, people want to see more of me," she says.
And with 2023 in full swing, Scarlette revealed that she has plenty of big dreams for the future, which could include America and releasing music. 
She concluded: "I will never box myself into just one thing.
Read More on The Sun
Cleaning fan uses fabric softener in reed diffusers to make homes smell heavenly
Where Mary Poppins cast are now – from tragic death at 21 to £35m fortune
"I want to show young girls that look like me that you can do whatever you want. You can do it all."  
Watch My Dream Derelict Home In The Sun on Discovery+ now

Source: Read Full Article