The moment I put on a white T-shirt is the moment I know it'll have some sort of stain on it by the end of the day. Even if I do manage to avoid any major shirt-ruining moments, I tend to wear my tees so frequently that they get worn out in what feels like a matter of days. Sure, you can get a pack of just any old T-shirts for a couple bucks at the drugstore. But I find that the cheaper they are, the more often I have to replace them, so the total price of my white tee collection certainly adds up.
At the end of May, a new company launched that seemed well posed to solve all my T-shirt woes for good. For Days is a female-founded, membership-based brand that lets you rent white tees (and other basic tops) made of 100 percent organic cotton. They encourage you to keep the shirts until they're ruined, at which point you send them back for a fresh set and your old tees get upcycled into brand new ones. The goal is to create a completely closed loop system of selling clothes — aka a system without waste, because old clothes are constantly turned into new ones, instead of being thrown out.
Subscriptions to For Days start at $12 a month (or $120 a year) which lets you rent three tops at a time. The most expensive subscription is $36 a month, and gets you 10 shirts. Personally, since I already have so many beloved T-shirts, I felt that the $12 subscription was more than enough (and certainly a sweet deal for three tops). If you want to buy any of the shirts, they're $48 each — proof that For Days is really trying to discourage people from doing exactly that.
The company launched with 21 shirt styles in a bunch of different colors ranging from basic white (of course) to bright red and yellow. The site is separated into Men and Women, but you can shop across both with any of the subscriptions. For now, the size range is XS through XXL, though co-founder Kristy Caylor tells me during a meeting ahead of the launch that it'll be easy for the brand to expand if there's enough demand for more sizing.
For my first order, I picked a white, cropped mock neck T-shirt; a white, crew neck T-shirt; and, to mix things up a bit, a bright red tank top — all in size medium. They arrived about a week after I ordered them in a nice little package with very little excess waste (hooray!)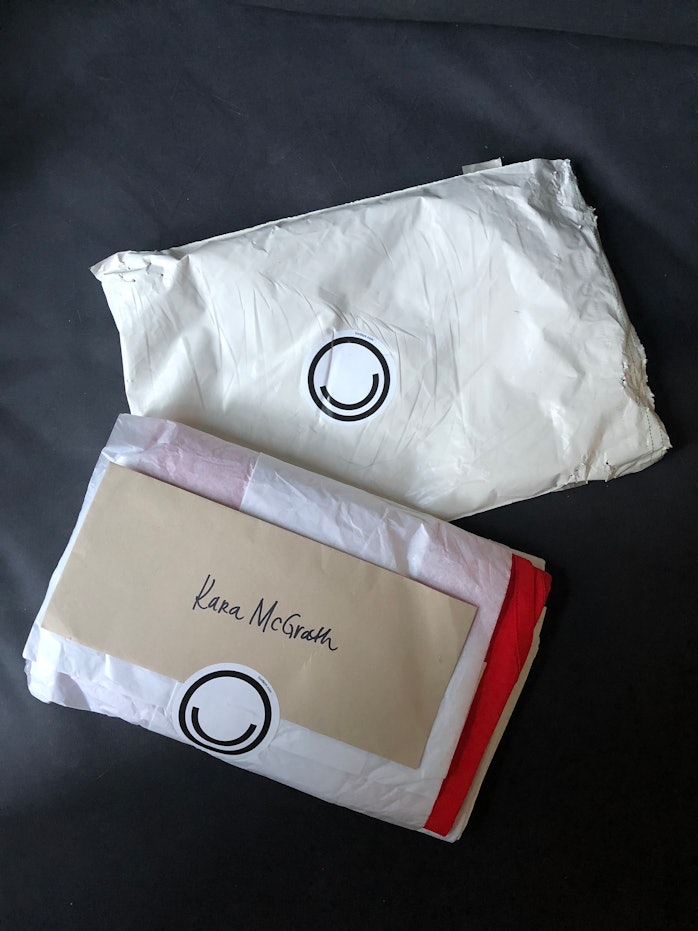 The tops definitely all felt like high-quality cotton: thick, but not bulky, and plenty breathable. I also appreciated the tag, which features a product number and is sewn flat into the neckline instead hanging loose and therefore flapping around.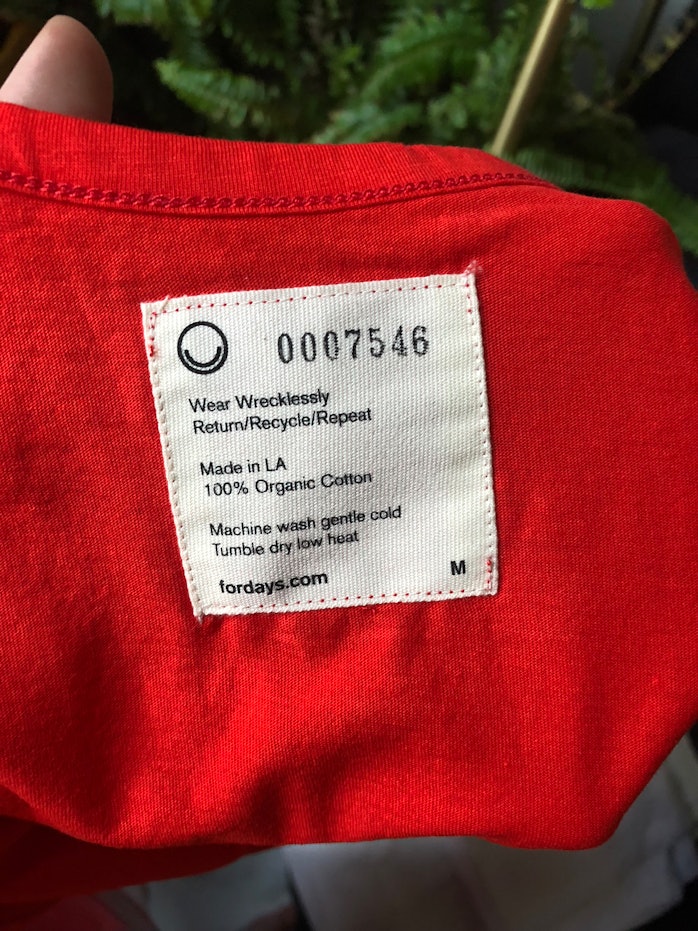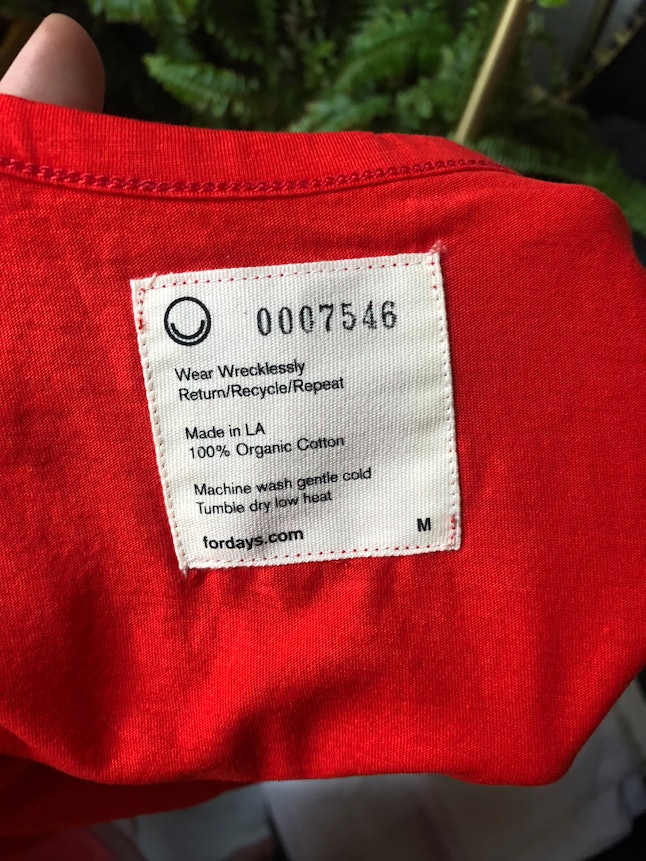 Though I was initially the most excited about the white shirts, I ended up wearing the red tank top first. It was a bit baggy on me and the straps kept falling off, so I figured I had ordered the wrong size — until I got this email:
I requested a "refresh," which is how you order the exact same shirt over again. It's one of the biggest perks of this compared to other rental services: you get your new clothes before you return the old ones.
It took about two weeks for my new shirt to arrive — twice as long as the first order, but I got an email alert when it had shipped (three days after I placed the order) that I didn't receive with the first one. So, I'm chalking the delay up to mediocre delivery service in NYC, rather than anything on For Days' end. Along with the new tee, the company sent instructions for sending my old For Days shirt back, along with any other old T-shirts I wanted to recycle. It was as easy as popping them all into the resealable pouch the refresh came in, and slapping on the return label.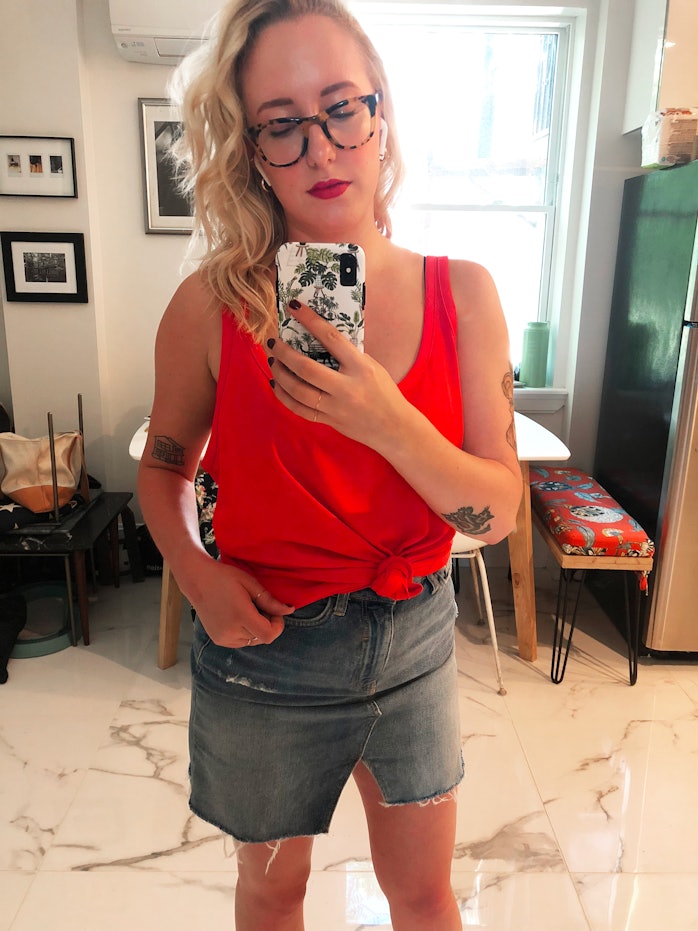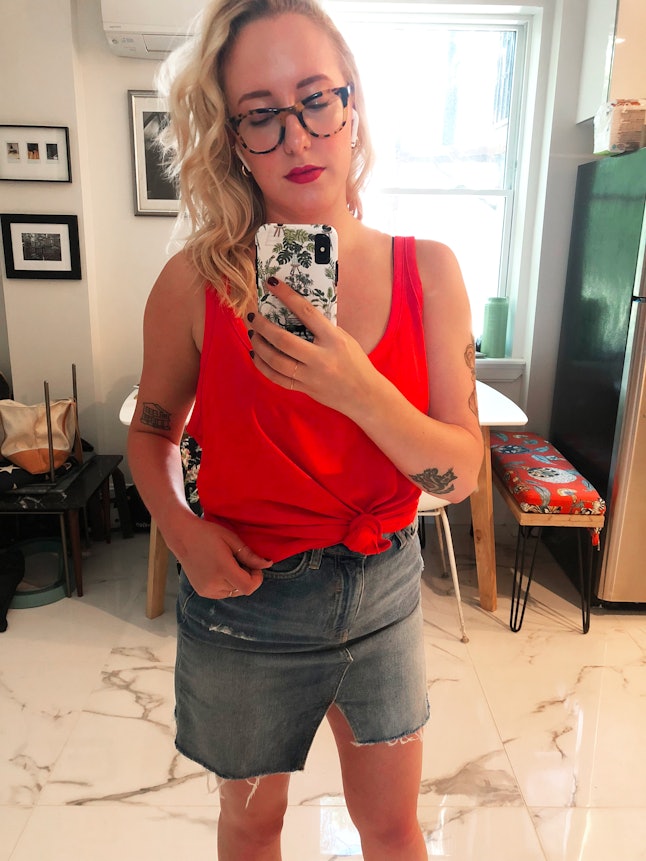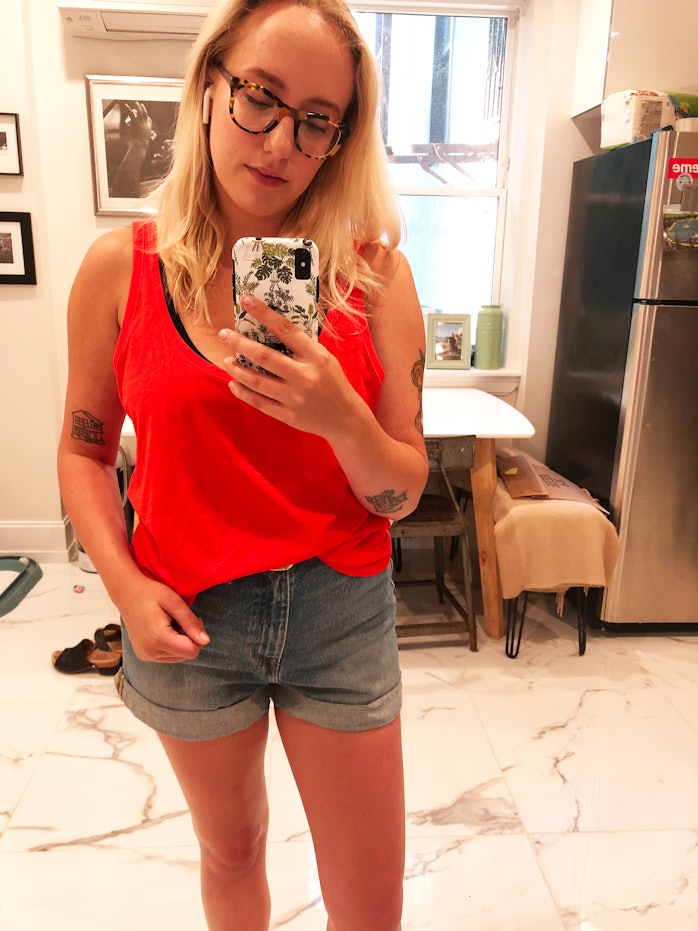 Left: The original tank I ordered. Right: The refresh.
The biggest difference between the original and the new version was the length — I could tie up the excess fabric on the first one, but the second hit right at my waistband. I happen to prefer a longer tee in general, but the shorter fit was perfectly lovely as well.
I tried the cropped tee next, and it definitely was my favorite of the bunch. I loved the thicker collar, pocket, and longer sleeves. I also immediately spilled on the thing (you can probably see the spots in the close-up), so I felt pretty good about being able to send it back as soon as it was stained beyond wearability.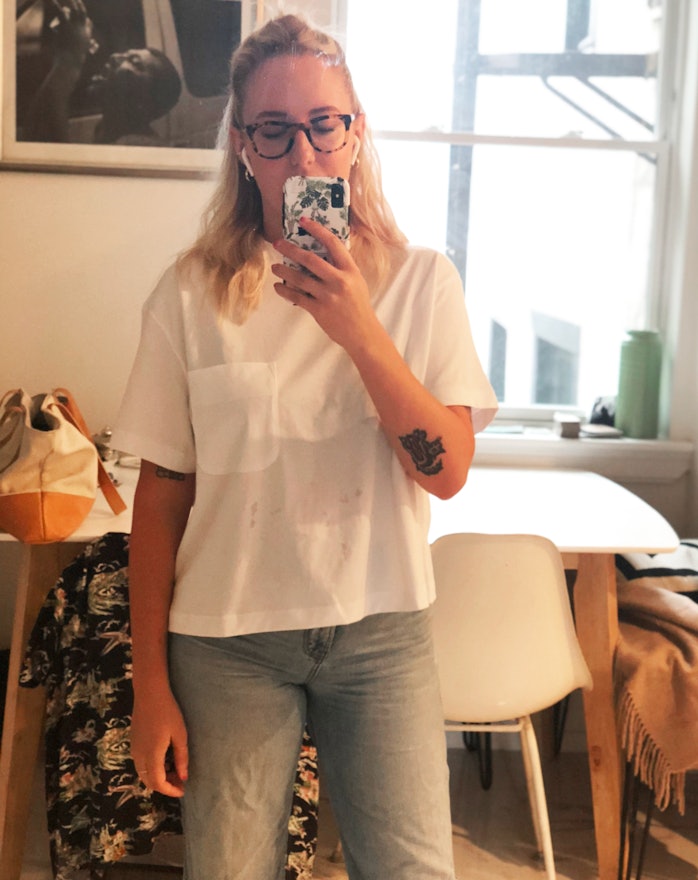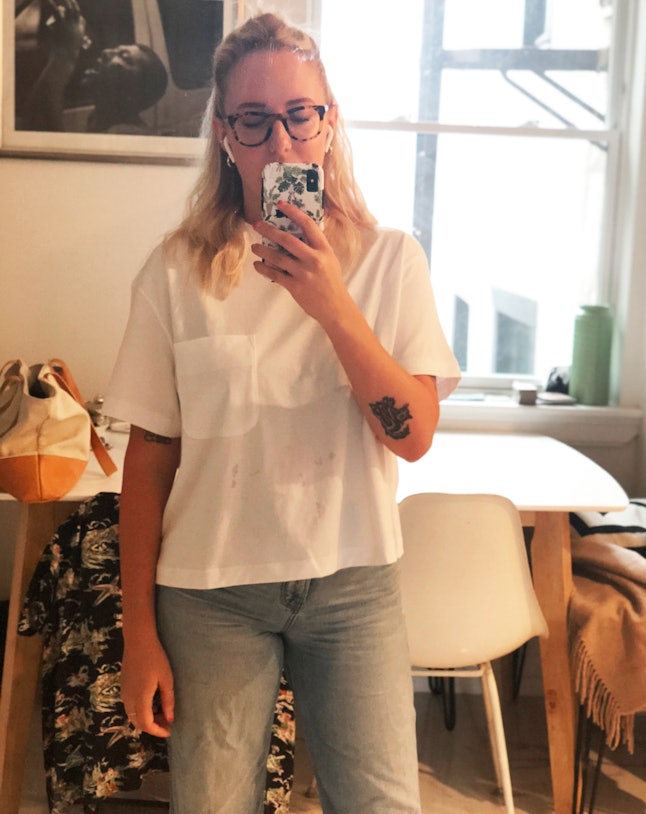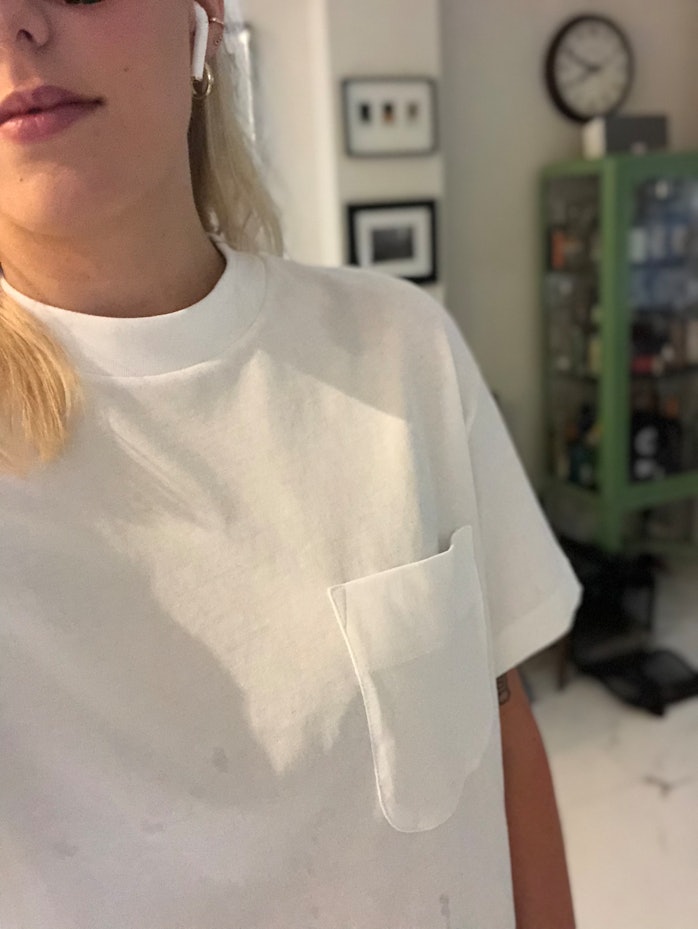 Finally, and arguably most importantly, I took the basic white tee for a test drive. It was a very solid basic white tee. I liked the way the medium fit me in this style, with just the right amount of bagginess and sleeves that were slightly longer than cap sleeves. I did spill some coffee on it (shocking!!!) so threw it in the washer and dryer after one wear. I'd say the amount it stretched from being cleaned was pretty average — mostly just the neckline has started to curl a bit.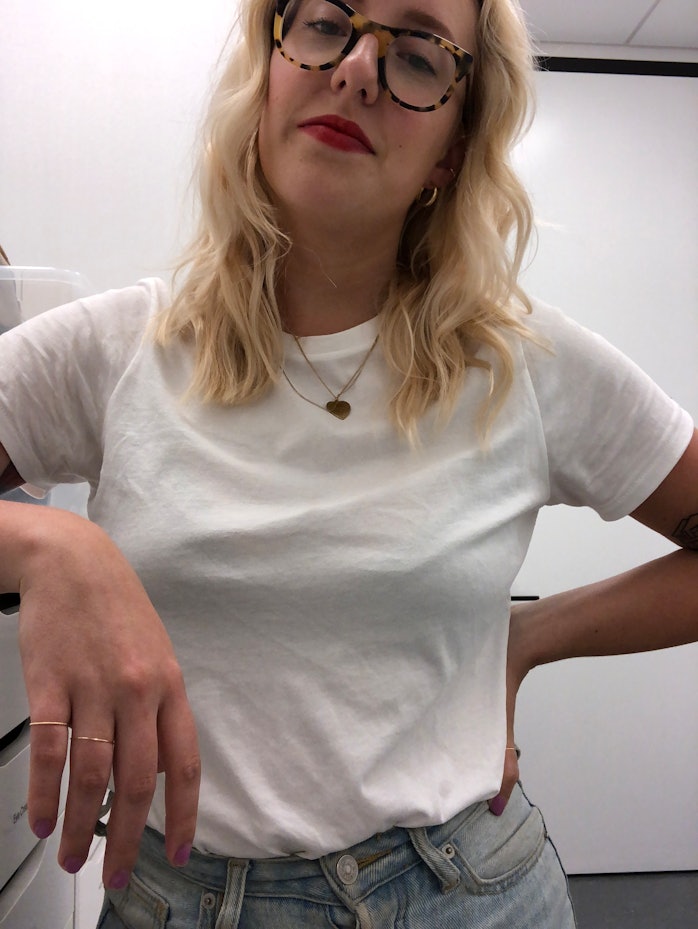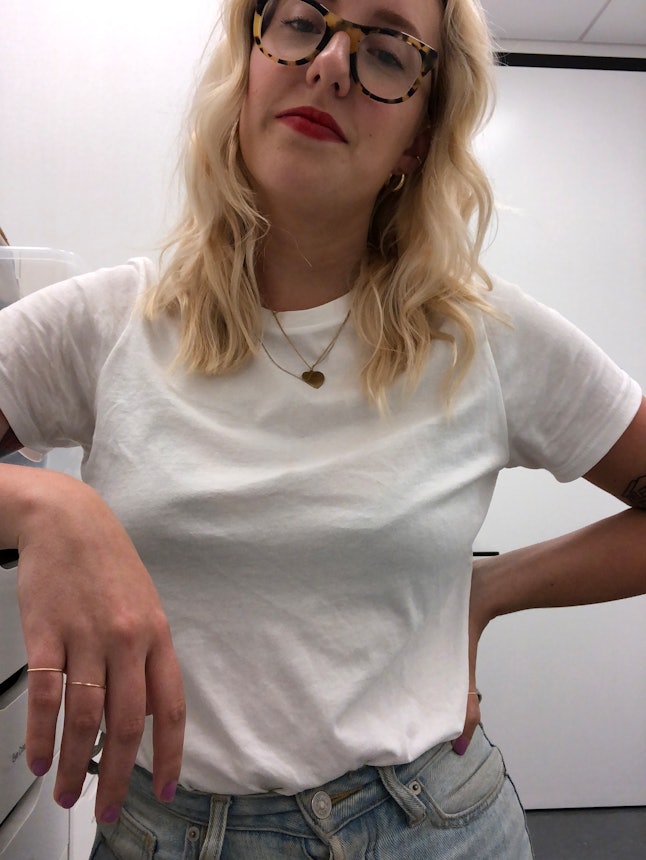 For white tees, For Days is basically flawless. Twelve bucks for three high-quality shirts is a bargain, as long as you get in the habit of exchanging them for fresh ones every other month — otherwise, it starts to get less cost effective, since you're charged on a monthly basis even if you've never requested a refresh. Regardless of cost, I'm always in favor of something that helps me reduce the waste I'm putting out into the world. For that reason, I'm officially calling For Days genius.
Source: Read Full Article