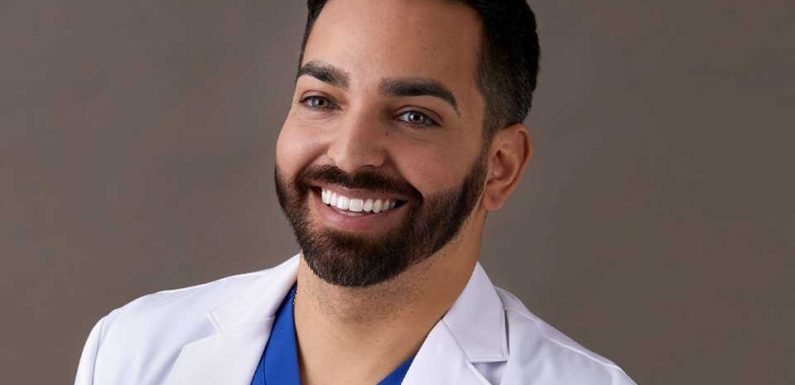 A DERMATOLOGIST has revealed that there's more to anti-aging efforts than just throwing on moisturizer to prevent wrinkles.
TikTok star the Derm Doctor spoke to The U.S. Sun about the additional steps you can take to maintain your youthful look.
Dr. Muneeb Shah previously shared the common mistakes people make when it comes to anti-aging techniques.
However, the skincare expert revealed that more and more people are taking preventative action when it comes to their skin.
"A common question I get is not 'How do I improve my skin?' but actually 'How do I maintain my skin as I get older so that I don't have sun damage, prematurely age, or develop skin cancer?'" he said.
Dr. Shah (@dermdoctor) is one of the most-followed dermatologists on TikTok, with 17.9million followers.
The doctor, who works as part of the Fora Dermatology team in North Carolina, gave his insight into skin maintenance.
When it comes to anti-aging, retinol products are an essential part of your skincare routine, according to the professional.
"I always say there are several ingredients that are popular for anti-aging. The most proven ones are your retinol over-the-counter, which has long-term proven anti-aging benefits," the dermatologist said.
He added: "If you wanted a simple routine you would cleanse at night, apply retinol at night, and then moisturize at night. And then in the morning, you would cleanse, apply Vitamin C, and then sunscreen."
Most read in Lifestyle
Huge twist as cops 'seize phone' of woman who believes she's Madeleine McCann
Major change for Tesco shoppers from today – how to avoid paying more
Former Neighbours star dies 'suddenly and unexpectedly' aged 58
Jesy Nelson breaks silence on Little Mix feud and says 'we haven't spoken'
Dr. Shah explained that protecting your skin from sun exposure is the most vital part of not only anti-aging procedures but also the prevention of skin cancer.
He revealed: "If you protect yourself from the sun you're going to be better off than 90 percent of people."
However, antioxidants and vitamins are also necessary steps to maintaining a healthy and youthful complexion.
"Your antioxidants, which like sunscreen help to protect you from damage from your environment. And so for your retinol, you look for Vitamin A product," he advised.
"Then when you talk about your anti-oxidants, Vitamin B3 or niacinamide and Vitamin C tend to be your best in that category," Dr. Shah explained.
The Derm Doctor also recommended making minor changes to your daily routine to help maintain healthy skin.
"Moisturizing can be very helpful, not removing your makeup at night contributes a lot to irritation and clogged pores," he said.
The expert detailed: "One of my recommendations is instead of removing your makeup at 10 pm right before you go to bed, try removing your makeup at 5 pm when you get home."
In terms of more proactive treatments, Dr. Shah suggested looking into red LED therapy.
"The reason that celebrities have really good skin is that they get a lot of in-office procedures," he explained.
Dr. Shah added: "If you were going to spend any money on one device I would say red light LED therapy is probably the most beneficial treatment available to you at home."
However, the dermatologist emphasized the importance of everyday practices such as applying sunscreen and moisturizing over any major procedures.
Read More on The Sun
I used B&M buys to make my own Love Island villa – trolls say it's tacky
Loose Women reveals biggest ever show shake-up but star is missing
"Wearing sunscreen is going to be the biggest bang for your buck out of anything that you do," Dr. Shah concluded.
To learn more from the Derm Doctor himself, you can purchase his book Skincare Simplified: A Dermatologist's Guide to Better Skin.

Source: Read Full Article